Brunch and Open House Crashing Date
This date was sponsored by the Kay-Grant Group, but all thoughts and opinions are our own.
Date Info:
Brunch and Open House Touring
Price: Cost of breakfast, but you could skip that and make it totally free!
Location: Any neighborhood you're interested in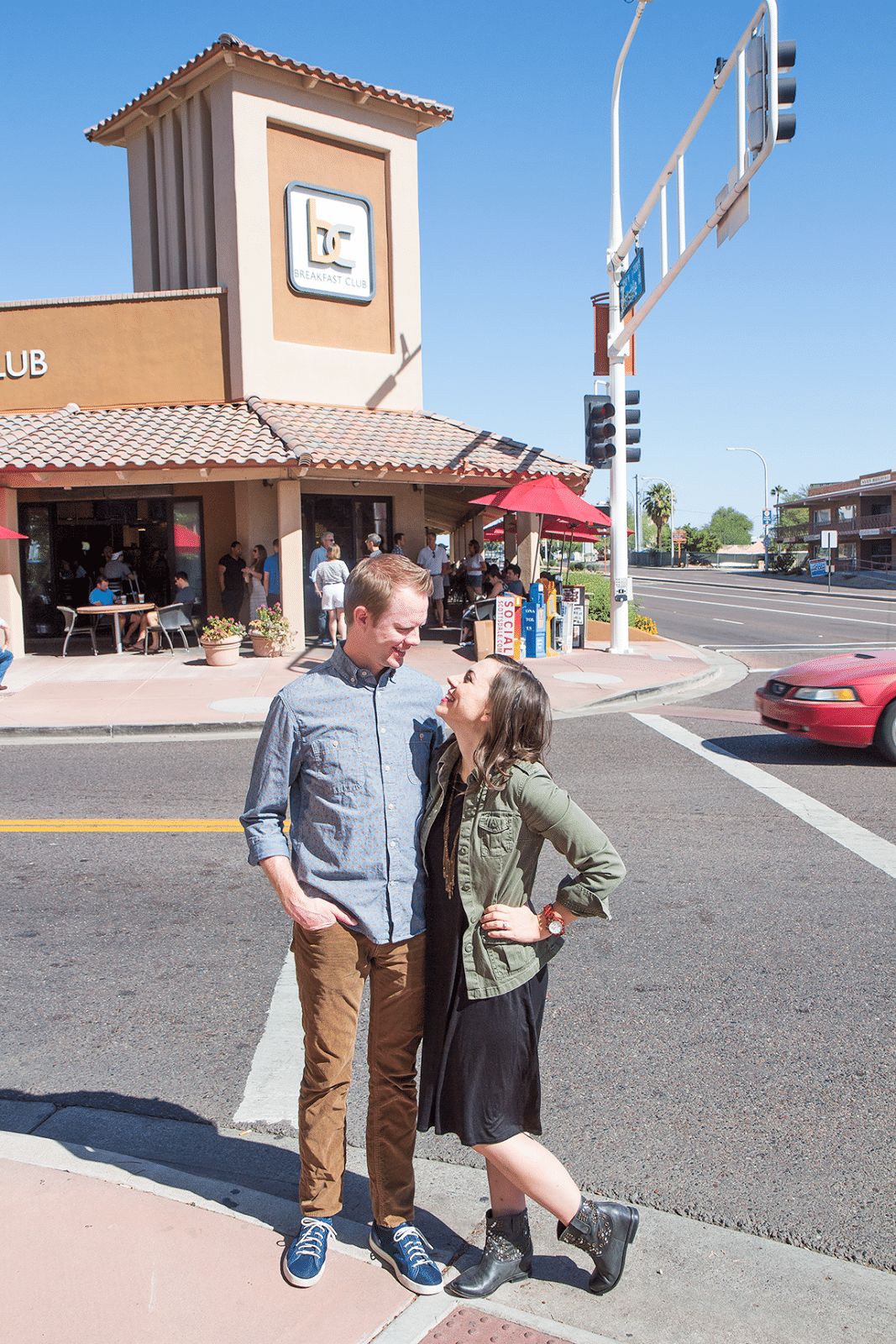 It's almost embarrassing how late we were to the brunching game. What can I say, marathon training often ruins weekend breakfast time for us. But, we've learned how fun it can be and we love getting a sitter and spending a couple of day time hours together. Brunch + a fun daytime date is such a great way to go for tired parents who aren't always at their prime in the late evening.
So a date we did long before we were married and before this blog was born was one we decided to team up with the
Kay-Grant Group
to do again. We decided it would be fun to visit open houses on a Saturday morning. I'm all about not leading on real estate agents or wasting their time, so an open house is a great way to go so you can just pop in and investigate homes in a particular area while they are already there. Sometimes it can feel like a chore when you're actually house hunting, but when you're just in the market to feel inspired or to dream this can be a super fun and totally free date!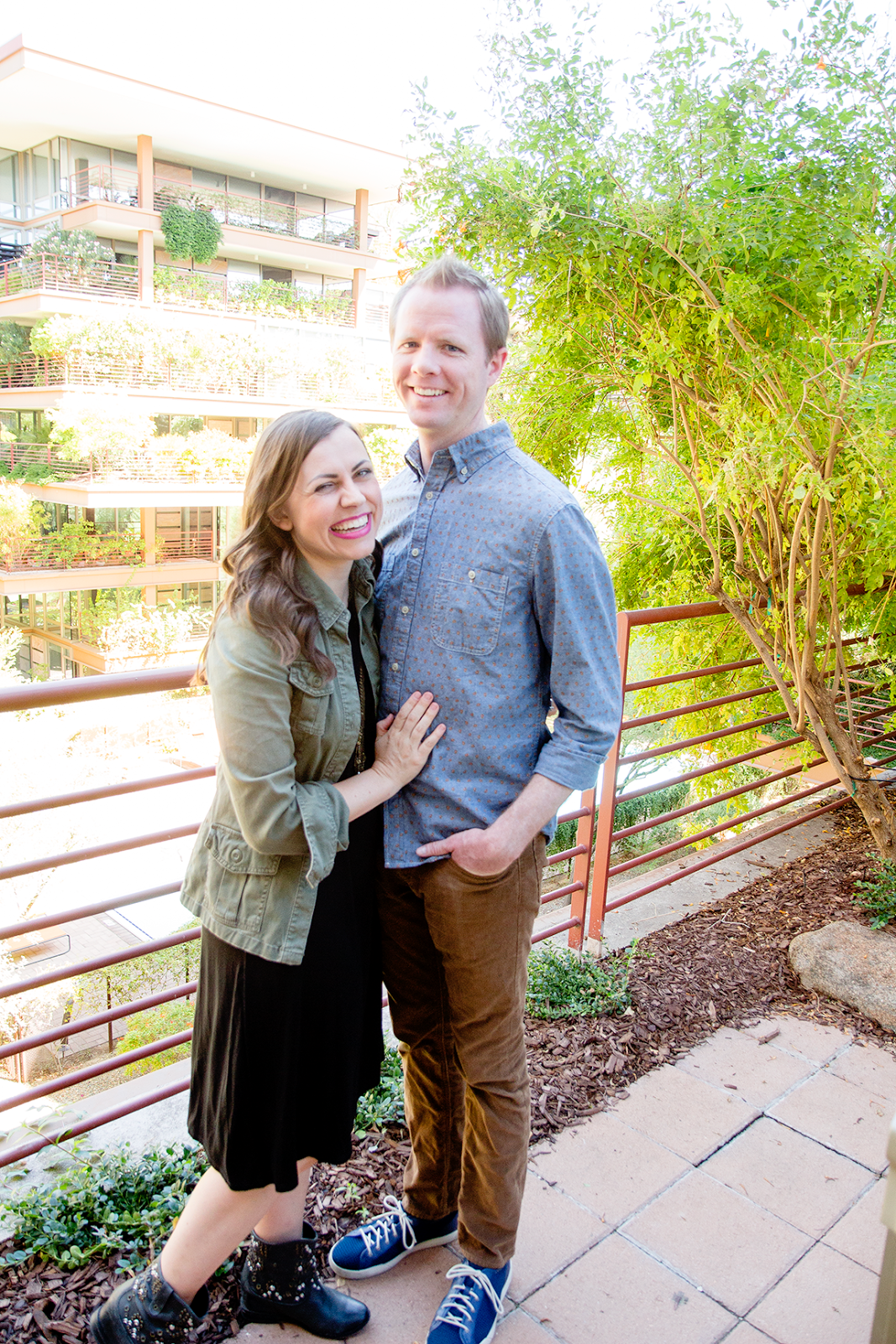 Here's a few ideas for making open house dates extra fun and interesting:
1. Go to place way out of your price range. Why not look at some mansions or extremely nice places and fantasize together about how your lives would be if you lived there.
2. Look for home inspiration. We're in this phase where we love our house, but we've never made it a home or fully ours. Babies man, they kill all my nighttime creativity and energy. Anyway, we're just coming up for air and starting some projects and decorating. It's so fun to go see what people have done to fix up homes to sell, what colors are trendy, and what hired stylists have done to stage a home. I always come away thinking of new ideas and fun projects.
3. Go get a feel for different neighborhoods. I love that I live in one of the largest metros in the country, and every square mile has a different vibe. It's fun to get an idea of what life is like in each area and think about how people live, where they eat, what they do for fun, etc.
4. Go to the opposite style you actually live in. Are you a knick-knack fan? Check out a modern home. Fan of large places? Look at tiny homes. Like us and live in the suburbs even though you swore you'd always be urban hipsters? Go check out some luxury city spaces!
Number four may hit too close to home, as we had grand plans to move to a Downtown area before we found out I was pregnant and ended up in suburbia. There's a part of us that wishes we were in a historic home walking to our offices and dining at some of the best restaurants in walking distance areas. But, we really do love having a yard and a home office for me to work in, we can ride bikes to enough places to eat, and we have a great neighborhood, so we're happy and grateful for our house. However, that didn't stop us from jumping at the opportunity to visit Downtown Scottsdale with Geoff and Andrea from the Kay-Grant Group and look at what high rise luxury Old Town Scottsdale condos near some of the best shopping/dining/nightlife in all of the Phoenix metro look like!
They didn't ask me to say this, just to share that they are Scottsdale realtors and help get their name out, but let me tell you that if you are actually in the market looking for Scottsdale homes for sale, they are such a great team to hire! I love how great, honest, forward-thinking, and just cool The Kay-Grant Group team is. They marketing conversations we had alone let me know they really do their homework and care a lot about marketing and making it a great experience for their clients. I'm not kidding when I say we ended our day talking about investment properties and acquiring business cards for when ready to pull the trigger. So there's that, had to share we really enjoyed it like a cool double date and had a lot of fun!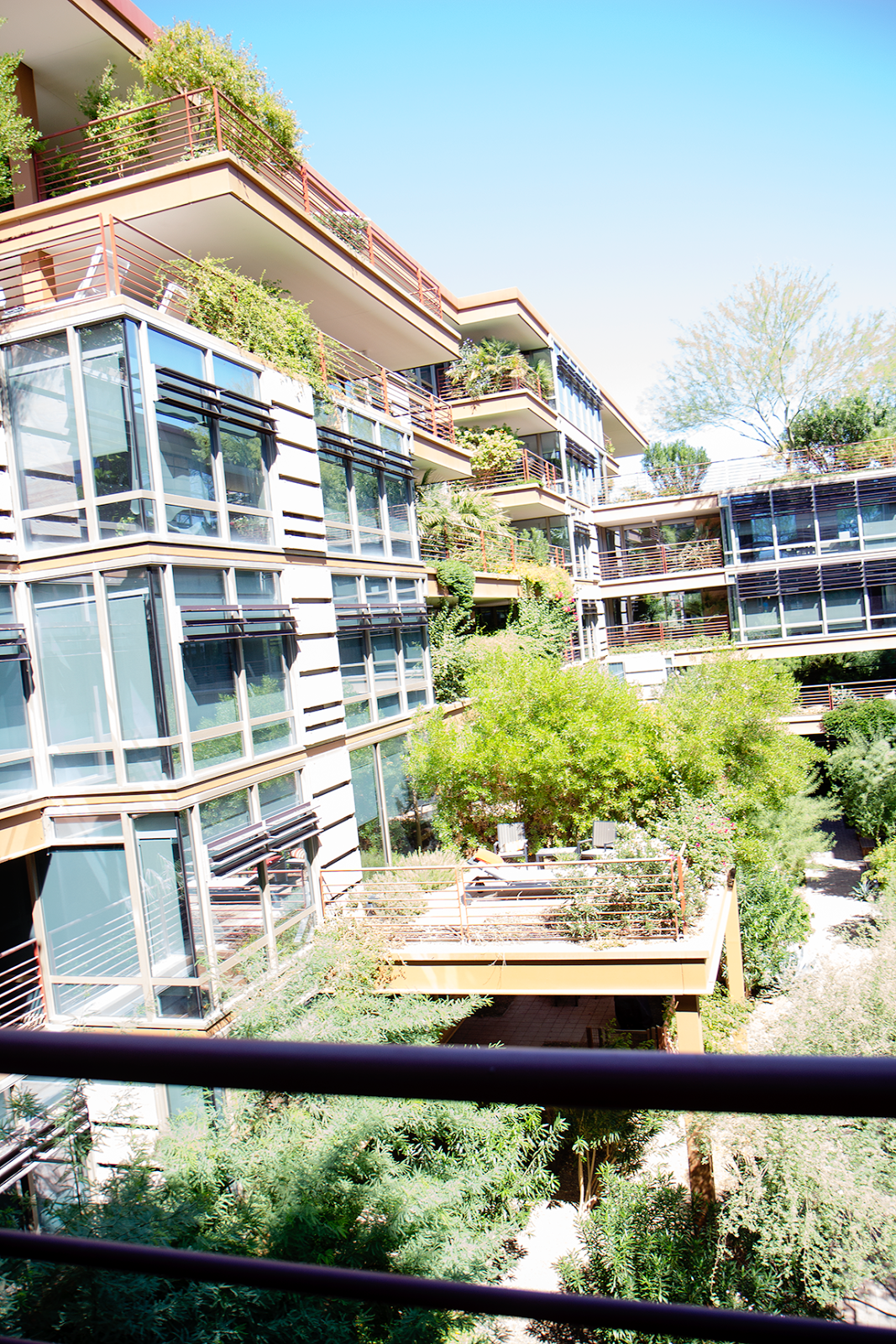 Plus can you get over these views? Right in the heart of the city (and we live in the desert) there's beautiful places like this!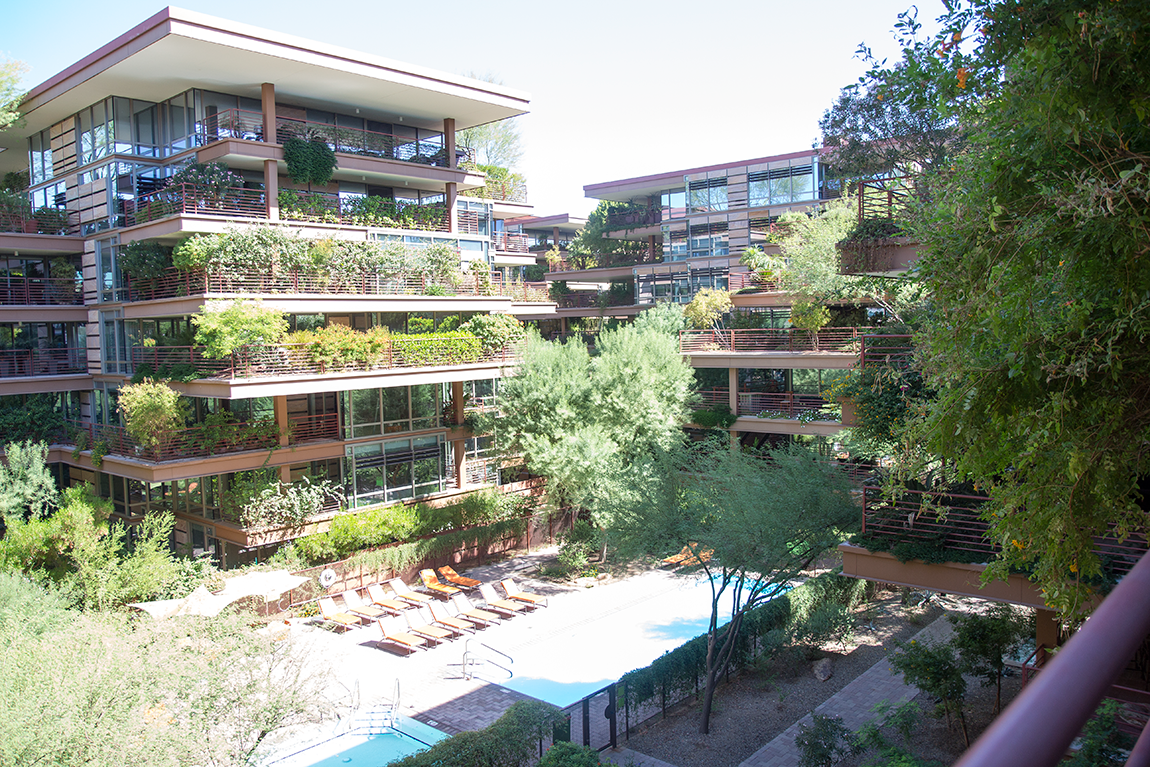 We talked a lot about where we were a few years ago working in agencies and for some of the largest corporations in Arizona, and all the Downtown areas we've spent most our lives in. If nothing else it was fun to reminisce about college days, career starts, and all our discussions about our dream careers at the time, wondering where life would take us!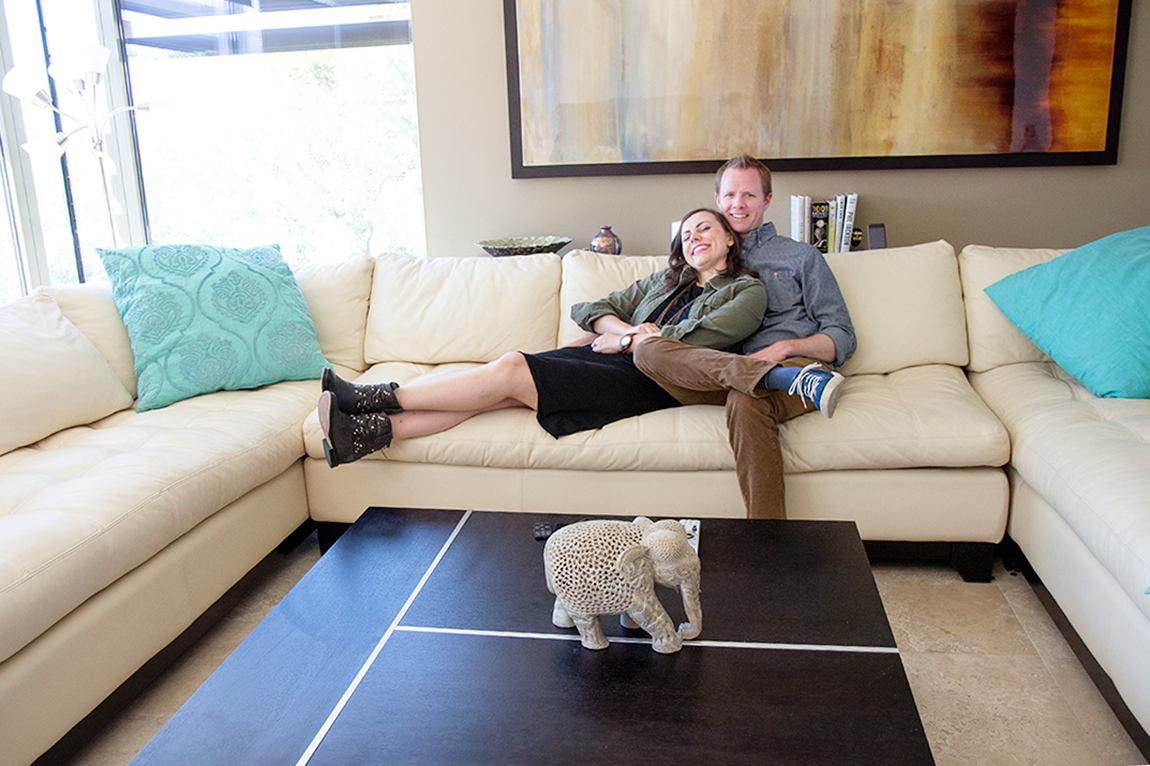 But honestly, it was fun to sit on fancy furniture looking at amazing views and pretend for just a minute that was our life. And that makes for one pretty fun, free date in our books
Get 365 Date Ideas!
We want to help you have the best date nights ever! Grab this FREE printable with 365 date ideas, a date for every day of the year so you never run out of ideas!