Easy Elegant DIY Picture Backdrop
We've teamed up with Lowe's to show how to create an easy elegant DIY picture backdrop perfect for your next photo shoot or party booth!
Do you ever look at an urban photographer's portfolios and think, "Wow! They find the coolest locations for pictures!" There are just some amazing walls in this world that lend to perfect picture backdrops.
Today I want to let you in on a little secret. Many photographers/bloggers/social media influencers who seem to find these places often make these places! We've learned that you can actually have a really amazing picture backdrop, and not even leave your house! You can create a super professional and beautiful picture backdrop in about an hour with a few easy products.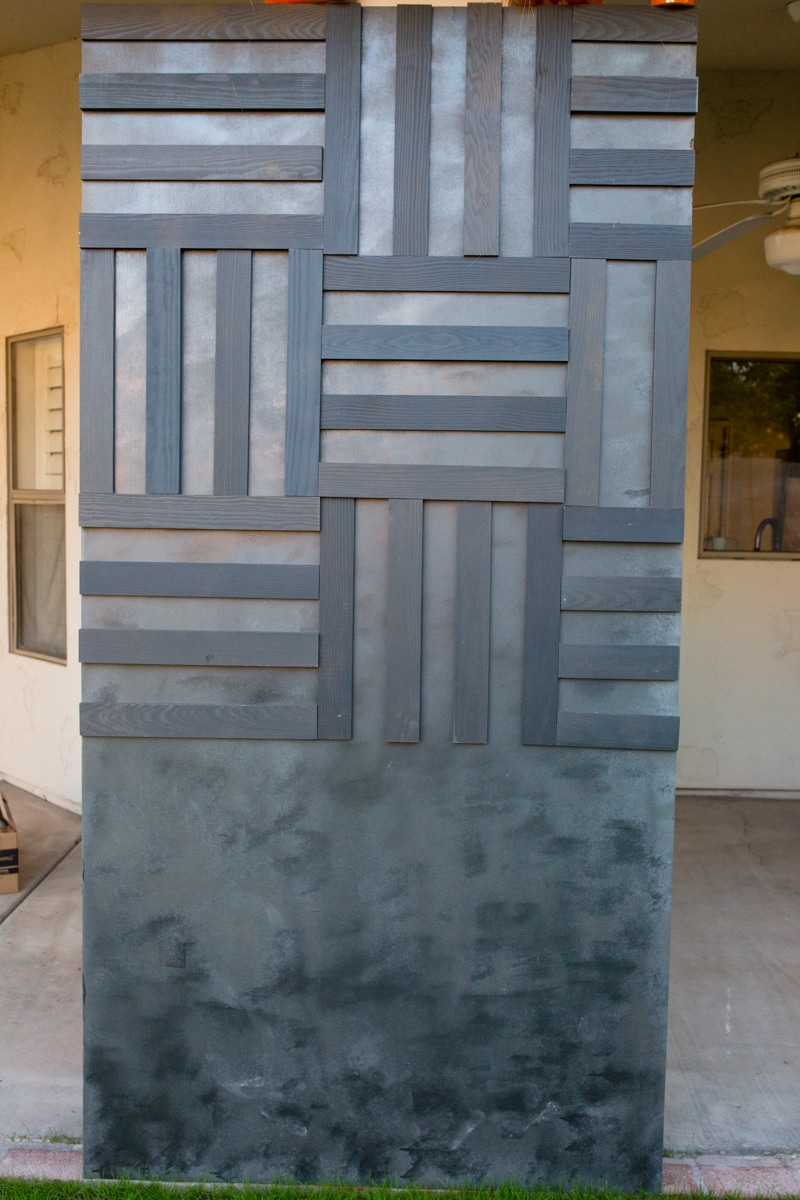 DIY Picture Backdrop
Here is the rundown of everything you need for an easy, elegant DIY photo backdrop.
Materials Needed:
1 MDF board. It can technically be any board but I love MDF because it's inexpensive, solid, and a really smooth surface to work with.
Timberwall LANDSCAPE 11.3-sq ft LAND Dark Brown Wood Wall Plank Kit. We only used one kit for our pattern, but if you do a full wood plank style board, you may need 2-3 depending on how much surface you're trying to cover.
Optional: if you do a pattern like we did an alternating exposed board with Timberwall wood planks, you may need 2 cans of spray paint to cover the wall. We used a black hammered color to blend with the planks.
DIY Picture Backdrop Instructions:
First, decide what pattern you'd like to use with the Timberwall Dark Brown Wood Planks. If you're going to have an exposed MDF board, you'll need to do the next step. If you are using multiple plank kits and won't have any exposed wall, you can skip step two.
Step Two: You'll want to pick a color and spray paint the board to match the color you hope to show exposed. Since it's holiday season right now, we wanted a dark wall that could work for Halloween as an elegant haunted house look. For Thanksgiving, we can easily add a give thanks sign, etc. etc. Dark was in order, and a backdrop that matched the planks was our choice.
But how fun would this be with a bright color, a black and white look, or another Timberwall plank color for another vibe? The options are endless, and you could easily make several to have an entire studio all prepped!
Be sure to paint the entire side that will show in pictures, and let it fully dry before moving onto the next step.
Next, set out the pattern you'd like to create with the Timberwall Wood Wall Plank Kit. It can be our alternating pattern, a chevron, a shiplap look, etc. But definitely plan it out and lay it out so you're happy with the final results before you start.
Finally, you'll peel and stick the planks in the pattern of your choosing. It's incredibly quick and easy and you'll love how high-quality these planks are combined with how easy they are to apply. These planks are so beautiful and come all ready to go. We'd love to use them on a permanent wall in our home to always have a beautiful backdrop, which is another reason why this backdrop is so great. It really feels like a beautiful part of home accent wall.

DIY Photo Backdrop
That's it! You can instantly set up your DIY picture backdrop and get snapping!
To make it Halloween creepy haunted house feeling, we purchased a few haunted candle decorations from Lowe's. It only took some fishing line to make them look like they were floating. A quick temporary attachment to the eaves of our house and this easy Halloween photo booth backdrop is set! But a holding picture worked well too, all were equally creepy and fun!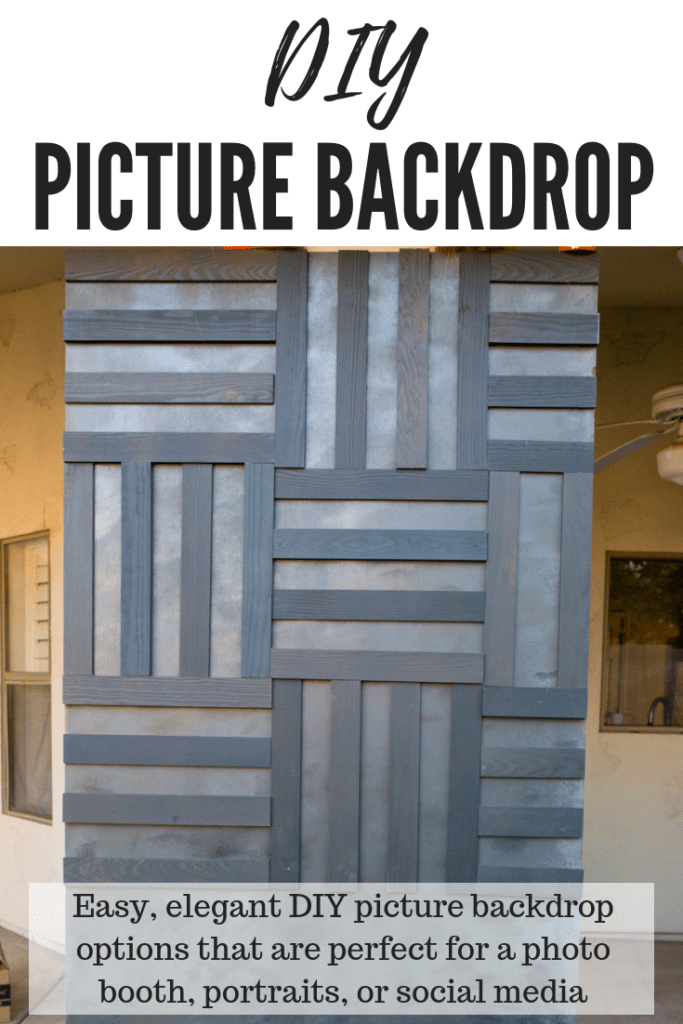 Get 365 Date Ideas!
We want to help you have the best date nights ever! Grab this FREE printable with 365 date ideas, a date for every day of the year so you never run out of ideas!