The Dress I'll Be Living in This Summer: Yellow Summer Dress
A cute yellow summer dress is perfect for date nights, gatherings, and even mom life! Here's how to style a cute yellow summer dress.
Summer hits a little earlier in Arizona than the rest of the country, much to our dismay. But there's one thing I absolutely love about it- when I go shopping in January and can completely justify dropping some cash on a bunch of spring/summer dresses that I know I'll start putting to use almost immediately. And this yellow number was at the top of my list!
I'm a sucker for Mexican-inspired embroidery. It's a fashion staple in the Southwest, and when you find one of the mainstream stores has jumped on board and created the perfect dress in a bright happy color with pretty details you jump at it! Did I mention very lightweight? If you live somewhere hot this dress is one of those beauties you can live in all summer long! I may have purchased it in several colors and I may have plans to spend my entire summer alternating between them in hopes no one catches on to the fact that I'm just living in the perfect dress.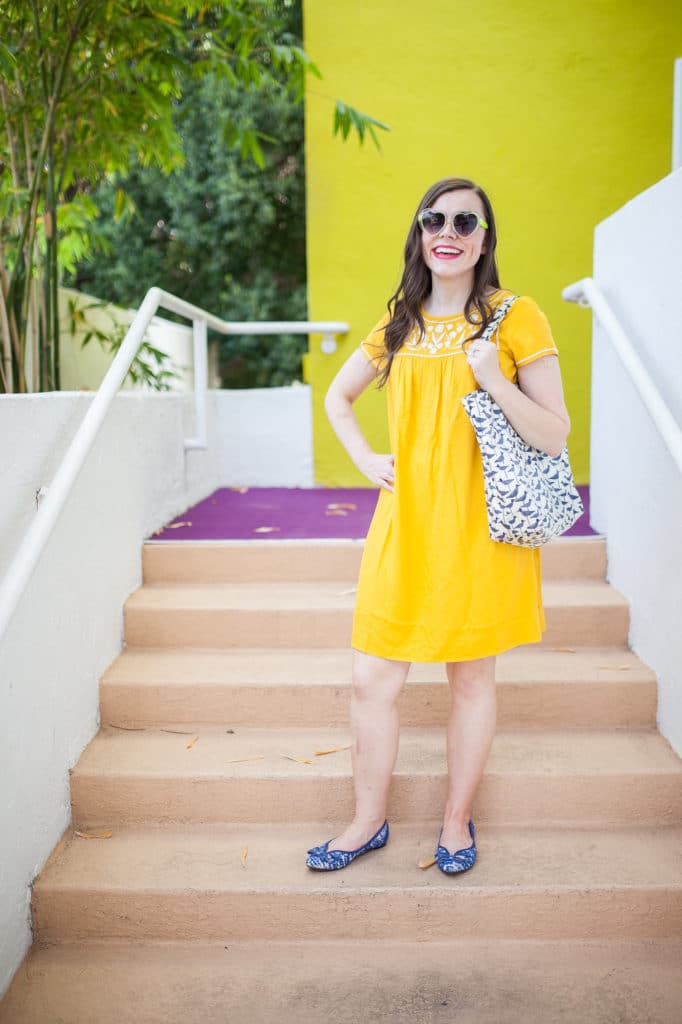 I feel like it's perfect for a casual dinner date, a walk on the beach (or with shoes strolling in the dirt trying to avoid cacti in my case), for a vacation dress you can look great in and feel comfortable, and as an easily-to-machine-wash mom dress that won't break the bank!
I'm admitting I bought this one the second it hit the stores, but I'm thrilled to share with all of you that a few weeks later it's on a great sale! It's less than $20 and you can use the code 'Enjoy' this weekend to get 30% off your order which makes the beauty $13.25 right now! You guys, RUN, and grab it before it's gone! It comes in two other colors too, and when I post the picture of one of the others in the near future let's just all forget this one happened and pretend it's a totally different dress because I promise each color makes it look like a totally different dress!
And now I'm feeling like I can gulp that first triple digit number that will hit us before we know it, but only if I have this bright sunny dress on to remind me there's a lot of great things about summer too!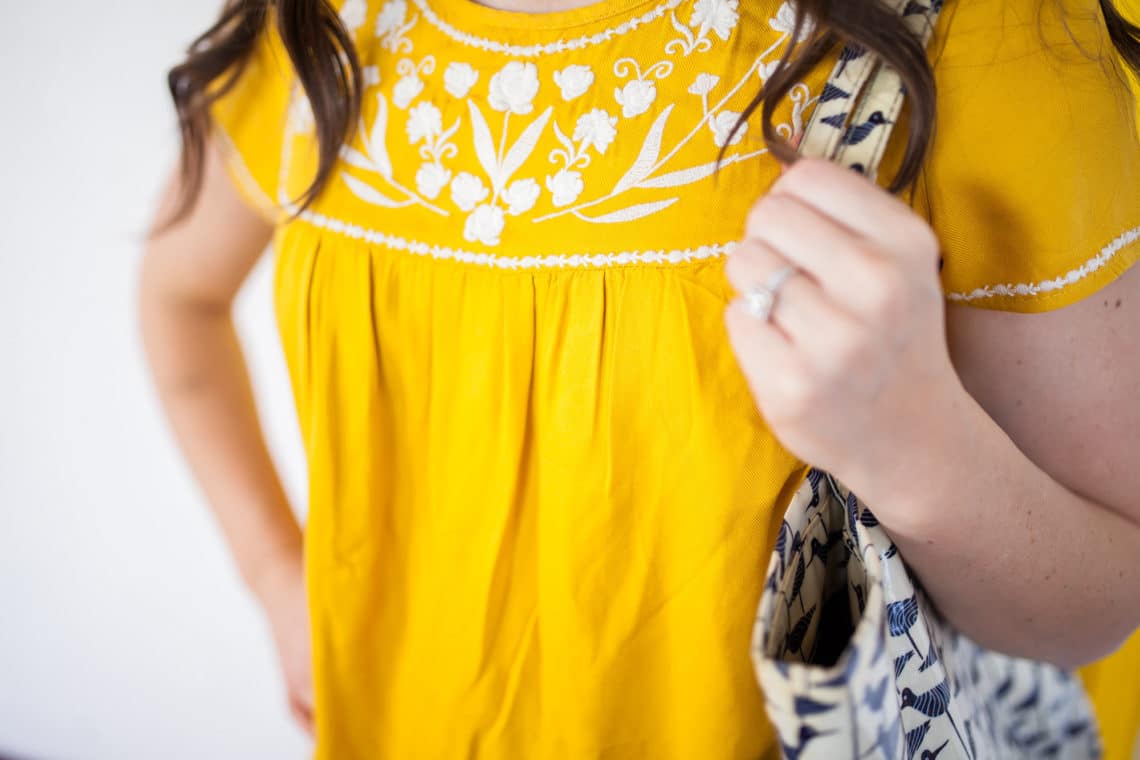 *This post contains affiliate links
Get 365 Date Ideas!
We want to help you have the best date nights ever! Grab this FREE printable with 365 date ideas, a date for every day of the year so you never run out of ideas!