Matilda the Musical: Year of Dates February
Date Info:
Matilda the Musical
Price: $54-$340 per ticket (depending where you sit)
Location: ASU Gammage – available throughout the US while on tour, on Broadway, and in London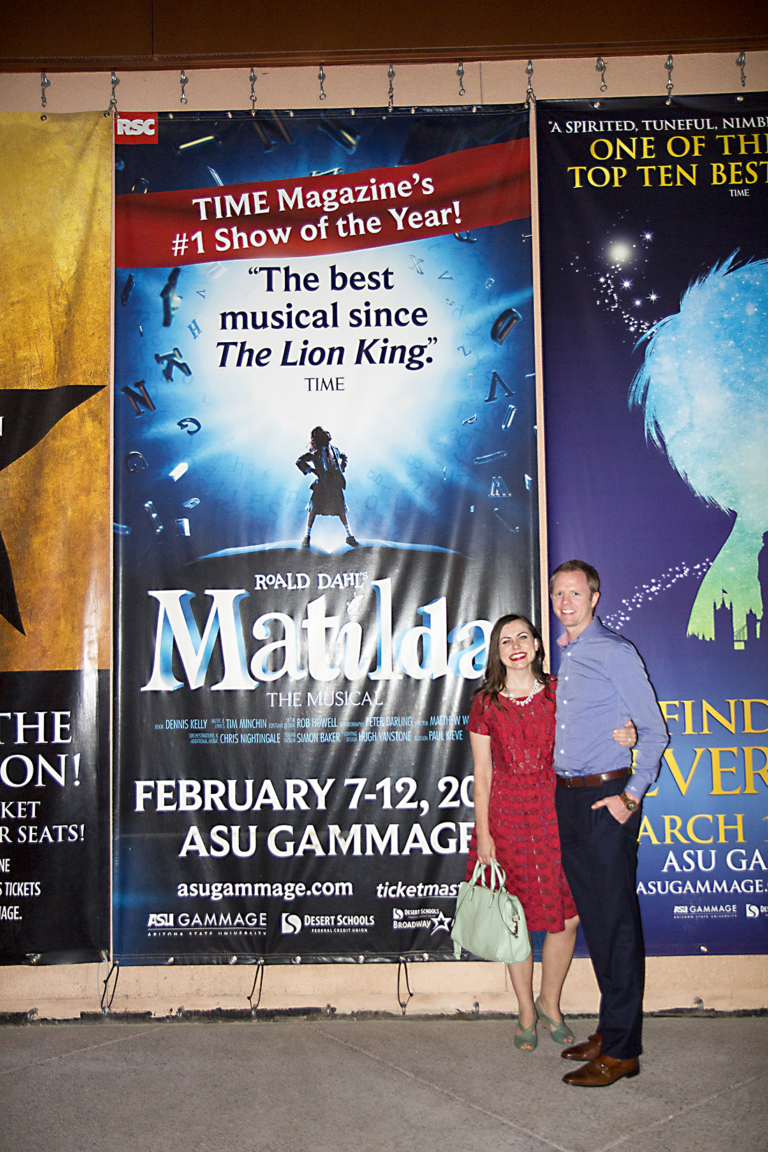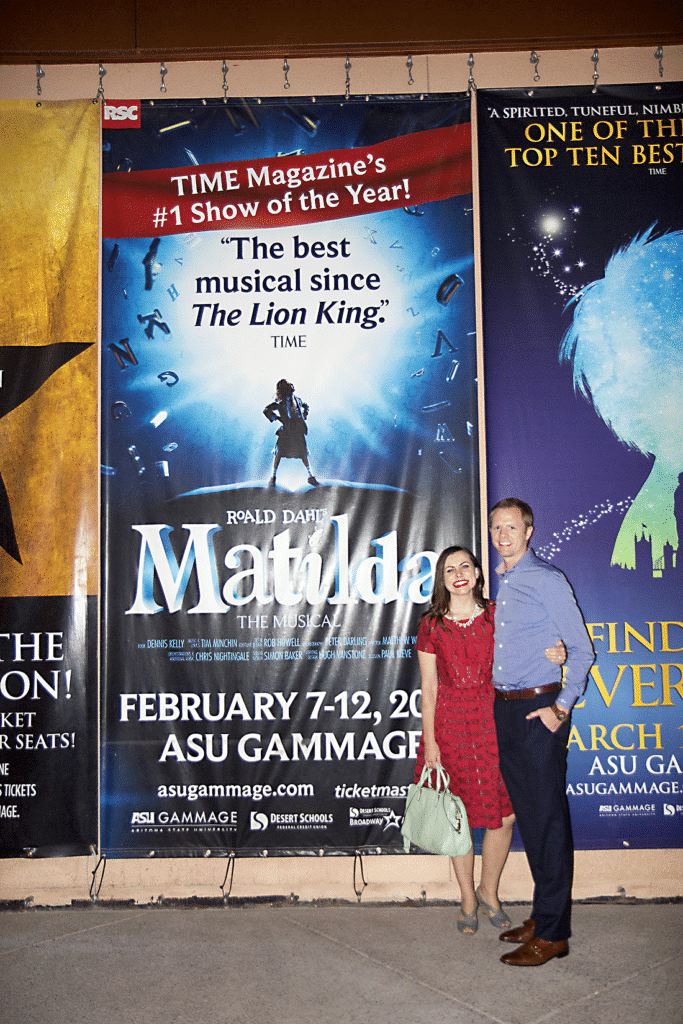 Whenever I give my husband the Year of Dates gift I love to throw in one or two big spender dates and go all out. It's always fun to look at what Broadway musicals are touring and figure out if I can swing tickets to one of them! When I saw Matilda the Musical was coming to Arizona I knew it needed to happen! It's been almost four years since our big trip to London, and we told ourselves we could see a show every night while in London. Matilda was huge at the time and we'd heard nothing but good and it was at the top of our list! Unfortunately, it was nearly impossible to get tickets at that time, so we had to give up on the idea, but decided if we were ever in London again we'd go see it. When it started playing on Broadway I added it to the top of our New York list. But having it come close to home to get to see it sooner than later was like a dream come true!
We started the date out with some of the best Italian food you can get in Arizona. Cafe Boa off Mill Avenue in Tempe is one of my happy places. I have fond memories of happy work dinners wooing clients and celebrating new employees. It's been a long time since I got to enjoy the beautiful, classy, and romantic restaurant in the heart of Downtown Tempe, and I knew it would be the perfect place to grab a nice meal before a very nice date.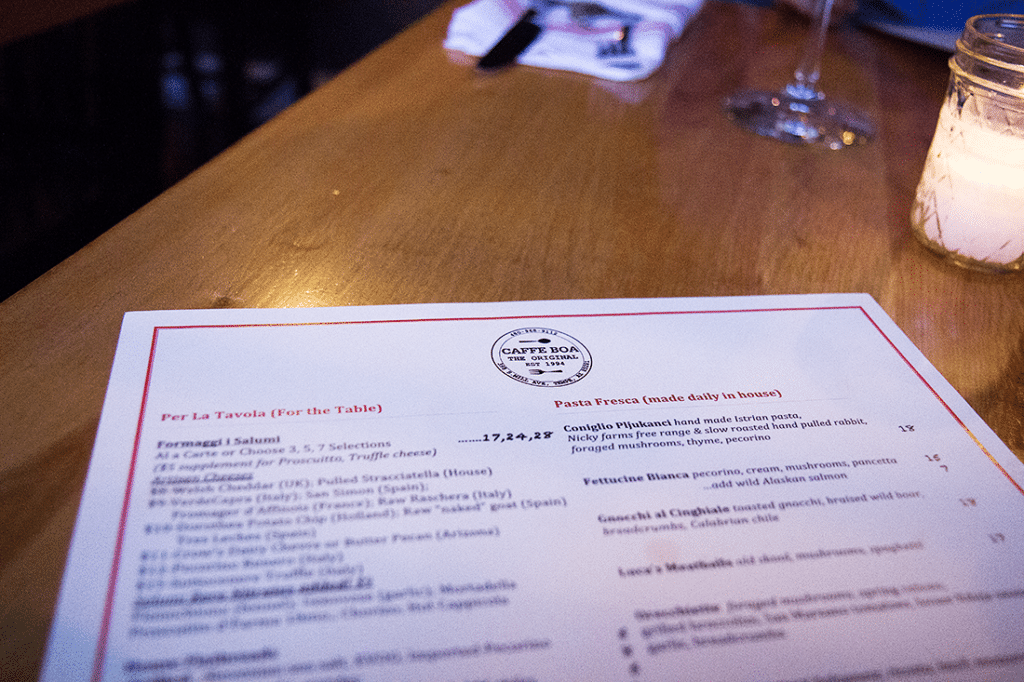 All the pasta is hand-rolled in house each day, so even the simplest of meals is a winner.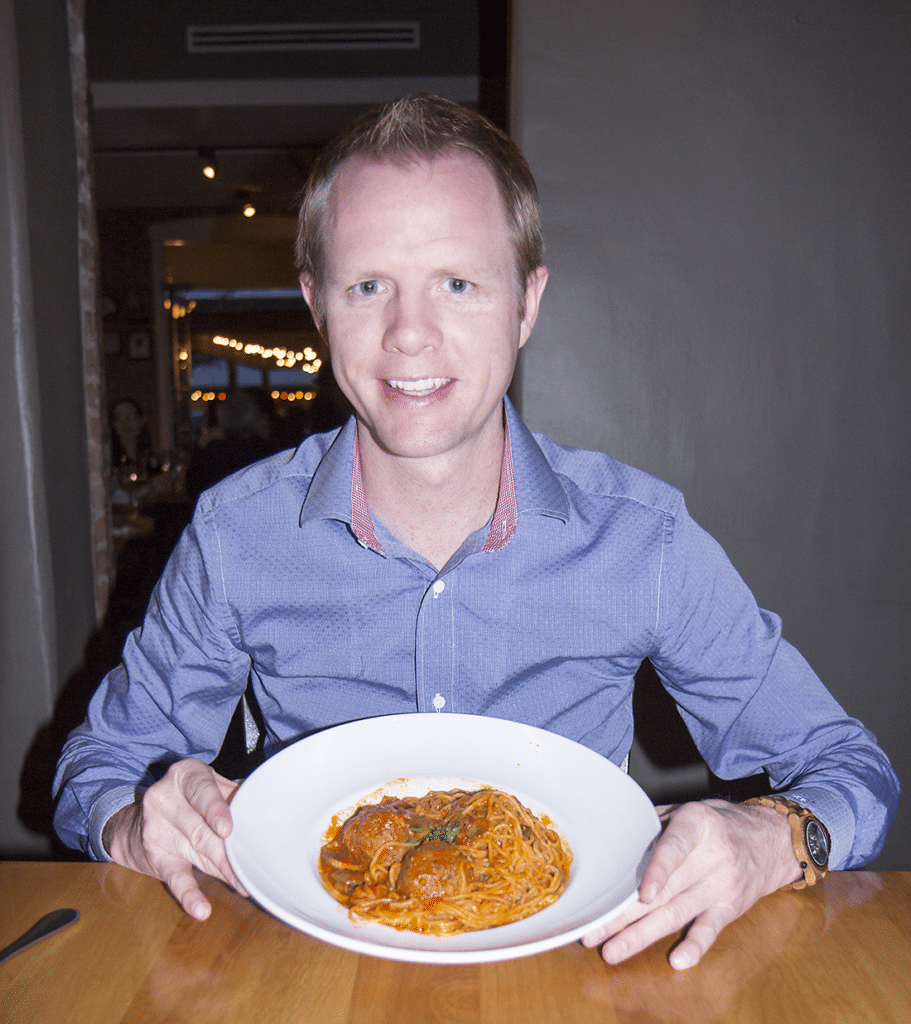 We actually had about 30 minutes to kill before the play (thank you super efficient waiter!) so we took a stroll down Mill Avenue. This is always an interesting scene and a really fun place to go people watch. We both spent some time here in college and it holds a lot of fond memories for us. We love to enjoy the big-city fast-paced feel and go for a stroll whenever the weather is nice and we're in Downtown Tempe. And once again, so many school and work memories, it's just one of my happy places!
Then we were off to grab our seats and had no idea what to expect minus having read the book in childhood and having seen the movie.
It was so amazing! The child actors/dancers/singers were so talented! The music was amazing, I may even have the soundtrack on repeat on Spotify these days. I also can't stop watching my favorite song's performance by the original London cast in this YouTube video. It was even better than expected, and I have to admit, I'm still planning to see it in London or on Broadway if I get the chance!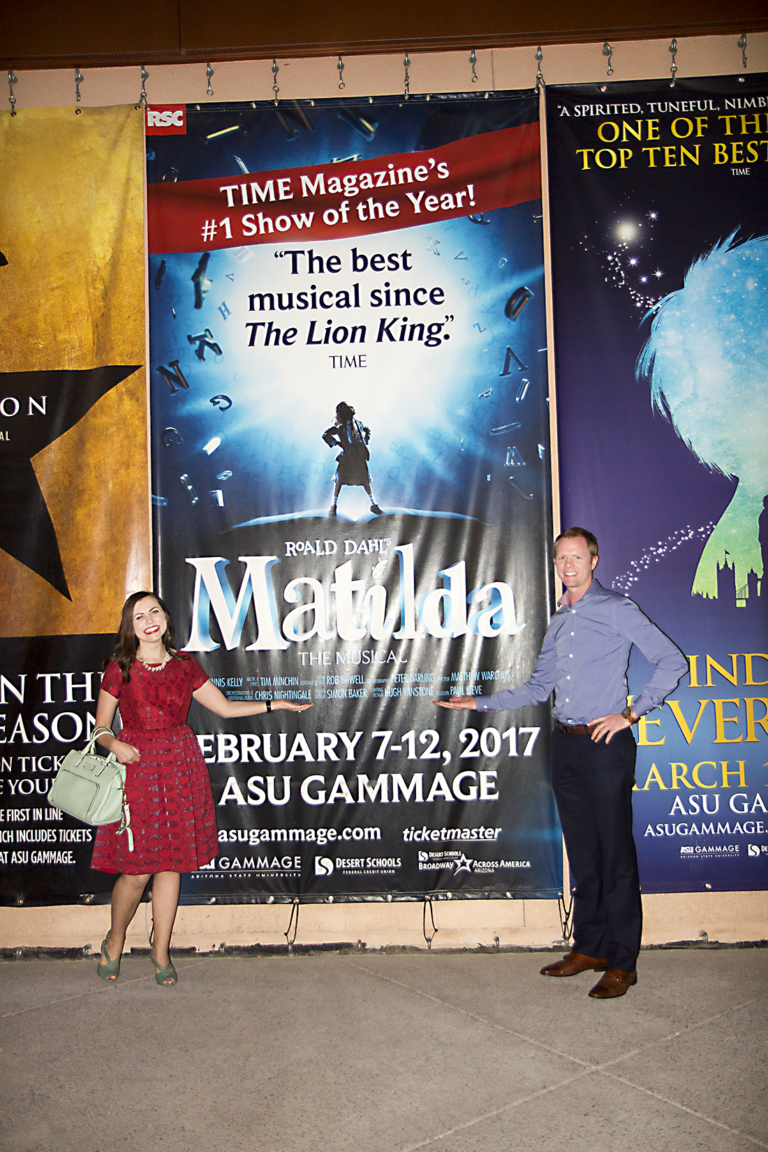 Get 365 Date Ideas!
We want to help you have the best date nights ever! Grab this FREE printable with 365 date ideas, a date for every day of the year so you never run out of ideas!