Overalls are making a huge comeback and black overalls are a fun modern update on this classic style! Here's a roundup of the best black overalls for women!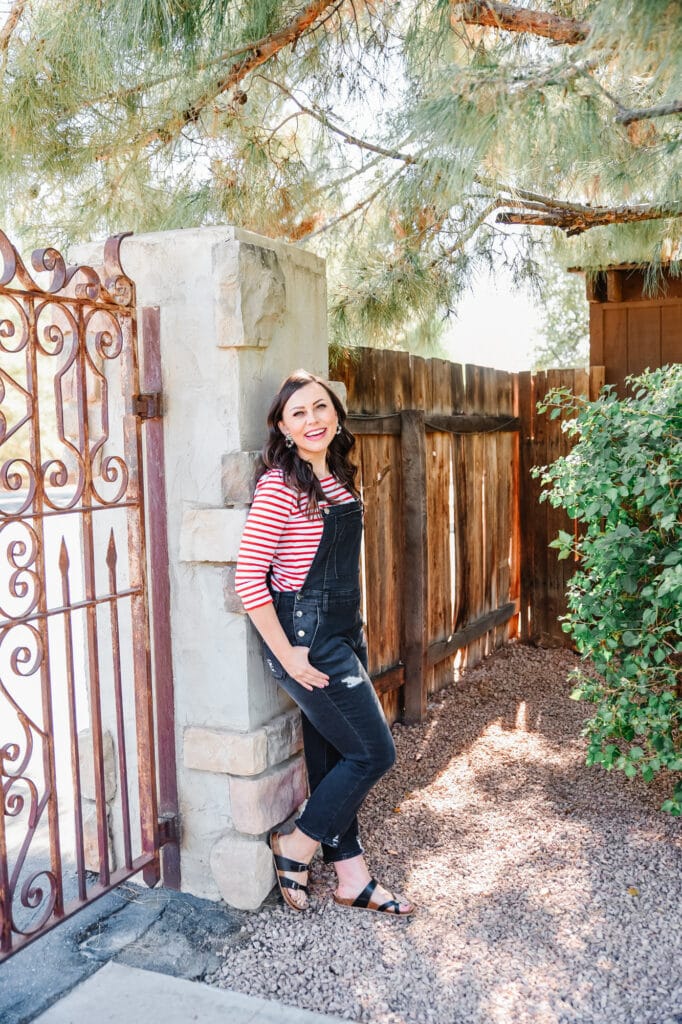 Overall Trend
I know I'm about to out myself as a 90's child, but I am loving the overalls comeback! They were one of my favorite styles as a 90s kid. And I think I may love them even more as an adult!
I bought my first pair while pregnant, these maternity overalls got me through my last pregnancy! When pregnancy was over, I invested in a classic pair to wear as Ellie for our Up costume. They've been great, but I recently decided I was ready to try a looser fit. That's when I found this pair of black overalls and on a whim bought them.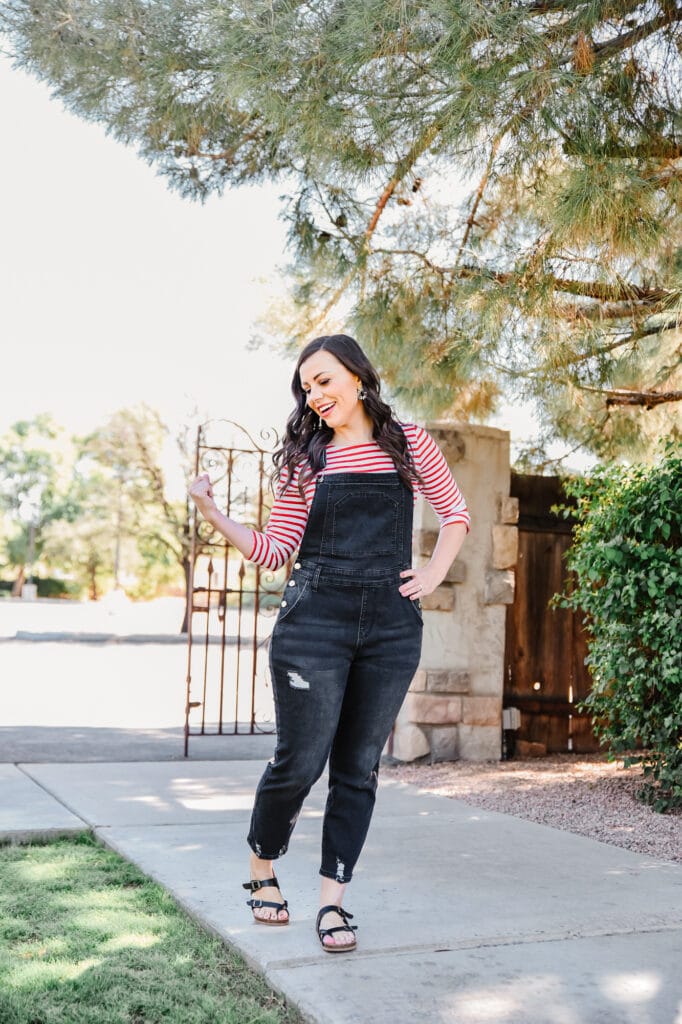 Black Overalls: A Modern Update to a Classic
If you're looking for a fun modern update to overalls, black overalls are a fantastic option! If you want even more of a modern update, try a straight leg or boyfriend cut. There's still plenty of cute skinny jean black overall options. But as someone who just purchased a more relaxed leg, I can tell you they are fantastic!
I saw this pair on Amazon and the price was right compared to every other pair I've seen on the market. I decided to go ahead and order them to see if they'd work for me. The great news is they're returnable, so you can buy them without too much worry!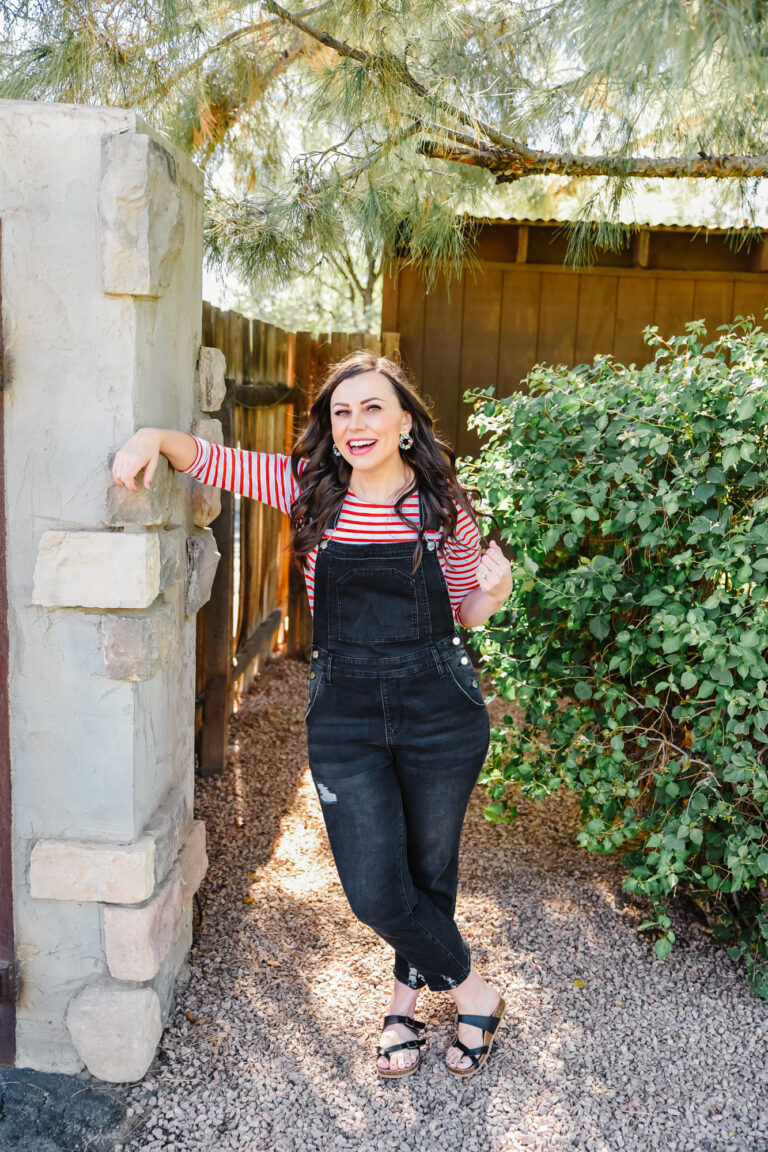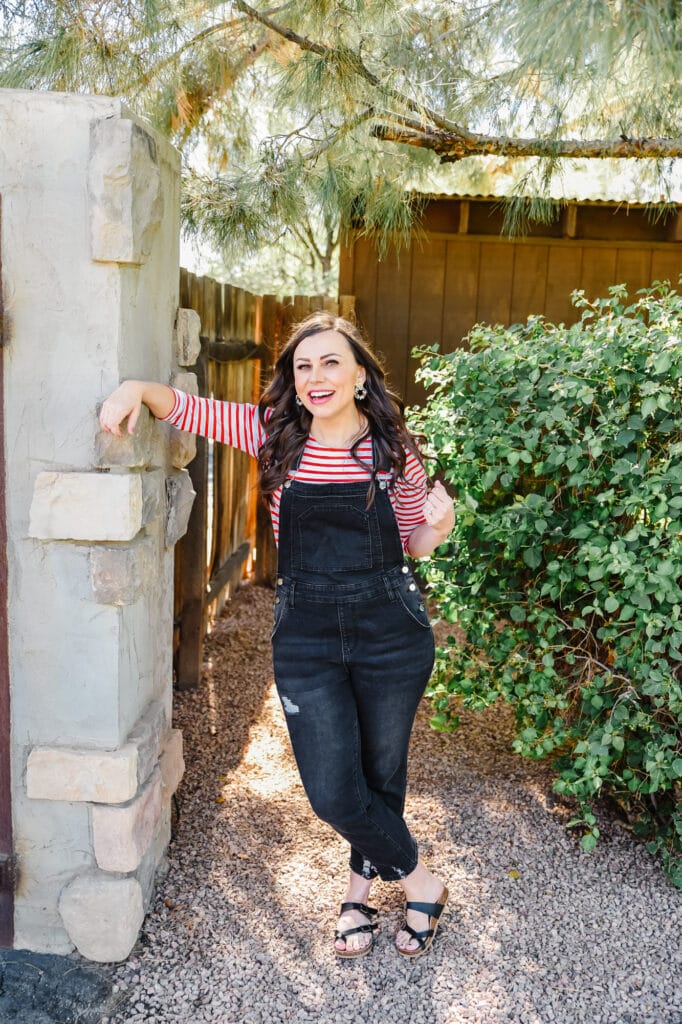 Overall Sizing
These run true to size. I am in between sizes (usually a small on top and medium on the bottom) and decided to size up. I got a medium and they have plenty of room! Honestly, I easily could have gotten away with a small. There's also a fair amount of stretch. Essentially, if you like them fitted I'd order your size or down. They really were my in-between size perfect cut!
Black Denim Overalls Roundup
I'm wearing the first pair of straight-leg overalls, but I love that this brand offers a few cuts and styles of black overalls! You can choose if a more skinny black overall cut or a more relaxed black overall cut is right for you! Click the picture of the cut you're most interested in, it will take you right to the link!
They've been so comfortable and so perfect for casual date nights and everyday mom life.
If you're on the fench, I can't recommend snagging a pair to test for yourself. I think you're going to love them!
Like this women's overalls roundup? You may like these posts too:
Get 365 Date Ideas!
We want to help you have the best date nights ever! Grab this FREE printable with 365 date ideas, a date for every day of the year so you never run out of ideas!