A classy and fun way to add some color to your life is with a women's rainbow dress with a grown-up flair!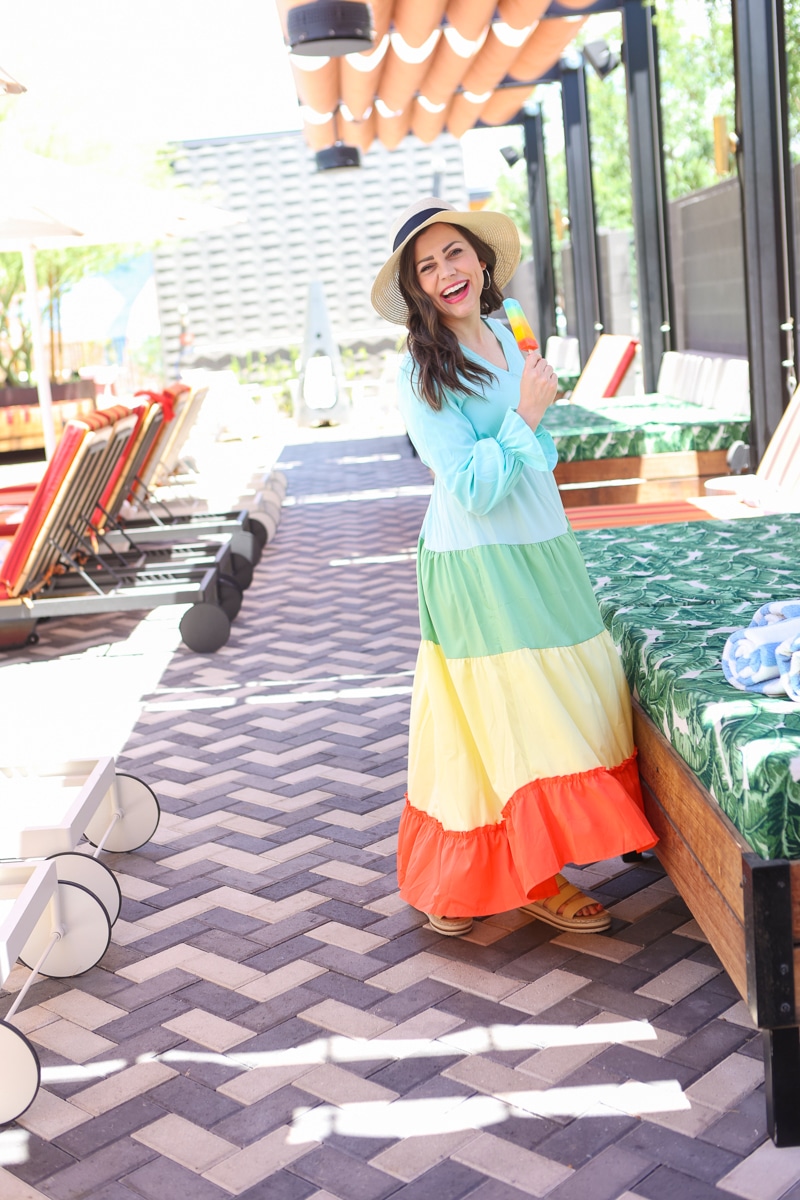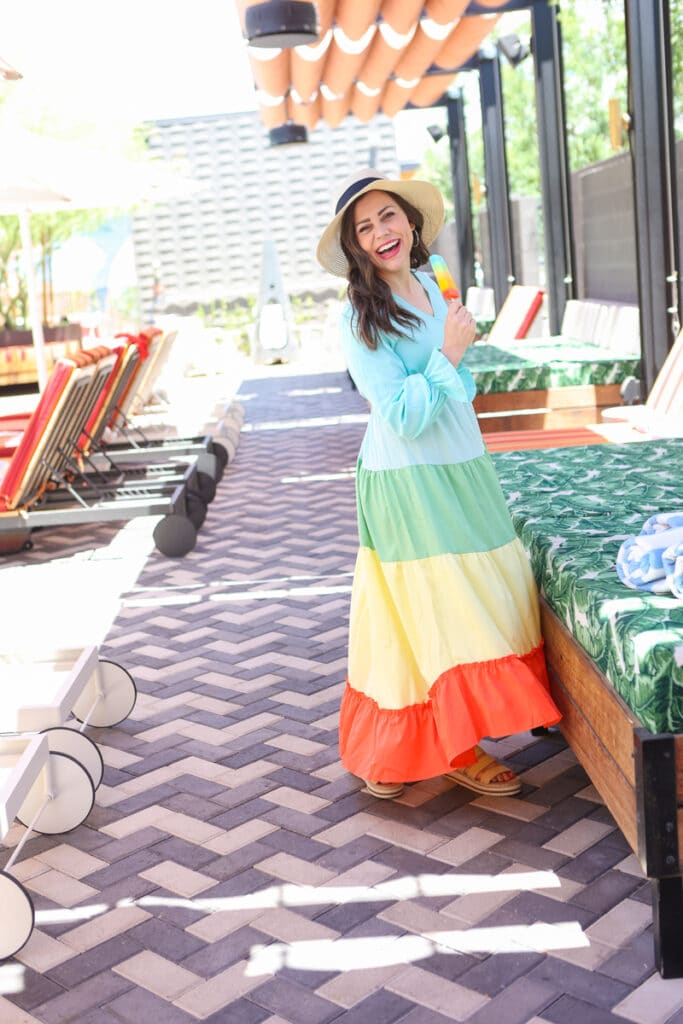 Outfit Links: Dress / Hat / Shoes / (Use code FRIDAYLOVE for 15% off) Earrings
I'm a fan of all things colorful, particularly when it comes to fashion. Sign me up for a splash of color any time! At one point, I only owned one pair of classic black heels, and all other shoes were colorful statement shoes. It added a lot of fun to my business wardrobe and was perfect for working in a creative marketing firm.
I'm also a massive fan of rainbows: the symbols, the groups they represent, and the beauty of seeing them in real life. As a mom who has a rainbow baby, and with close LGBTQIA+ friends, they hold a deep place in my heart. I know there are many rainbow dress and rainbow clothing styles for kids, but sometimes I feel like there aren't as many options for adults that offer colorful fun with an adult flair.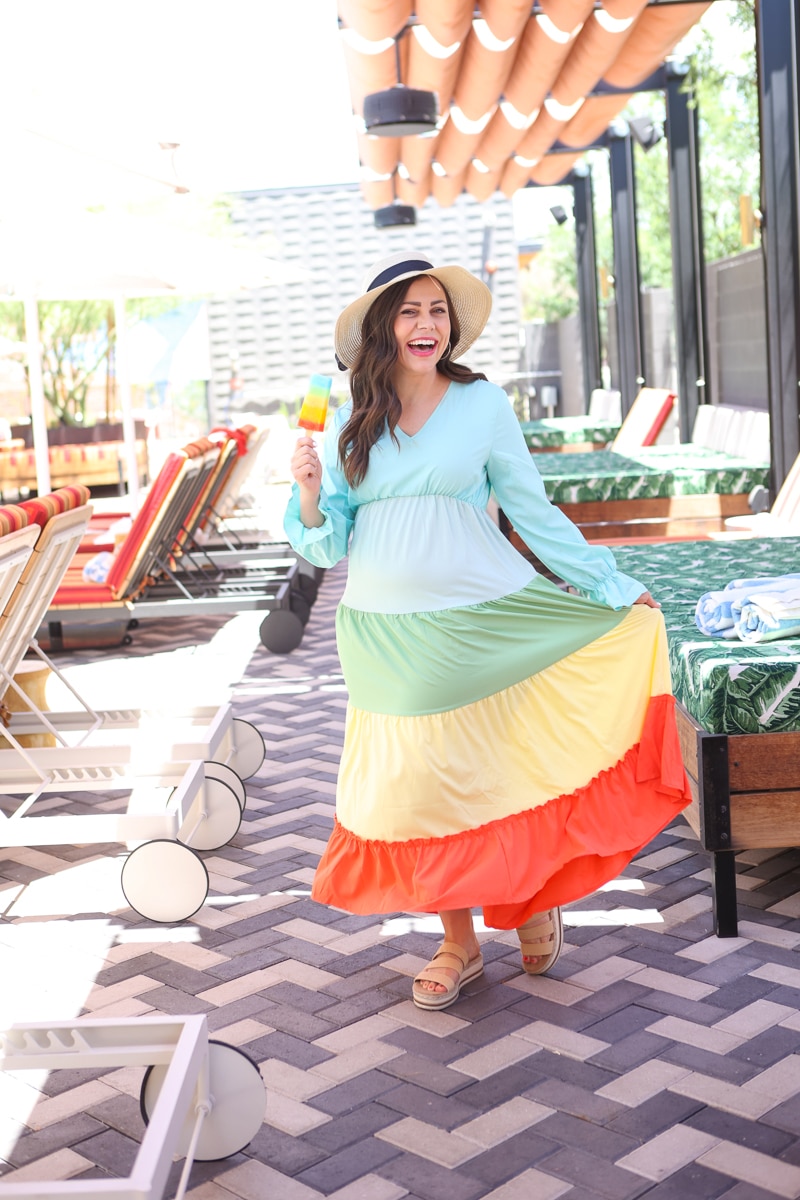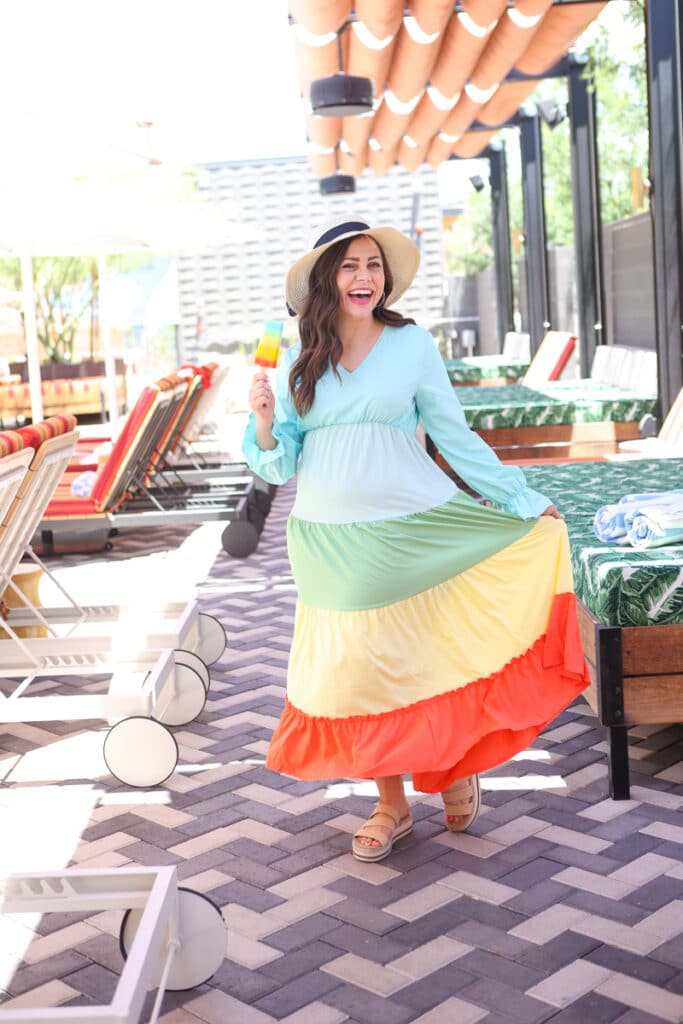 Color Block Rainbow Dress for Women
I found this color block rainbow dress for women and knew it was so me! I also had friends find it and send it to me letting me know they instantly thought of me when they saw it. It checks all the boxes of fun and flattering, easy to wash, and still feels like a great women's dress.
Also, let me tell you when you arrive at a destination to photograph said dress and find a popsicle that matches it perfectly, it's like the universe is telling you something. I couldn't wipe the smile off my face the moment I purchased that popsicle. Sometimes the simple joys of life like a rainbow popsicle with a rainbow dress are just what we need!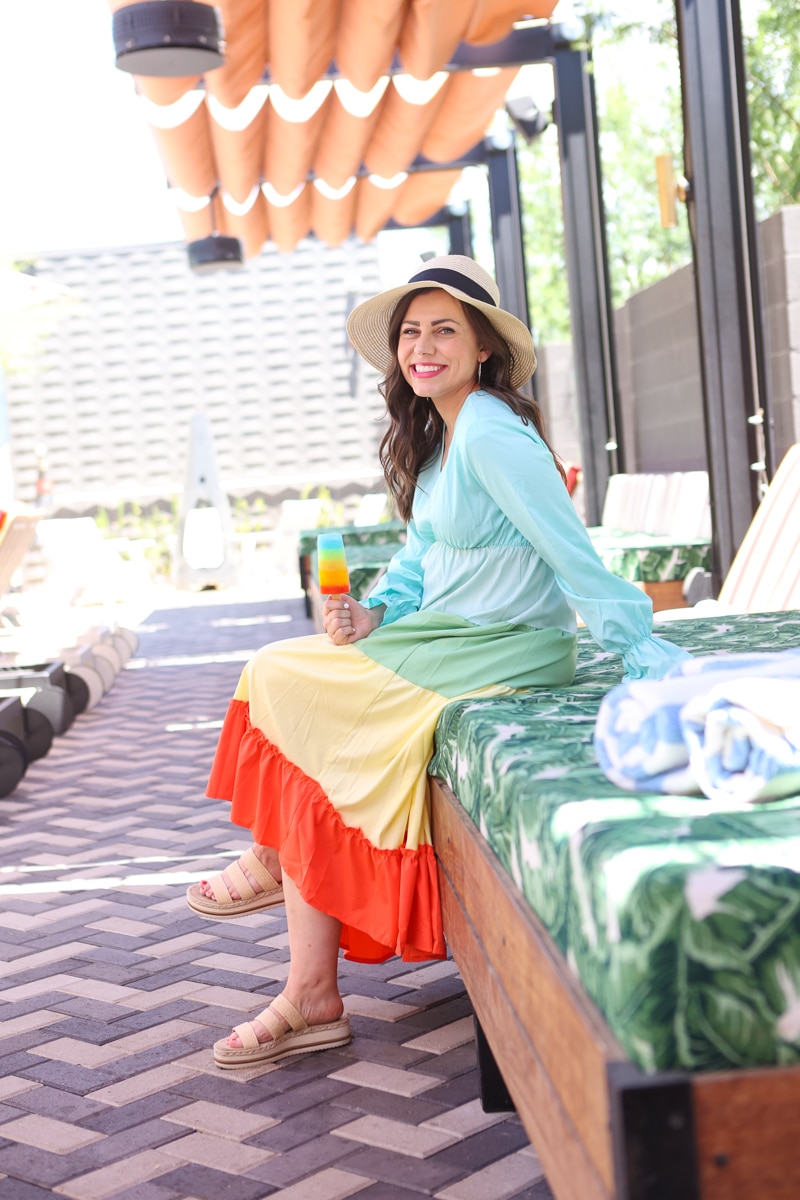 Favorite Rainbow Dresses
If you're looking for a great rainbow dress for women, this one is a winner! I'll include a few other favorites that I just love so you can add a little more color to your wardrobe too!

Like this post? You may like these ideas too:
Rainbow Striped Shirt for Dancing in the Rain
Toddler Gift Guide: Tried and True Toddler Gifts
15 Maternity Outfits Using the Same Dress
Get 365 Date Ideas!
We want to help you have the best date nights ever! Grab this FREE printable with 365 date ideas, a date for every day of the year so you never run out of ideas!