Fall Date Look – Loving Flairs!
We just reached cool-enough-to-wear-jeans-without-getting-heatstroke weather in Arizona. This coincidentally happened the same week I'd realized I'd lost a few pounds and inches this month (more details on what I'm doing coming soon- you know I love talking health/fitness). This exciting finding made me feel brave enough to pull out the box of pre-pregnancy jeans and bottoms I've had stashed for a year and a half. It was a miraculous day, and I zipped up several of my favorites that I tried on. That was one amazing feeling!
My pear shaped body loves flairs and bootcut jeans, so you know I'm loving watching the boho 70's trends come in, and I'm welcoming back flares with open arms! I'm glad I bought a pair the second this trend hit the runways two years ago, and even more glad they are still working for me!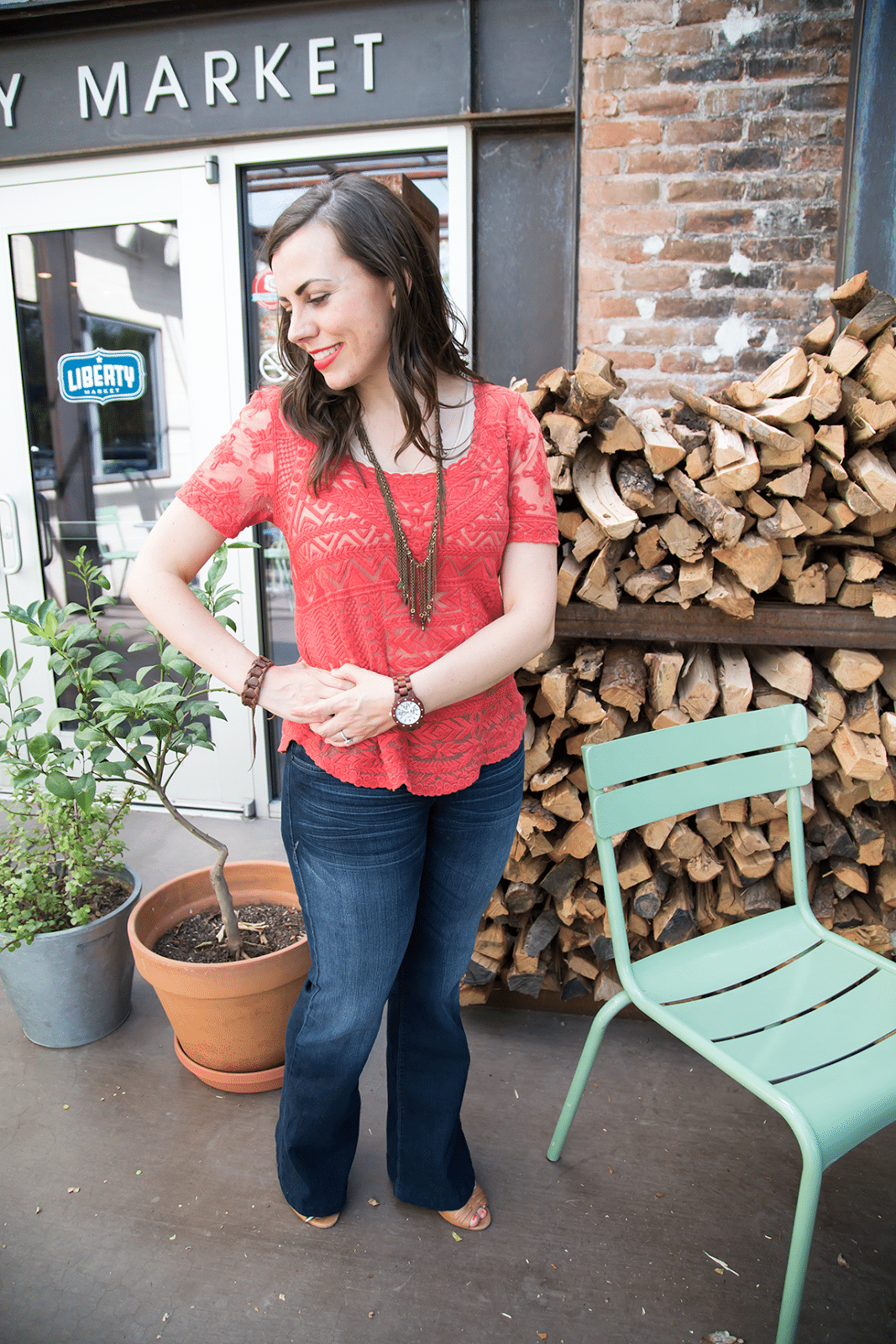 I also decided to get a few date night tops that will work well for fall, and lacy bohemian tops definitely won my heart for a fun romantic look that pair great with jeans and comfy heels for more smart casual dates. And the 50% off price tag made it in my price range too!
And now to go try on the rest of those pants and see what date night looks they inspire- wish me luck!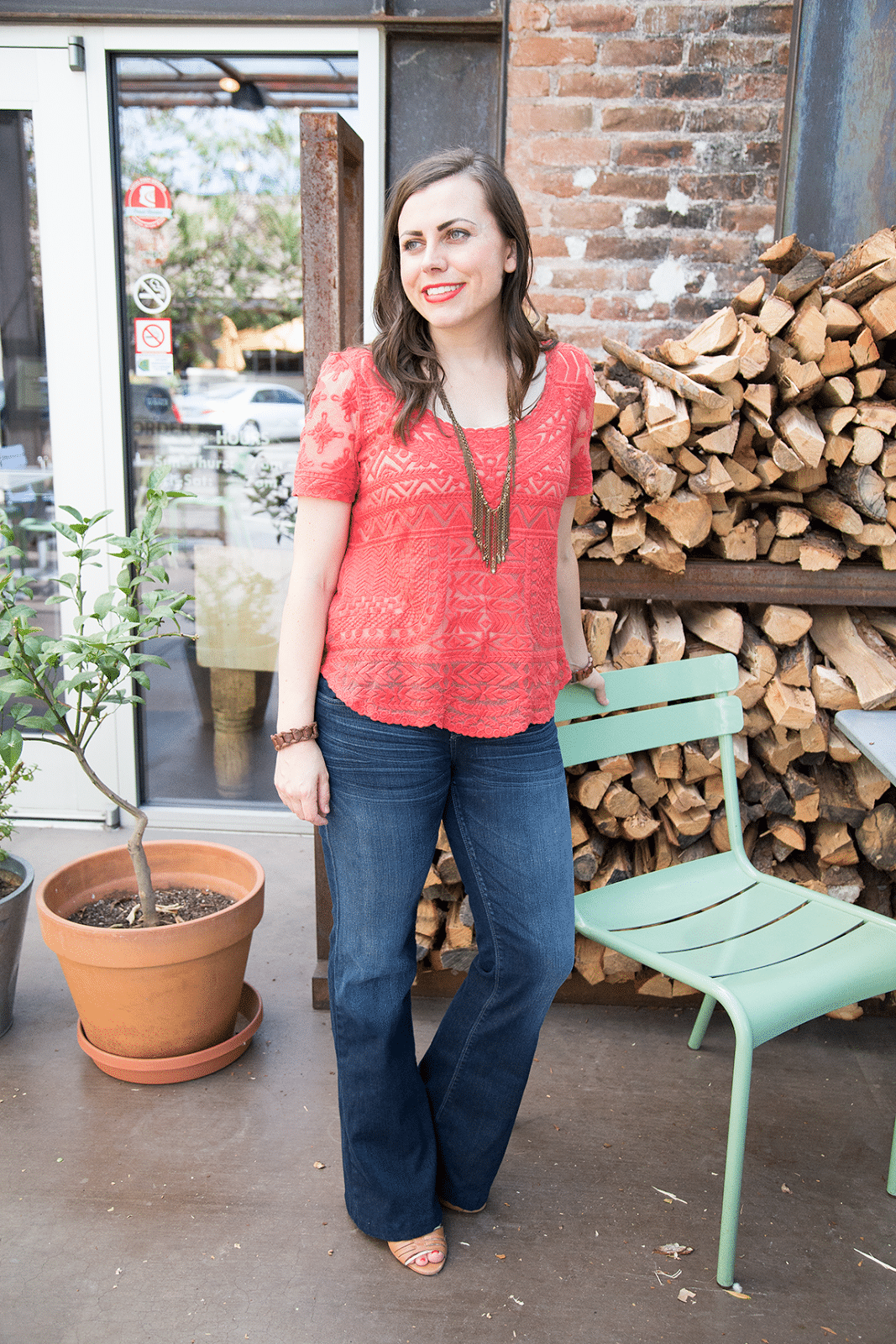 Get 365 Date Ideas!
We want to help you have the best date nights ever! Grab this FREE printable with 365 date ideas, a date for every day of the year so you never run out of ideas!