Our #1 Must-See Must-Do Item in Spain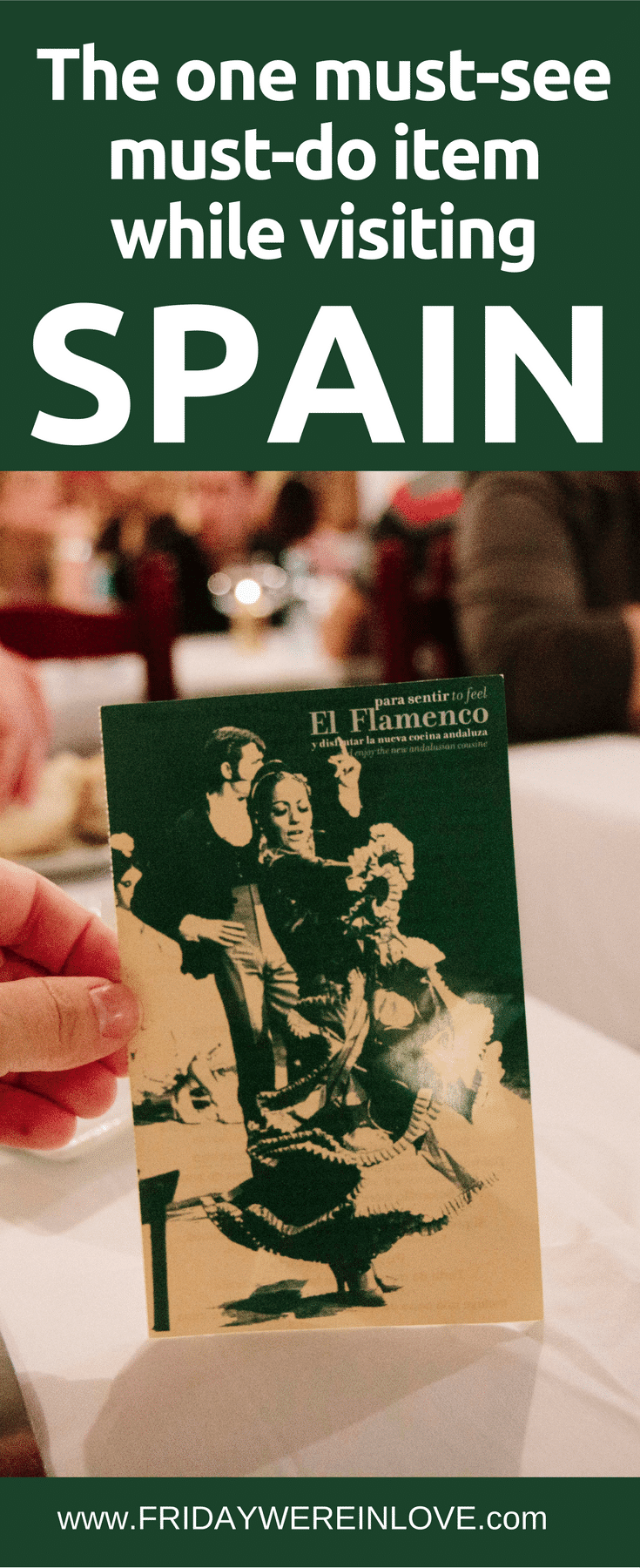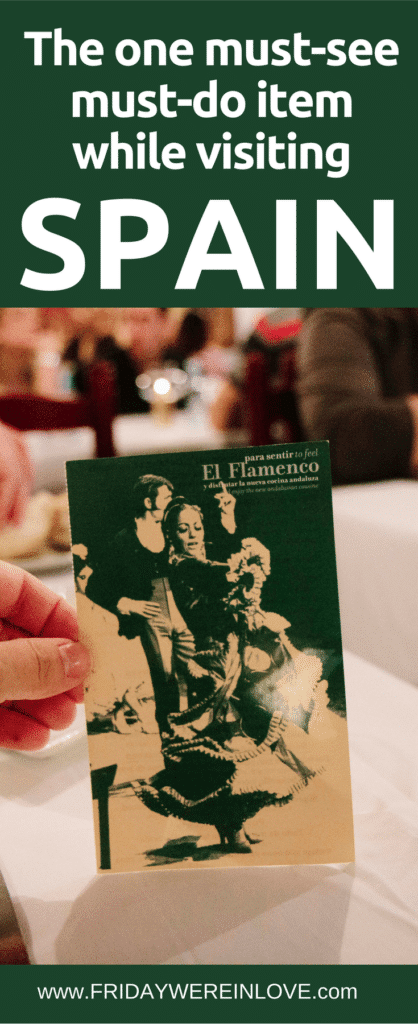 SPAIN DAY 6
Location: Southern Spain: Seville: Tablao El Arenal Flamenco Show
Cost: 38.00€ per person
Website: Tablao El Arenal
Time: About 2 hours, half an hour to eat, about 1.5 hours for the show
Tip: Get tickets in advance, they sell out fast! But it's pretty easy to get them in the morning or the day before
It's pretty easy to find a decent Flamenco show anywhere in Spain, but we'd highly recommend going to one in
Southern Spain
where it originated. We tried to go our first day in Seville but couldn't get tickets, so we snagged some for a late night show after we went to the Alhambra. Our poor baby got pushed pretty hard this day of travel but did so well and he even enjoyed the show! Minus some loud moments, he was fantastic and we were so impressed that the Tablao El Arenal was so cool about letting us bring a baby.
But let's chat details: what is Flamenco? Aside from being the inspiration for the coolest emoji out there, it's a traditional art form typically
passed down through families
. It's meant to show confidence and extreme emotion, and they took it so seriously they didn't let youth perform until years of practice. It involves Spanish guitar, singing, clapping, and or course dancing. It's very dramatic, intense, loud, and really entertaining to watch! We technically weren't supposed to take pictures or video of the performers, but I got a few seconds that show just enough emotion for a taste of how amazing these shows are!
I should also mention this is a bit of a big-spender date, but it's so worth it! Dinner was included and although we had pretty low expectations, but we were very impressed with our meals! Also, we couldn't stop talking about the show during our cab ride back to our hotel. It was one of the fastest 2 hours of our lives. We soaked up every minute of it and decided if there's ever a chance to attend a reputable show again, we' are 100% in!
We made sure to snag a few pictures of the arena and a family selfie after the performance, to make up for the lack of during-the-show pictures we could take.
This is definitely our #1 must-see, must-do item in Spain! If you only have one night in this great country, look up highly rated Flamenco shows and spend your time and money seeing true Spanish culture that will blow you away!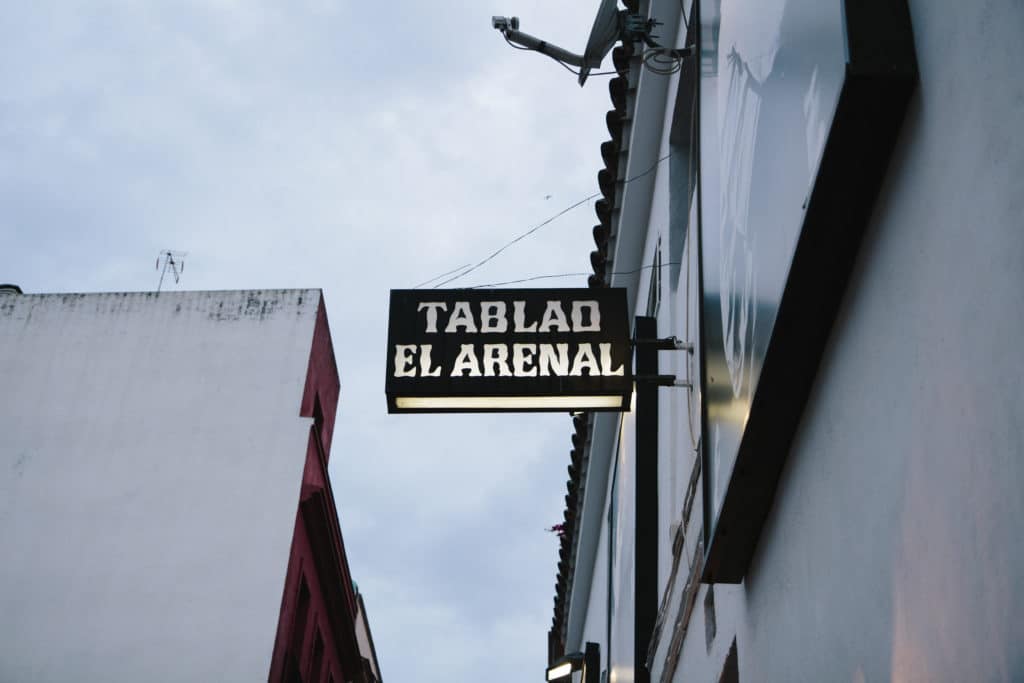 Get 365 Date Ideas!
We want to help you have the best date nights ever! Grab this FREE printable with 365 date ideas, a date for every day of the year so you never run out of ideas!