One of our favorite holiday traditions is doing a book advent calendar. Here's how to incorporate more reading time with Christmas advent books.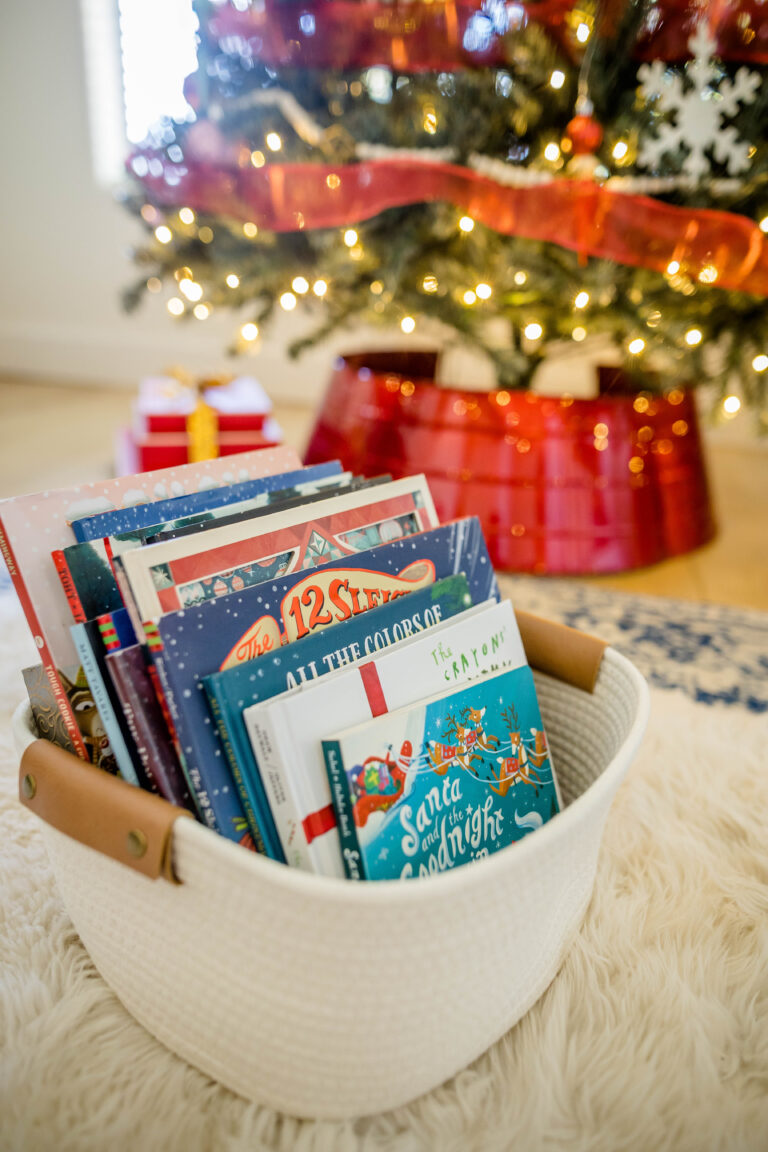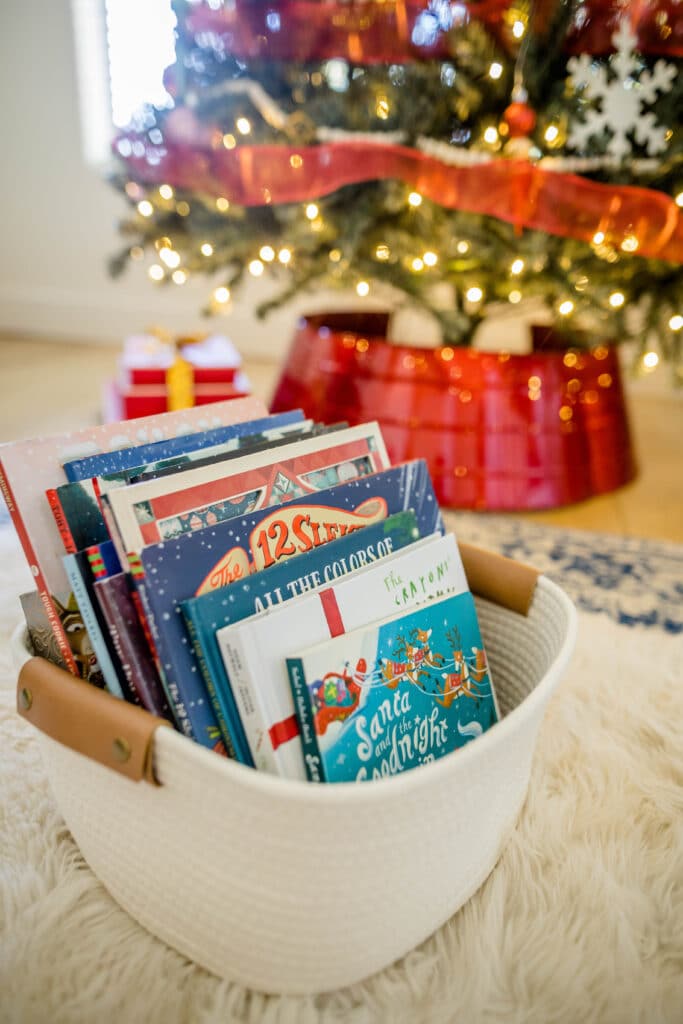 I first learned about book advent calendars as a teenager. I babysat a family who asked me to participate in the tradition one night while the parents were out on a date. Right then and there, I knew I wanted to do a version of this tradition when I became a parent one day! Here are all details and how to do a book advent calendar in your home.
Christmas Books for Kids Tradition
It's fairly simple: read a different Christmas book together as a family as a book countdown to Christmas. Many families select 24 Christmas books to enjoy together. That means each day of December yields a new story to enjoy. Some families opt to only do a week or create 12 days of Christmas with books. You can do whatever duration works best for you!
First, choose the duration and how many books you'll need. Here's how to create your own Christmas book advent calendar from there.
Christmas Advent Books
My favorite part is selecting the books! We have a roundup of 25 excellent Christmas books to countdown to Christmas if you need some ideas!
If you already have a stack of holiday books, just grab what you have. I started this tradition with a set of 10-holiday books I'd purchased. Every year we add a few new titles to our collection. Here are some of the Best New Christmas picture books if you want to add some modern classics to the mix!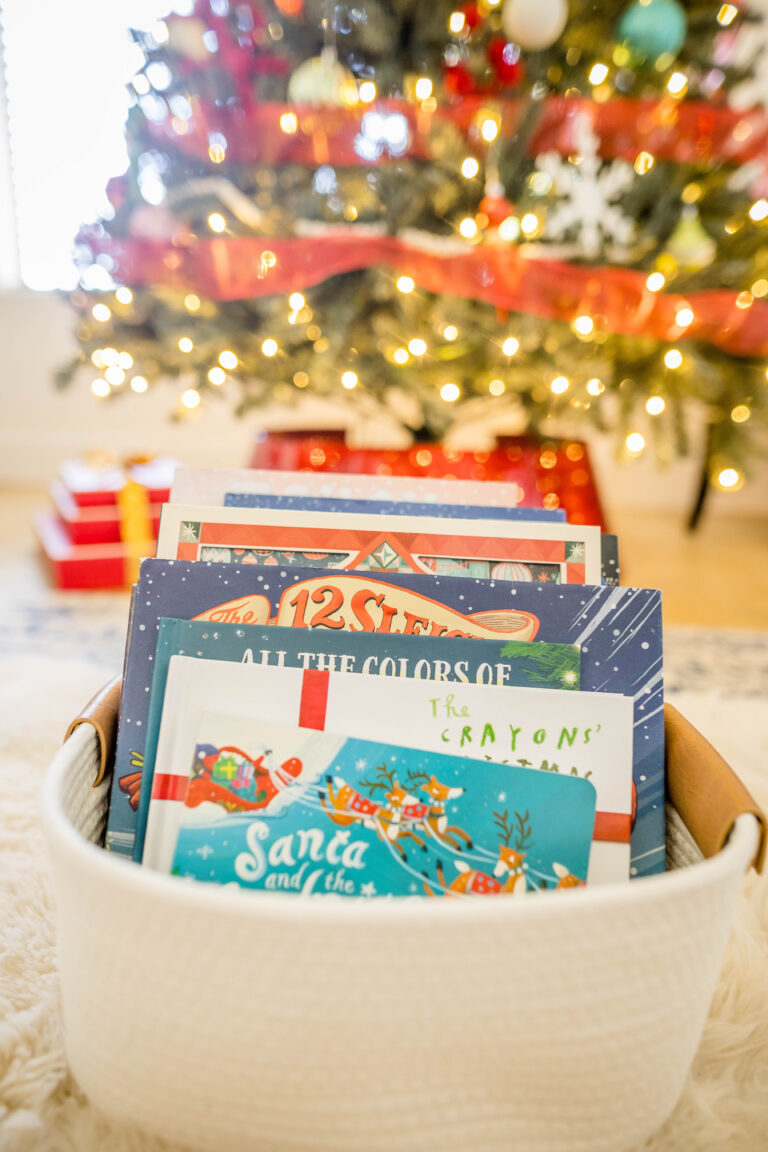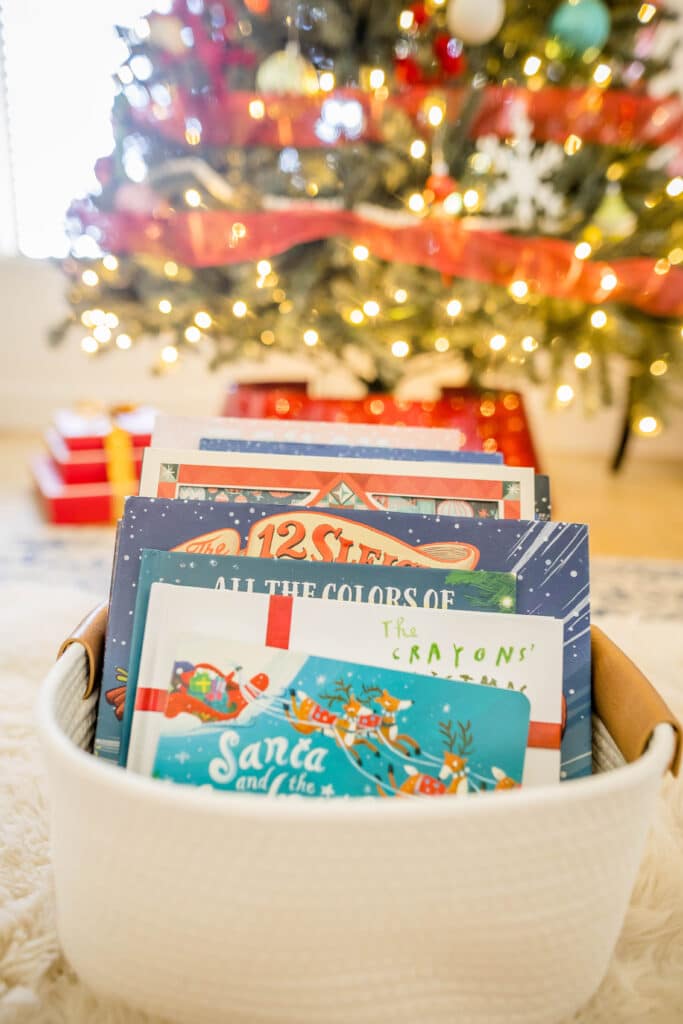 The library can be your best friend, as can the thrift store if you're on a budget.
Just make sure you have the right amount of books for your Christmas book advent calendar.
Christmas Gift Wrapped Book
Here's what makes this so fun for kids: wrap each book. They get to unwrap a present every night, and they don't know the book title until they unwrap it. The element of surprise makes it feel a little extra exciting and magical.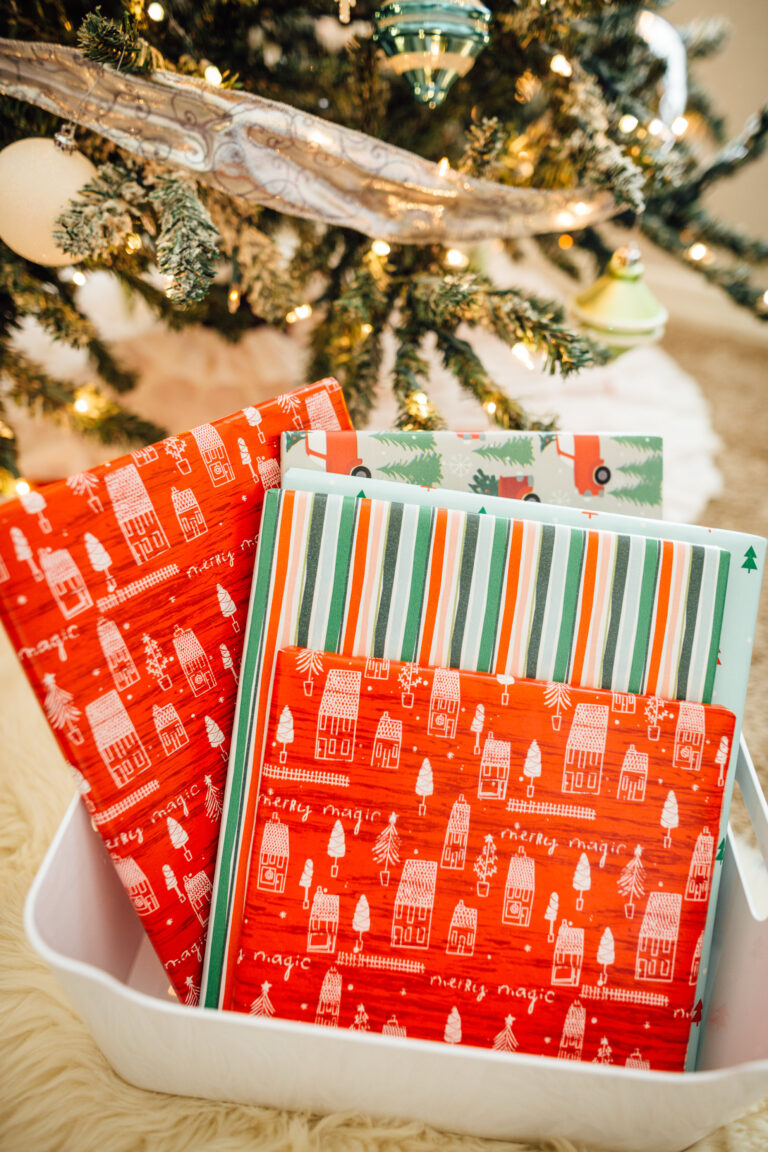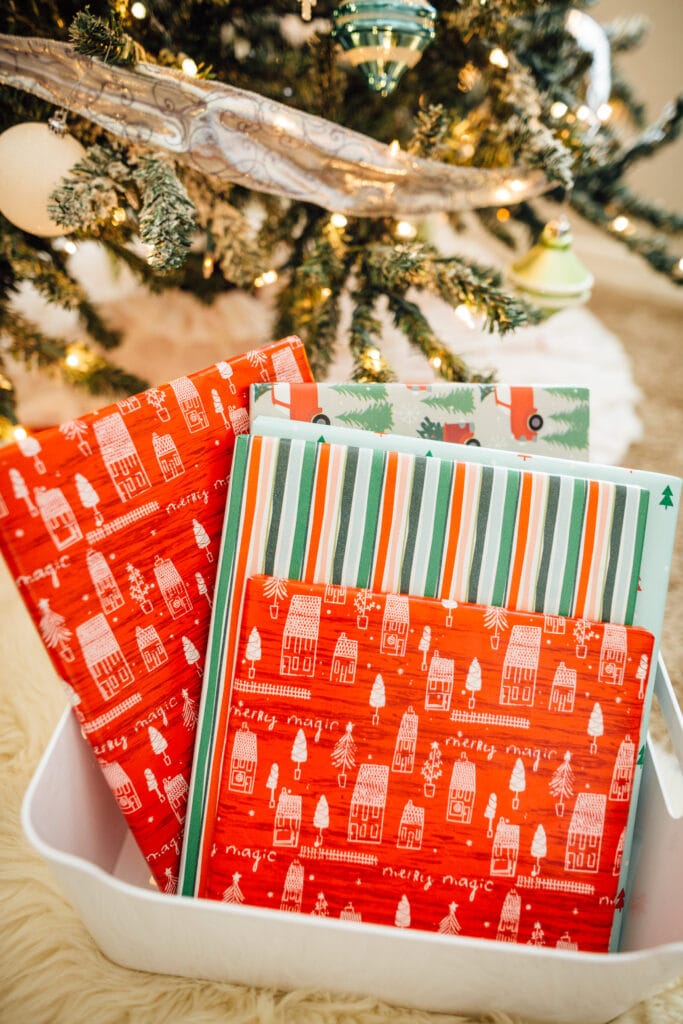 A few wrapping books tips:
If you want to keep track of the books while wrapping, write a number on each wrapped book. Keep a list of each title that coordinates with the number. You can either have kids unwrap a specific number as a true book advent, or you can let them unwrap and just reserve the few you'd like to read on specific dates.
Alternately, use a few different types of Christmas wrapping paper. Feel free to wrap all the younger books in one type of paper, or perhaps the religious ones in a type, etc. That helps you know what kind of book they're choosing, and you can mix up the wrapping.
You certainly don't need to get that organized with it. Also, it's still plenty of fun without the wrapping if you just don't have time. Don't stress it, it's meant to be a fun countdown!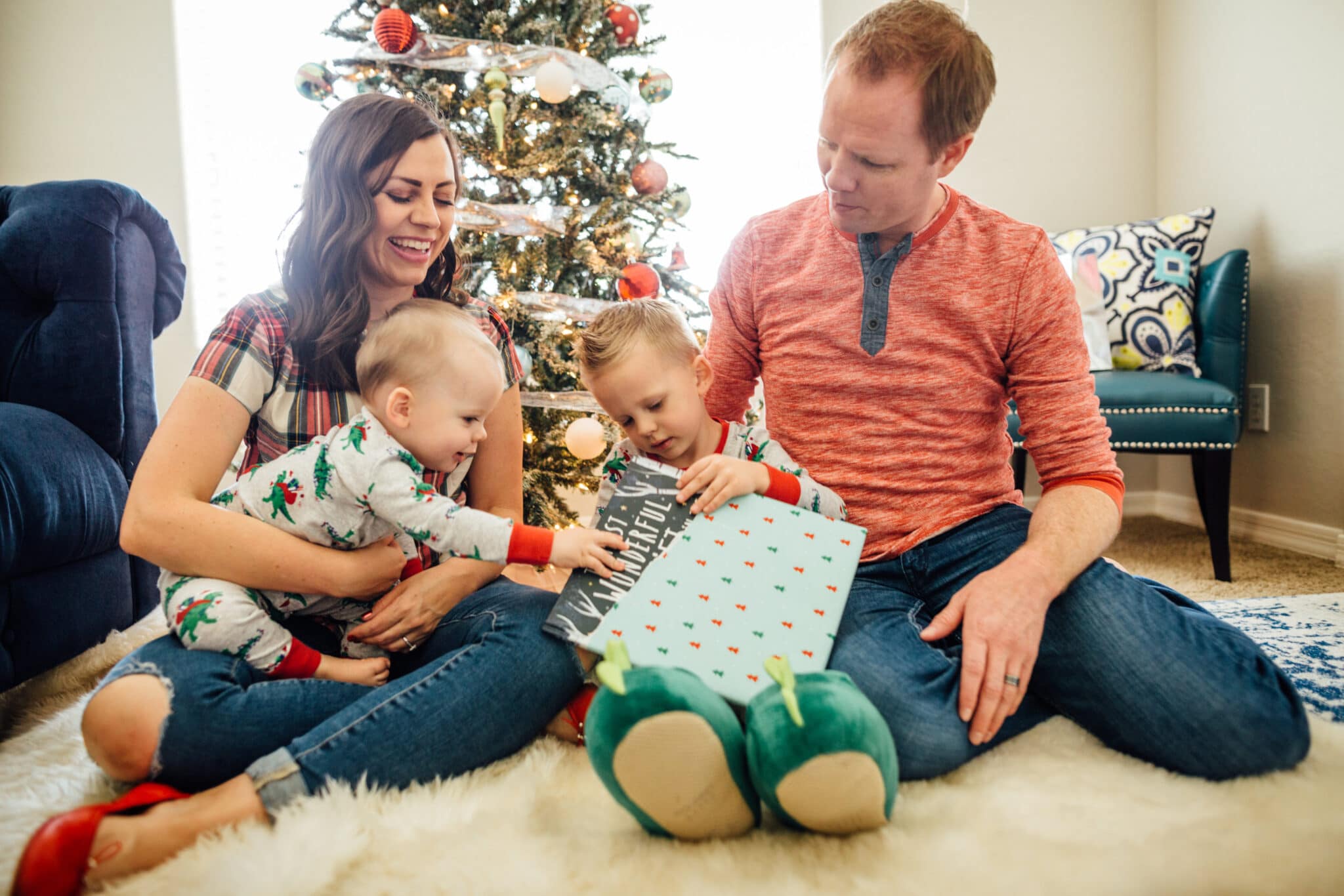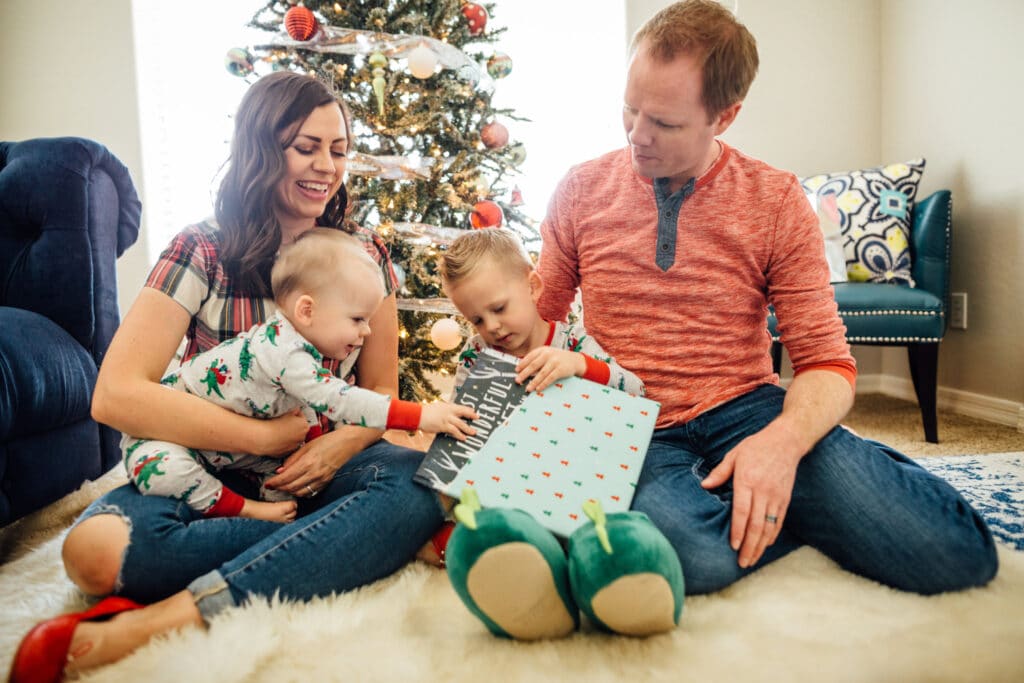 Book Advent Calendar
Let your children choose one book each night to unwrap as a bedtime story. Each night you'll enjoy a new book together. It helps it feel like a true countdown! Plus, all holiday books get attention and read.
I really love that it creates an easy tradition that you'll all look forward to!
There's really no right or wrong way to do it, so do what works for you! And please enjoy a lot of cozy Christmas fun with this Christmas books for kids tradition!
Photos: Chrissy Blake
Like this DIY book advent calendar idea? You may like these posts too:
Advent Calendar Ideas for Kids
Christmas Box: How to Make a December Box + Tons of Christmas Box Ideas
50 Holiday Date Ideas: Christmas Date Ideas for the Holiday Season!
50 Christmas Activities for Families
Get 365 Date Ideas!
We want to help you have the best date nights ever! Grab this FREE printable with 365 date ideas, a date for every day of the year so you never run out of ideas!