If you're looking to spice things up this holiday season with some Christmas lingerie, we have you covered with the best places to find great holiday lingerie.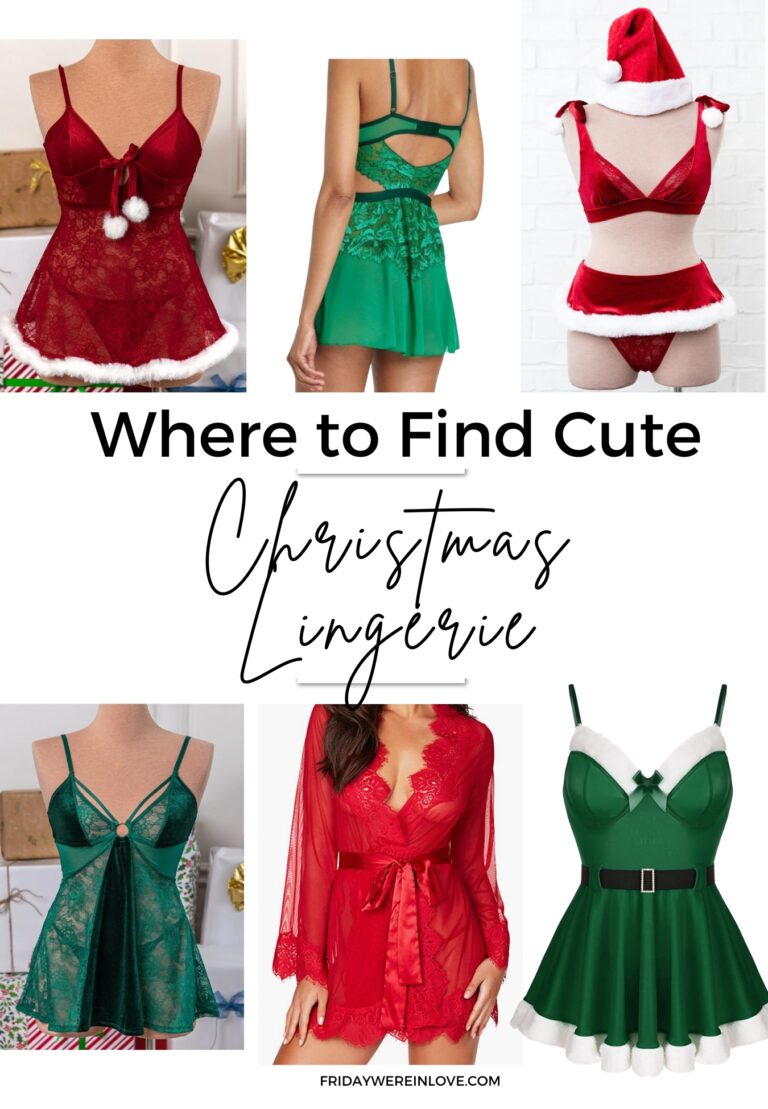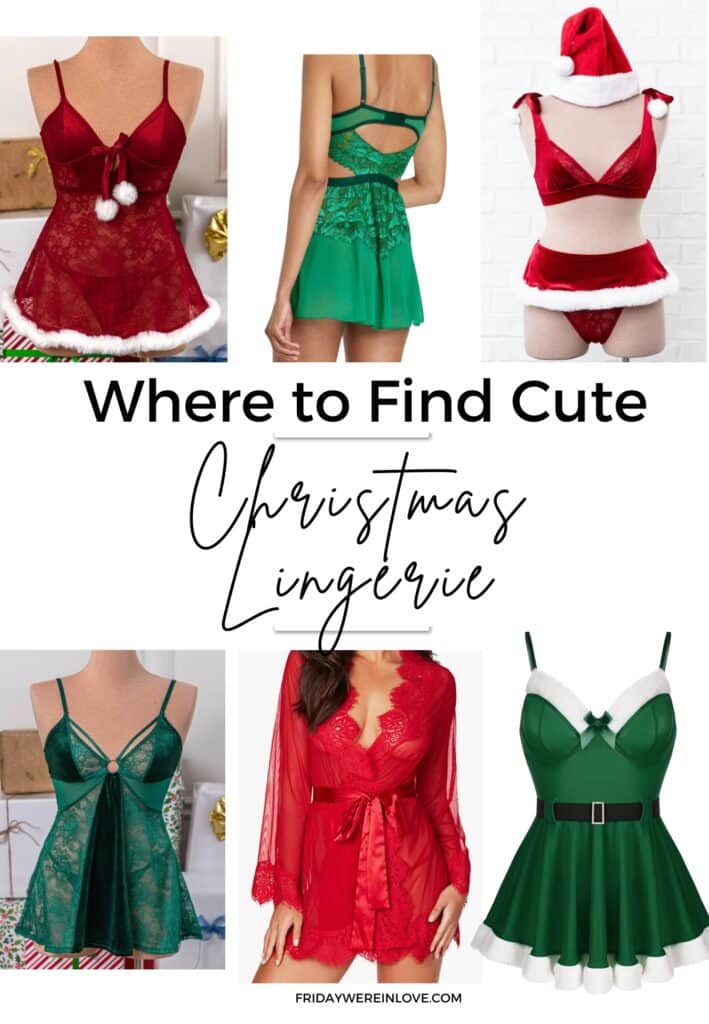 As a PG-rated blog, you know I'm already blushing writing this. But as a marriage-focused blog, this feels very appropriate. I mean why not share some couple holiday cheer for you and your spouse?! And that means letting you know that Christmas lingerie is in a fact a fantastic gift to you and your partner. In fact, it may be the perfect gift and the perfect time to heat things up. Here's your permission to add some holiday cheer for two!
Whether you're looking to give lingerie for Christmas or grab a lingerie set to enjoy under the mistletoe, these are fantastic options for festive lingerie.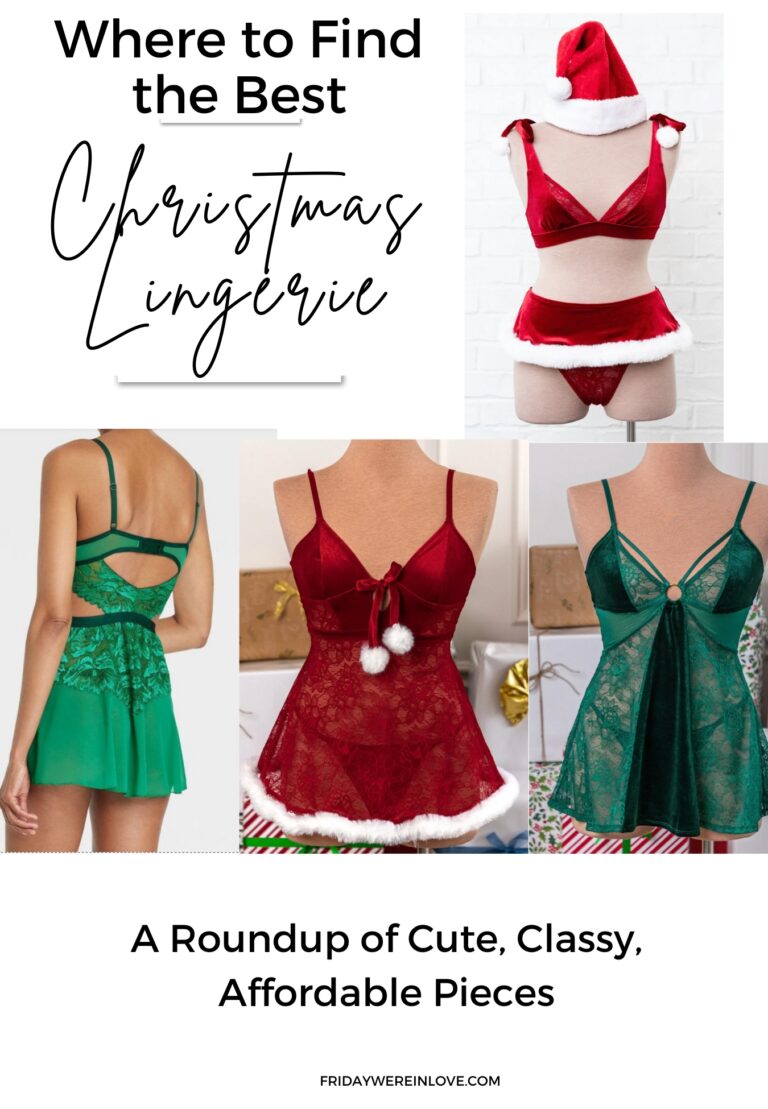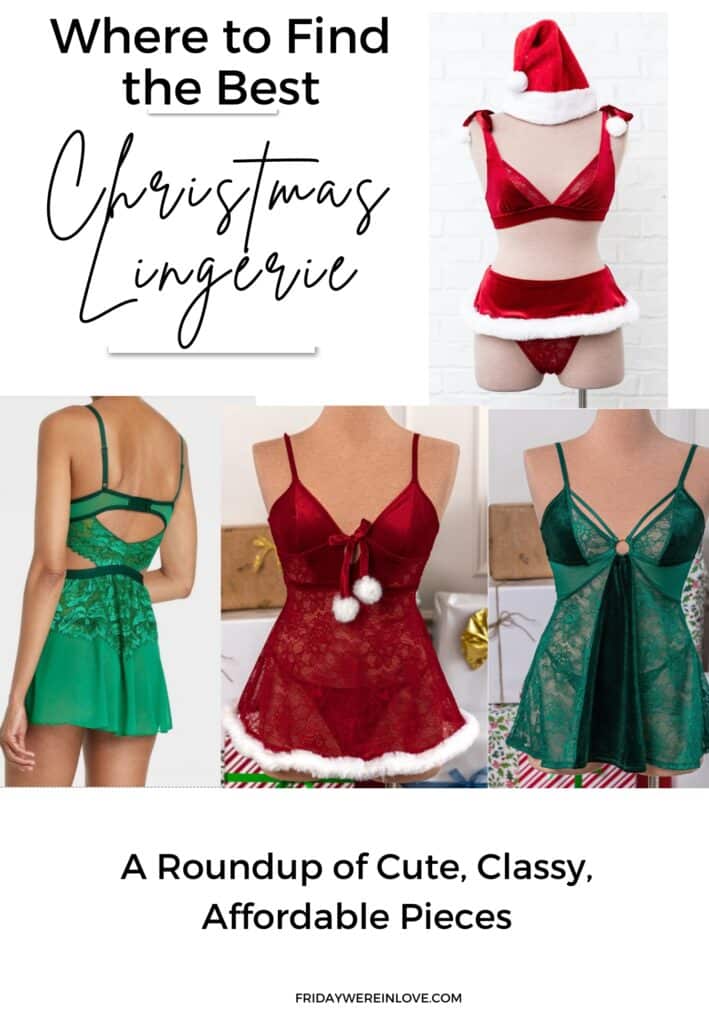 The Best Place to Buy Lingerie
If you're ready to find some festive Christmas lingerie, here are the best places to do your intimate Christmas shopping.
I love Mentionables as a company for so many reasons! Their style, quality, and mission are all worth every penny, and one of those companies you're so happy to support!
In fact, check out or full Mentionables lingerie review for lots of reasons why, and a rare discount code!
I really love that Mentionables offers model-free shopping and really pretty pieces! Their goal to make everyone feel beautiful and sexy. That means whatever size or body type, there's lingerie for you! It really is such a great message! This is one gift that can tune up the romance all year long. And you're supporting a really amazing small business!
Mentionables offers a lot of cute styles! Hello, beautiful babydoll cuts, teddies, bra and thong combos, bra and short combos, lace rompers, a bodysuit option, and even some exceptional sexy Christmas lingerie.
There are options to wear as underwear garments, and plenty of really sexy lingerie pieces you'd likely only wear to spice up your love life. So many of their pieces are worn more like a complete lingerie outfit which is why so many women love and feel extra pretty in their pieces.
They're known for their sexy Santa lingerie with detachable fur. So you can rock the festive look and still wear the pretty red/burgundy babydoll the rest of the year!
Best of all, as you shop, it's modeless. They do this so you can feel confident choosing a piece without comparison. You can also feel comfortable sending a link to your lover to help choose a sexy present.

And they also make coordinating boxer sets so you can maybe end up on the naughty list? I know, I'll shake my head at myself for comment.
If you want an inexpensive option and some holiday spirit with free two-day shipping, Amazon has a great selection to help you celebrate the…ahem… festivities.
There are a lot of Santa chemise options and sexy Santa costumes in different colors and cuts. They make some pretty lingerie corsets to really make that waist pop!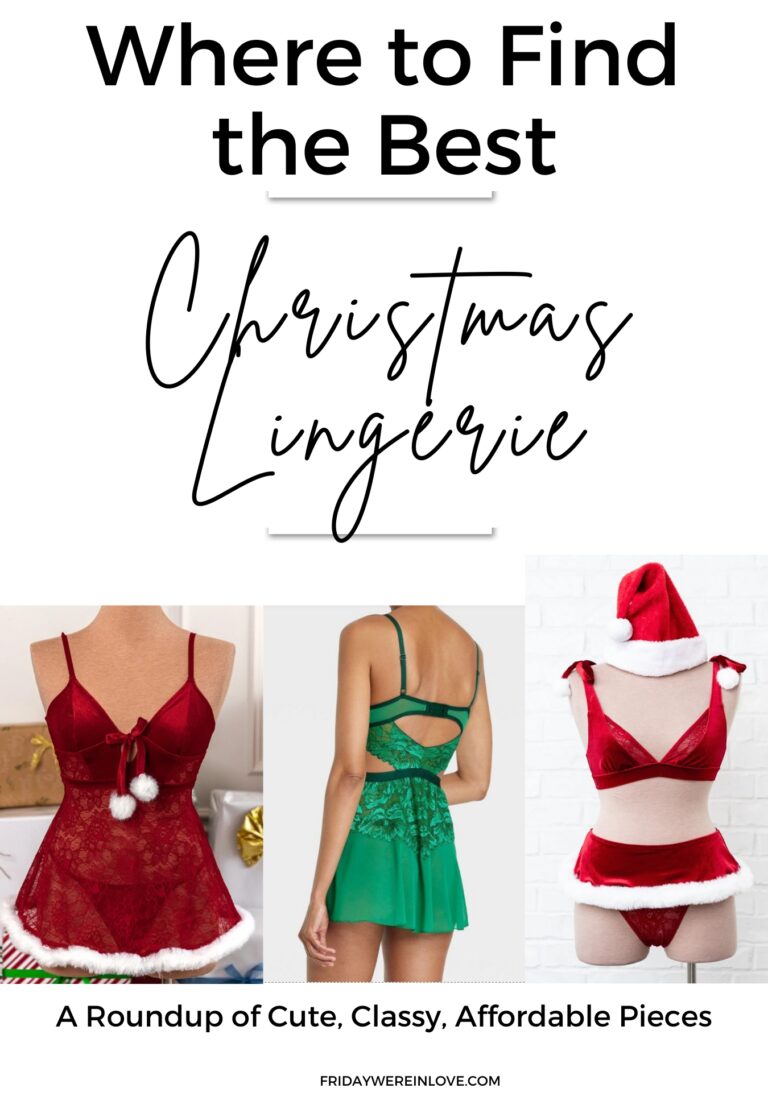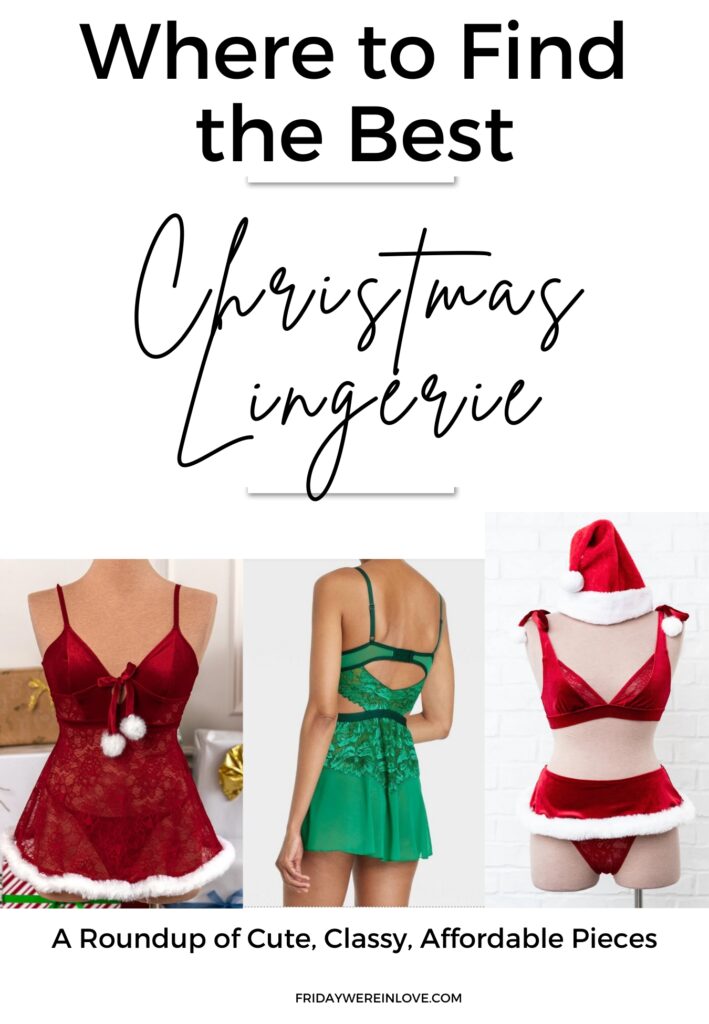 If you want to order some Christmas lingerie with a little more privacy, the Target Auden line lets you add to your cart and do an in-store pickup or have your item delivered. Their emerald lace line is so pretty! Plus, there are a ton of great bra and Christmas panties you can wear under your clothes and feel a little extra sexy in should "holiday celebrations" happen later.
What's great is you can order different sizes for your bust and hips to make sure you get the perfect fit for you. And you won't spend a lot of money with Target prices!
Hopefully, these help you find some great Christmas lingerie pieces, a unique gift, or just a fun way to heat up the holiday season.
Like this post? You may like these posts too:
Wife Gift Ideas
A Year of Dates Gift: 12 Months of Pre-Planned, Pre-Paid Gifts with Free Printable!