Customized Christmas Cards: The Easiest Custom Holiday Cards!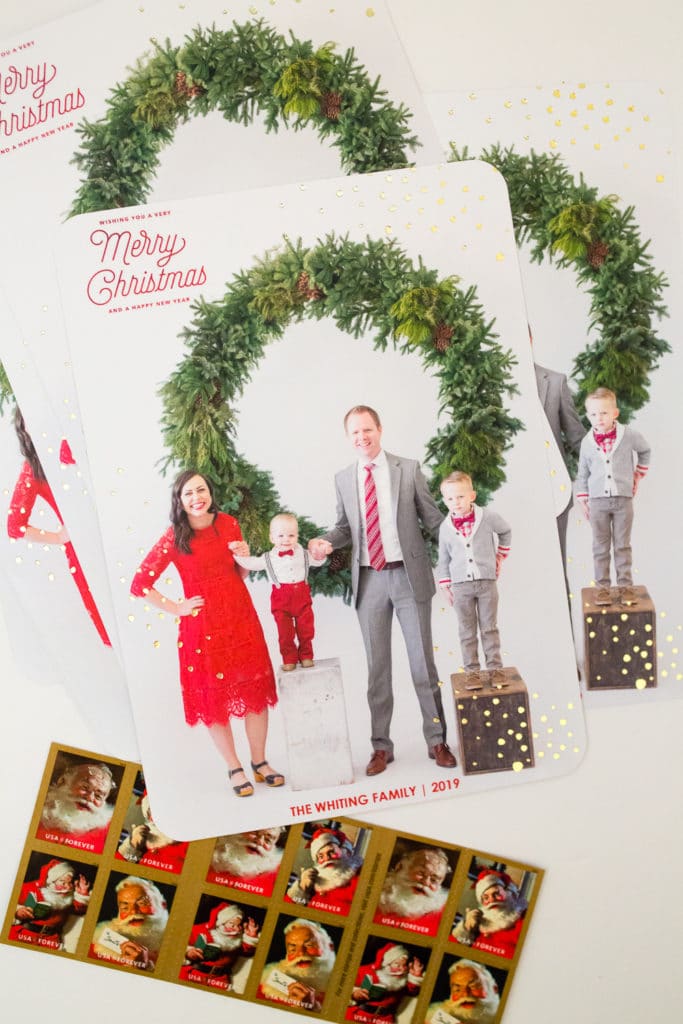 This post is sponsored by Mixbook. But my love of Mixbook and my favorite customized Christmas cards is my own!
My favorite thing about the holiday season is how the normally mundane task of a trip to the mailbox becomes an exciting moment six days a week! Holiday card season is just my favorite. I hear from friends I don't see anymore, and I get to see family and friends looking their best.
The thing is, to make this magic happen, you typically need to send your own card too! I love finding the perfect card to fit us each year. I'm a sucker for great design, great prices, and most all, I love easy!
All these things come together when you order from Mixbook. I love their amazing quality and designs and their great deals (Mixbook) on the highest quality cards. But I truly love how easy they make the entire process!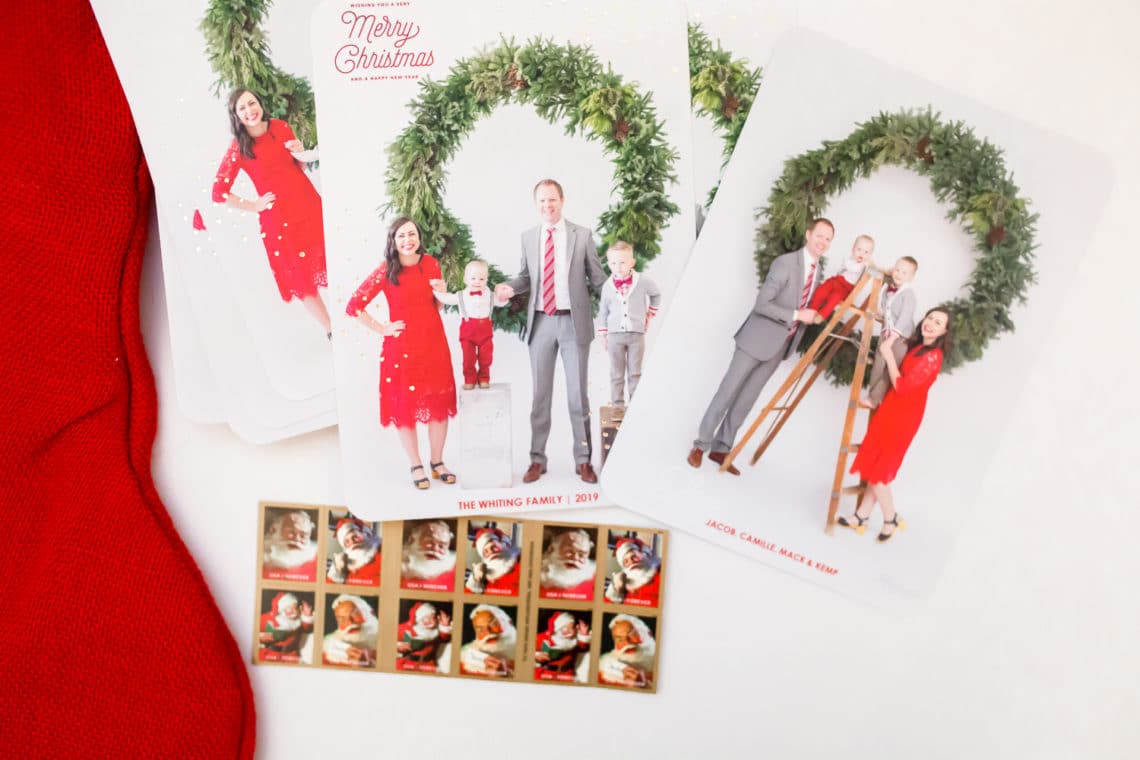 Here's the process we go through to make the best customized Christmas cards.
Tips for Making the Best Customized Christmas Cards
Choose your photo first! Find your family's favorite (or several). You can upload photos from social media, your camera roll, or from professional photoshoots. Select the picture(s) and note the orientation and colors. You want the design and size to compliment the image and highlight you the best Upload your photos ready to use!

Decide what type of holiday card you're sending. I love that a Mixbook holiday card has so many options. You can choose a Christmas card, Hanukka cards, seasons greeting themed cards, a religious card, etc.There's even New Year and Valentine's cards if you want to send a holiday card a bit after the traditional holiday season. It's never too late!
Decide your theme, and get ready for tons of beautiful designs that make customized holiday cards easy.

Customizing the Perfect Holiday Card

Filter cards by the number of images you plan to use. Some years we have several we can't choose from. But some years we have a picture like this photoshoot by Vikki Colvin that deserves to be the star of the card! Look at layouts with the number of photos to make things fast and easy.
Filter by colors, size, orientation, and style. Sometimes I just browse in awe of the Mixbook. But if you're in a hurry, you can filter right down to the best fit for your pictures and your style.
Personalize your card. Be sure to edit the text with your name, and any other details you'd like to update! We personalized our card by changing the greeting sticker for a new one that fit with the large image. It was easy to drag the sticker to the perfect location.

One big tip: create an account! Your projects are saved and you can come back and update any time! Also, if you're feeling indecisive, you can create a few options and compare the final project creations to choose the perfect fit for you, and send it to print.

How to Save Time and Money on Holiday Cards

Optional: Upload an address spreadsheet and get pre-printed addresses and return addresses. This service saves so much time and hassle! I love choosing customized Christmas cards from the card to the envelope. The fonts, colors, sizes, etc. are all customizable to fit your holiday card perfectly.

Order your cards! And be sure to use the Mixbook promo code FRIDAYHOLIDAY – to get 50% off cards.
*Expires 12-31-19
It's that easy! And I promise you'll find, or be able to customize the perfect cards, calendars, home decor, and photo books!
Like this holiday post? You may like these posts too:
Get 365 Date Ideas!
We want to help you have the best date nights ever! Grab this FREE printable with 365 date ideas, a date for every day of the year so you never run out of ideas!