Home Depot Kids Workshop Kits
Want a free skill-building STEM activity for kids? The Home Depot Kids Workshops and Home Depot Kids Workshop Kits are a fantastic tool for easy family fun!
We have a deep-rooted love for all things STEM/STEAM in our family. With an engineer dad and a technical project manager mom, it was inevitable. I figure let's give our kids any skills and opportunities, and if they choose other career paths that's great. But at least we've set them up for STEM success and opportunities the best way we can.
We're firm believers in exposing kids to skill-building activities! And when those skill-building activities can incorporate STEM, that's even better! When you add on FREE to the mix, sign us up instantly!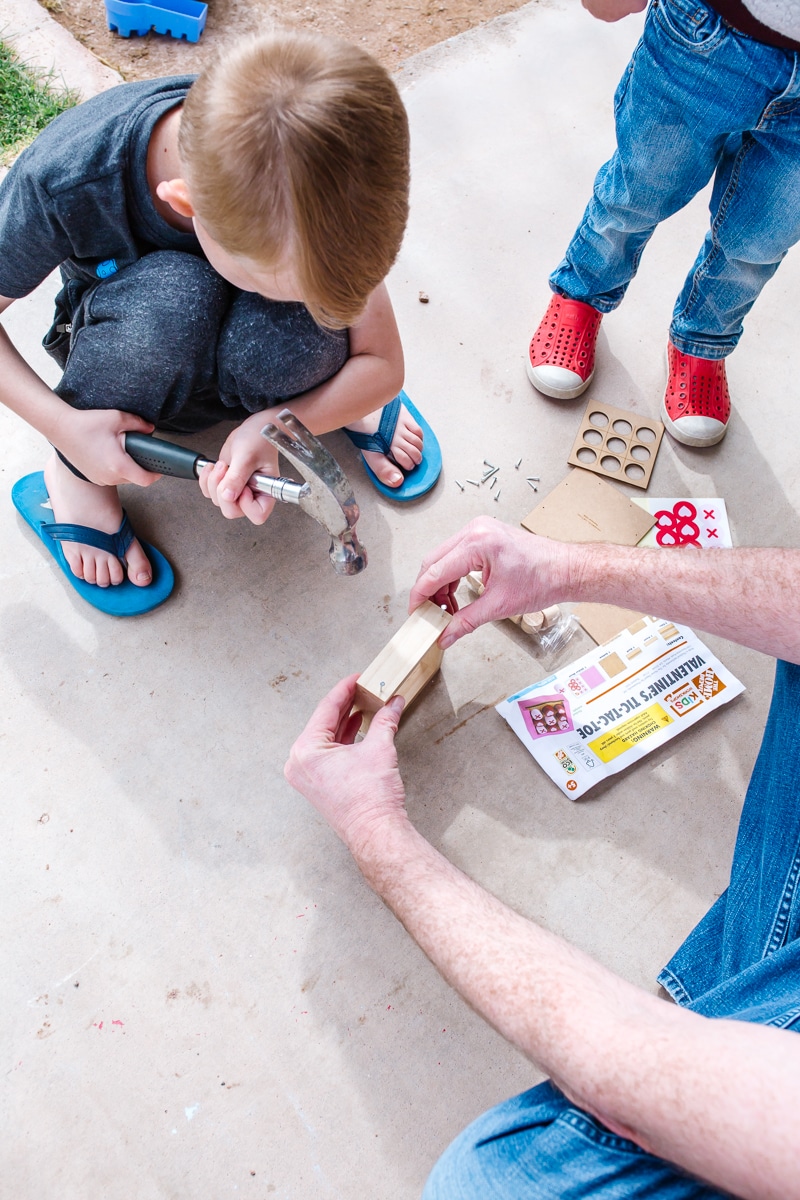 Home Depot Kids Workshop
Prior to March 2020, Home Depot offered a Kids Workshop class you could attend in person. All you had to do is show up with a kid. They would provide everything else and teach basic engineering and home improvement skills. They primarily take place on a Saturday morning but check your local time.
They've had to cancel those in-person meetings for the time being. But I'm pretty sure the kids' workshop will be back for open instruction and building projects for kids soon.
In the meantime, they've come up with a really clever solution that offers a fun activity to do with your kids at home.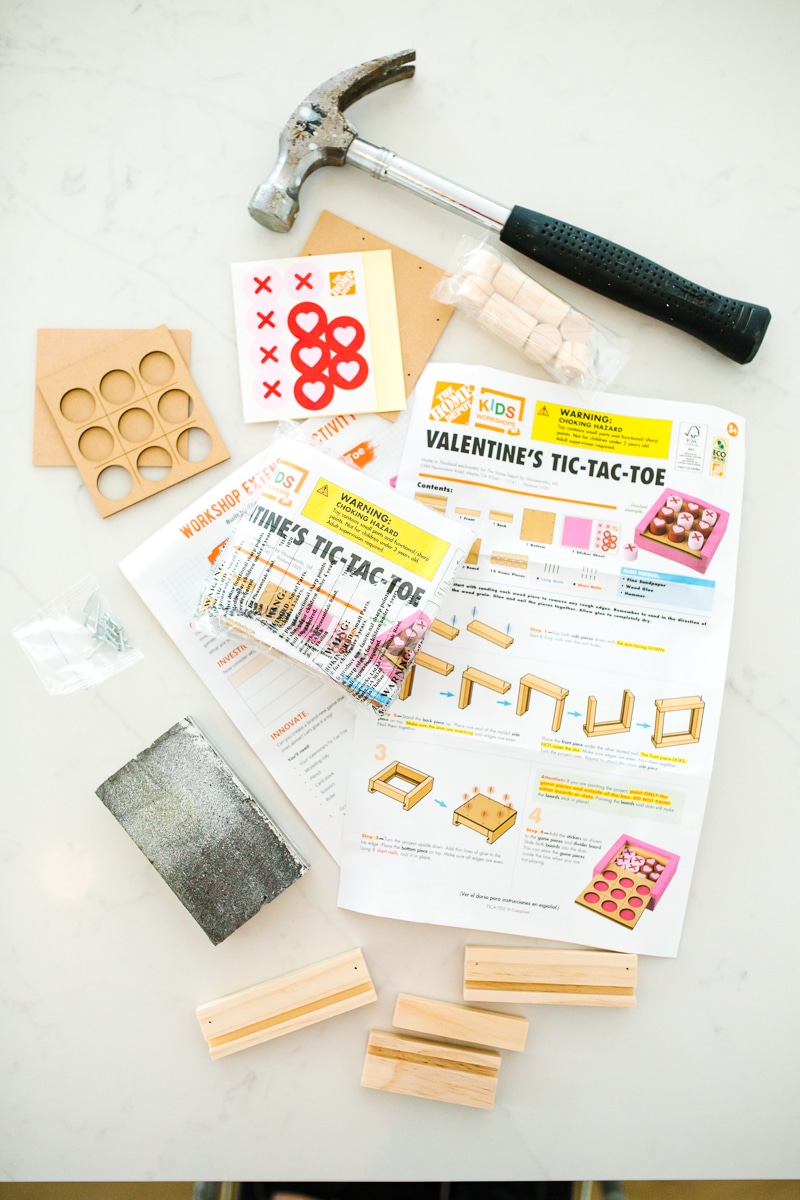 Home Depot Kids Workshop Kits
You can get a kit to create and build something really impressive at home. They change out the project every month, so you can easily go pick up a new one and do these every month. Did I mention they're totally free?
Where do I get a Home Depots Kids Workshop Kit?
Head to the customer service desk. Just simply ask if they have any kid's workshop kits available and they'll grab you one (or more if you have more children and ask).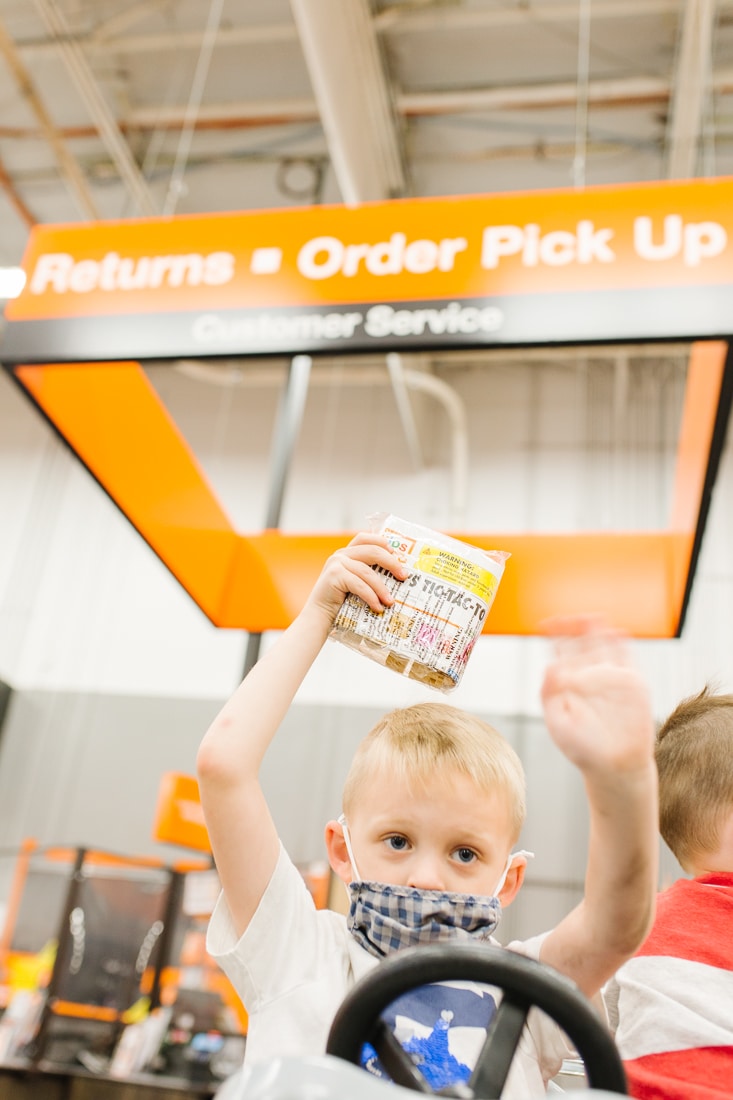 The kit will tell you exactly what you need to complete it. It's usually just a hammer and glue. Most are small wood items that help practice assembly and hammer and nail skills. So if you already own a hammer and glue, you're set! Just a note, we don't use wood glue as it suggests. Simple white classroom glue has worked great for all our projects, and we feel a little better about our younger children using it.
Side note: they do sell these online. There are usually a few available for purchase. If you're more inclined to do an online order you often find a few options with kits you can purchase. But if you're looking for a free kit, you'll want to go in person and see if they have a set kit available. There's usually only one kit of the month for free in-store. But there are usually a handful you can buy online if you want more variety.
Free STEM Activity
We've been doing these for a few months now, and I'm always impressed with the cool projects they come up with! My son has built a bank, an atm machine, and now a Valentine-themed tic-tac-toe board. Every time one of us needs do a Home Depot run, he begs to come and see if there's a new kit available.
I love that he's become affluent in using a hammer and nailing together wood pieces as a preschooler. Our whole family loves that there's a free STEM activity that keeps him busy with minimal supervision. But most of all,I love that he's learning skill-building and learning to create things he's proud of. That confidence and ability to become a maker and a creator is the core of STEM, and I'm so grateful to Home Depot for helping make it possible every month!
Like this activity for kids? You may like these posts too:
Over 50 Activities for Kids At Home That Kids Can Do Independently
Oversized Dinosaur Coloring Pages Printable
Get 365 Date Ideas!
We want to help you have the best date nights ever! Grab this FREE printable with 365 date ideas, a date for every day of the year so you never run out of ideas!