Our Favorite Easter Date Idea
There is nothing quite like a great holiday-themed date idea to celebrate the season. This Easter Date Idea is so easy to find in your area, and such a great way to celebrate the Easter season!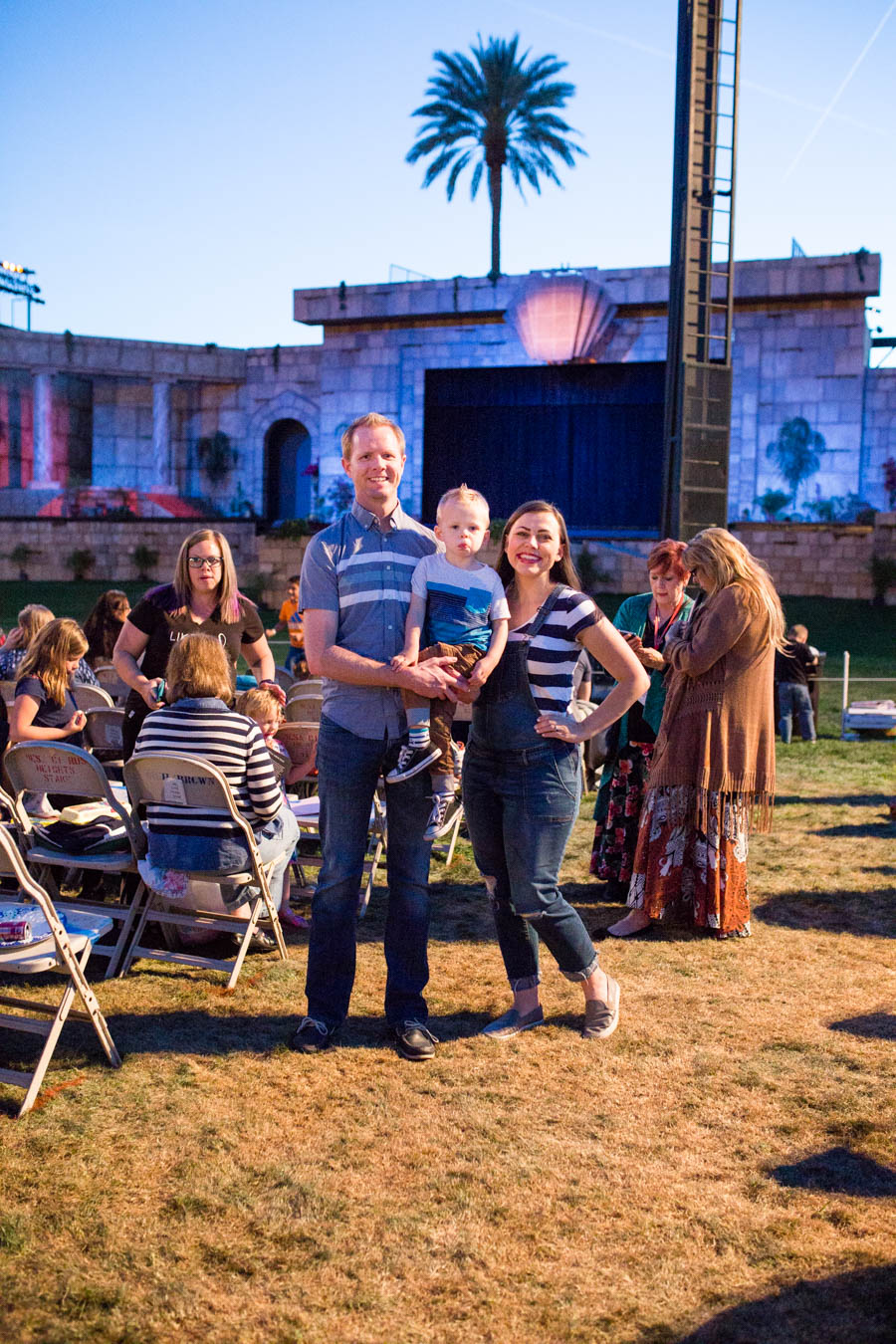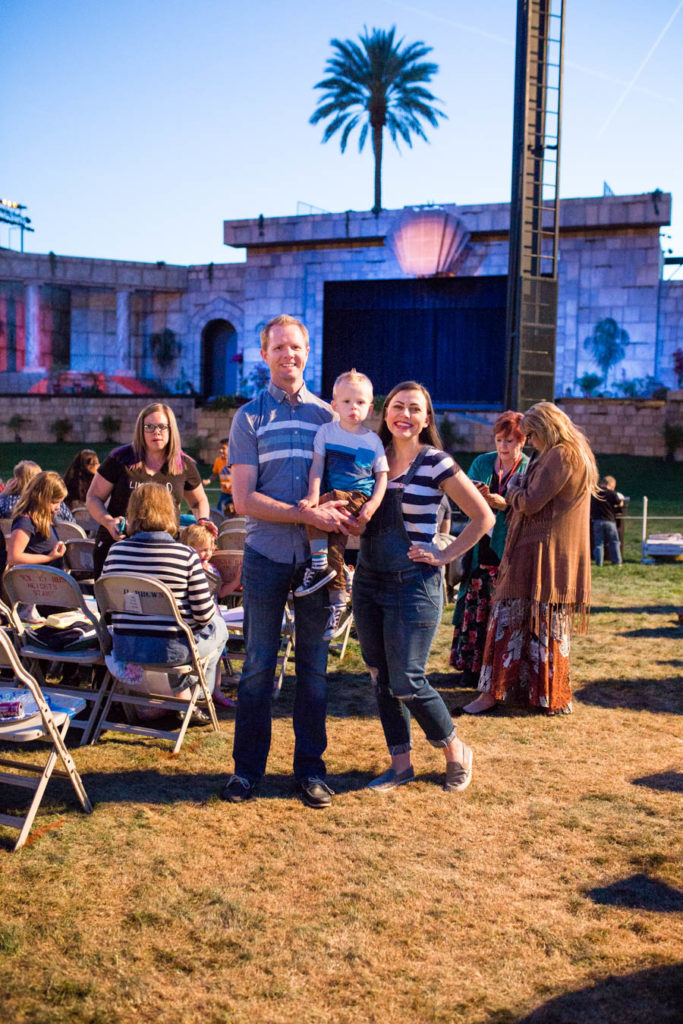 Easter Date Idea Information:
Date Info: 
Mesa Temple Easter Pageant
Price: Free
Location: Mesa, AZ- Runs 10 days before Easter annually
This is one of those dates we've only missed once in the eight years we've been together- it's just that good! It's a totally free Easter date idea that gets you prepped for a Christ-centered Easter.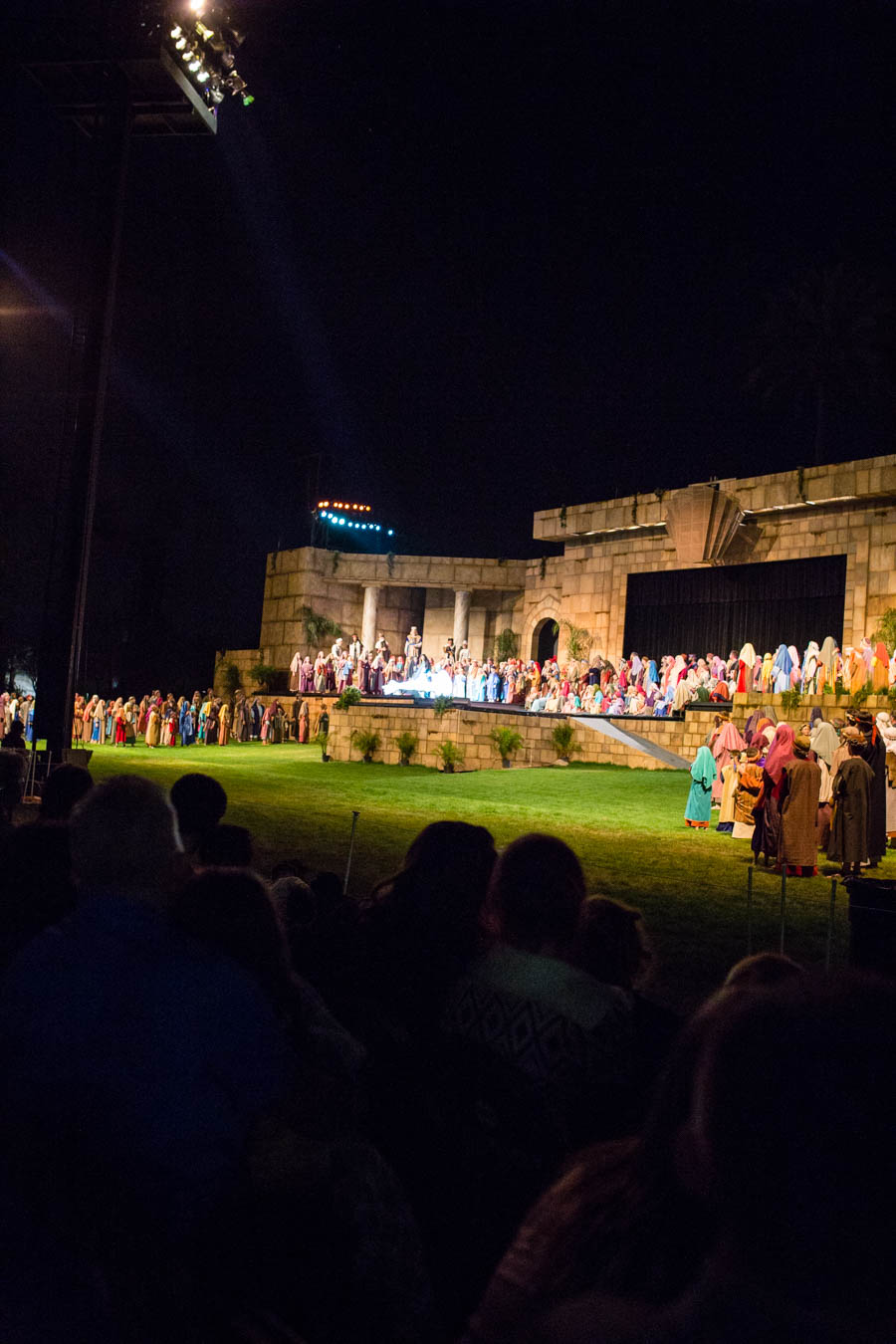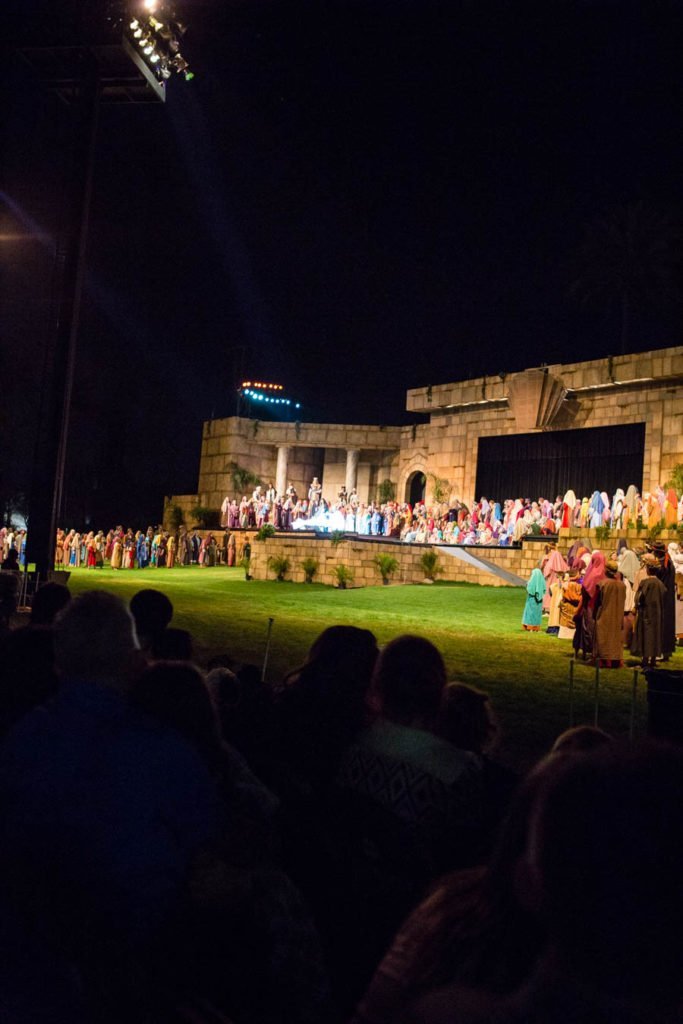 The Mesa LDS Temple Easter Pageant happens every year, but is rumored to take a break in 2019 for some construction projects. I'm confident it will be back the following year, and check the website link- it will give you all the info if the location is moved!
For those still hoping to go this year, it runs through March 31st with a break on Sunday and Monday. It starts at 8:00, but you'll want to get there early to make sure you get good seats. Even if you show up late it's still worthwhile to bring a blanket and enjoy the pageant on the grass.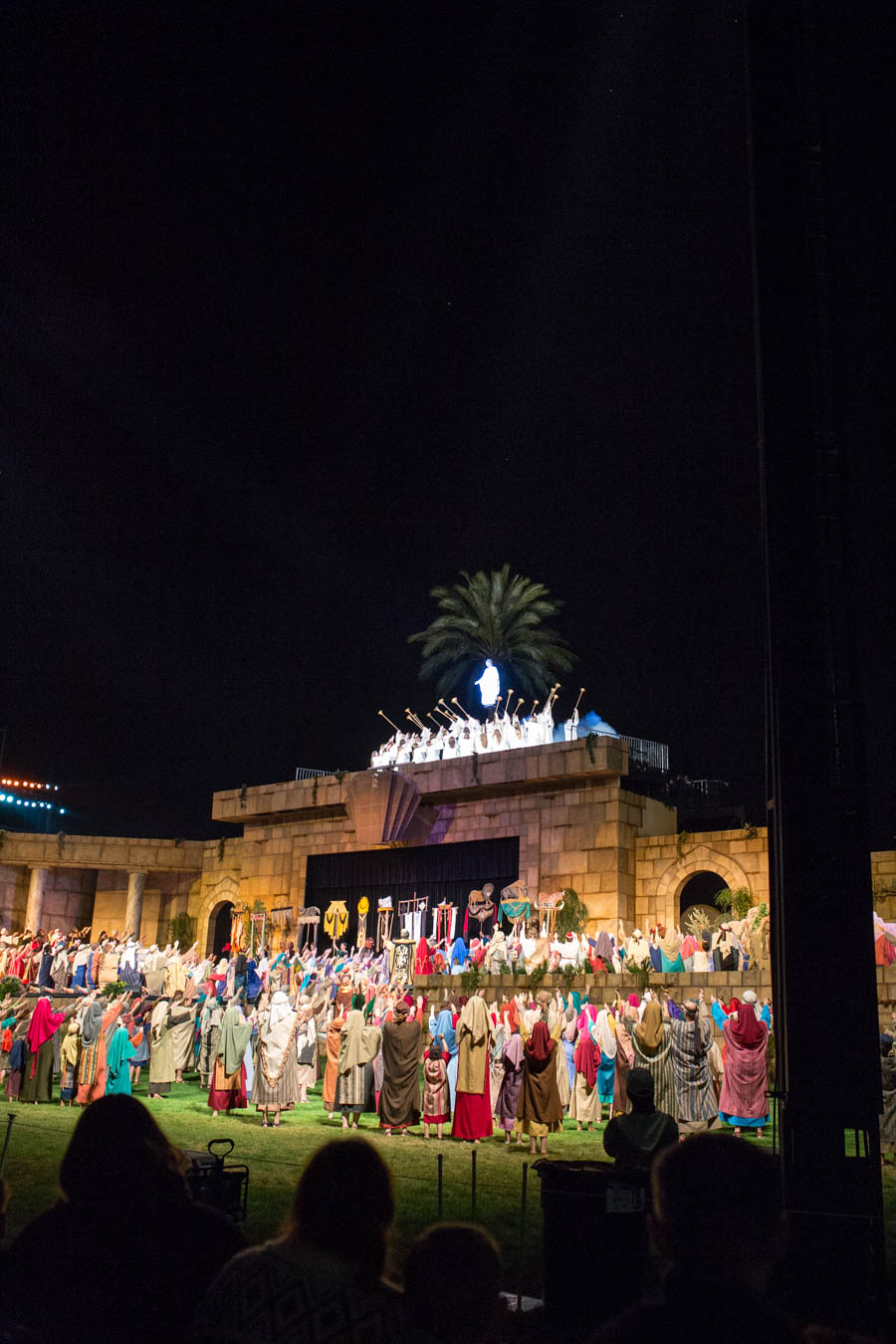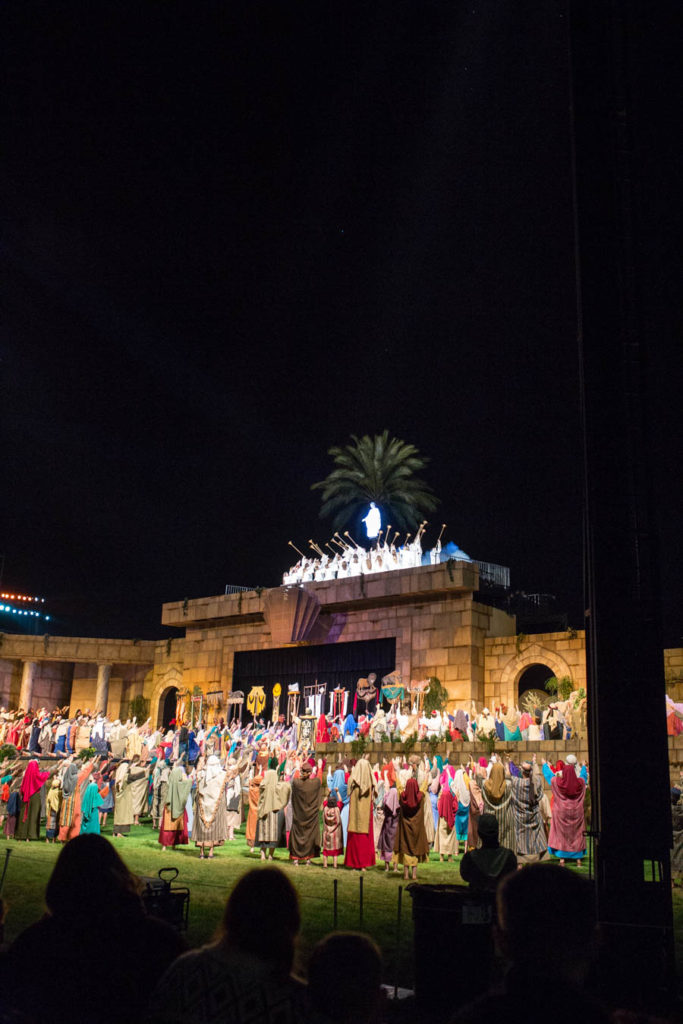 What the Easter Pageant Is:
It's a theater production that shares Bible stories of Christ's life, and the celebration of the resurrection: the very reason we celebrate Easter! It includes a recorded script, so you can hear it really well from anywhere on the grounds. There's also music and dancing, and not in a cheesy way. It's a spiritual reenactment that's tastefully done.
It's also meant to be open to everyone, regardless of your religion. For those who go in Mesa, you'll find every type of person attending this to celebrate Easter. It's a popular Easter date idea, or a popular Easter family activity in Mesa, Arizona.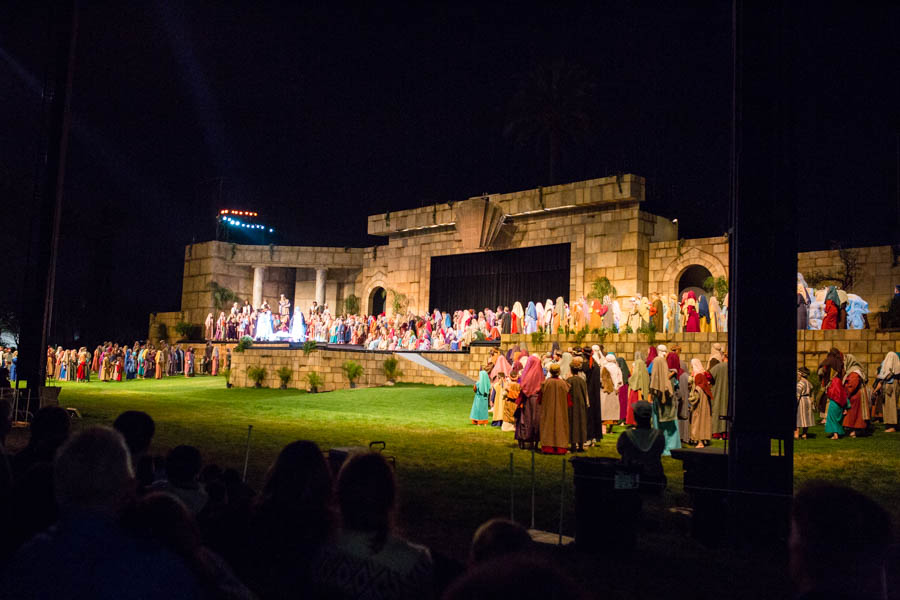 If you live outside of Arizona, this is something many churches do that is an excellent Easter activity for families and couples. Check with local churches and find Easter concerts, Easter pageants, and Easter services you can enjoy together.
We always start the Easter week off right with this Easter themed date, and we loved that this year we got to invite our son and take him as a toddler who could understand and enjoy so much of it for the first time. It's even more fun to pick up some pizza and enjoy a family picnic outside while we wait for the Mesa Easter Pageant to start.
We'll for sure be back, even if next year it doesn't happen at this location, we plan to forever make this a religious Easter family tradition!
Like this Easter date idea? You may love these Easter posts too:
Easter Pageant 2016
Get 365 Date Ideas!
We want to help you have the best date nights ever! Grab this FREE printable with 365 date ideas, a date for every day of the year so you never run out of ideas!