A small town date idea you'll love whether you live in a small town or a big city, this one is one to get on your calendar!

Finding a Small Town Date Idea
This summer we had a few chances to visit small cities and towns where our siblings and their families live. It's always fun for us to get out of the big city and see beautiful countryside where the sky is bluer and the stars shine brighter. I have found a newfound appreciation for small towns!
But even more than that, I've found a new appreciation for small-town dating too! I wrote a post about having a date night mentality sharing my realization that my mentality leads me to find fun date ideas almost everywhere we go. It was a great realization, where you live often has a lot to offer no matter how big or small!
So often we hear of people leaving their smaller town to head into the big city for date night. And I guess we could fall in that camp too: we live in the suburbs and often head into Phoenix for date night. It's kind of the standard! But this past weekend I found a new love of doing just the opposite.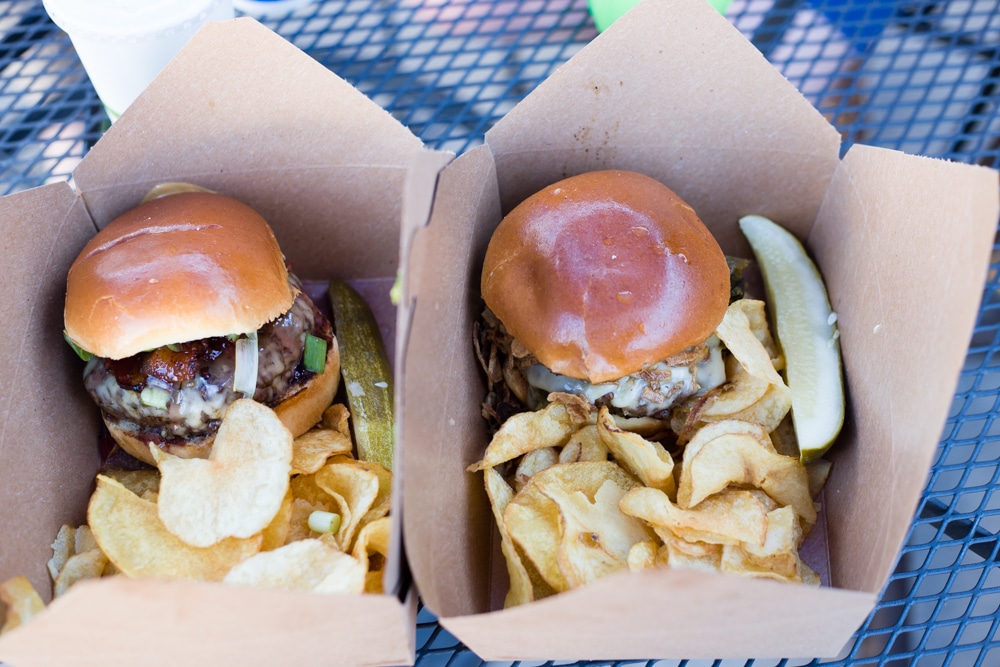 Small Town Date Night
Watch any sitcom that takes place in a small town, and you'll know there's at least one hangout spot the locals love. It can be a diner, a dive bar, or breakfast joint, or a steakhouse. It doesn't matter what, but there's somewhere the lead characters meet often. These stereotype sitcom locations exist for a reason, you'll find one in pretty much every small city or town.
As we took a weekend getaway to a cabin retreat this past month, we happened on one of these places that I think I could have spent the entire weekend at!
We ended up in Show Low, Arizona on our way out of town to stop for dinner. Normally we find a chain fast food place we can hurry in and out of. But this time we decided to turn to Google Maps and search nearby places. This is such a great resource, particularly in small towns! Locals and visitors are usually super honest on Google ratings, so we've learned to trust those when we're traveling through the U.S.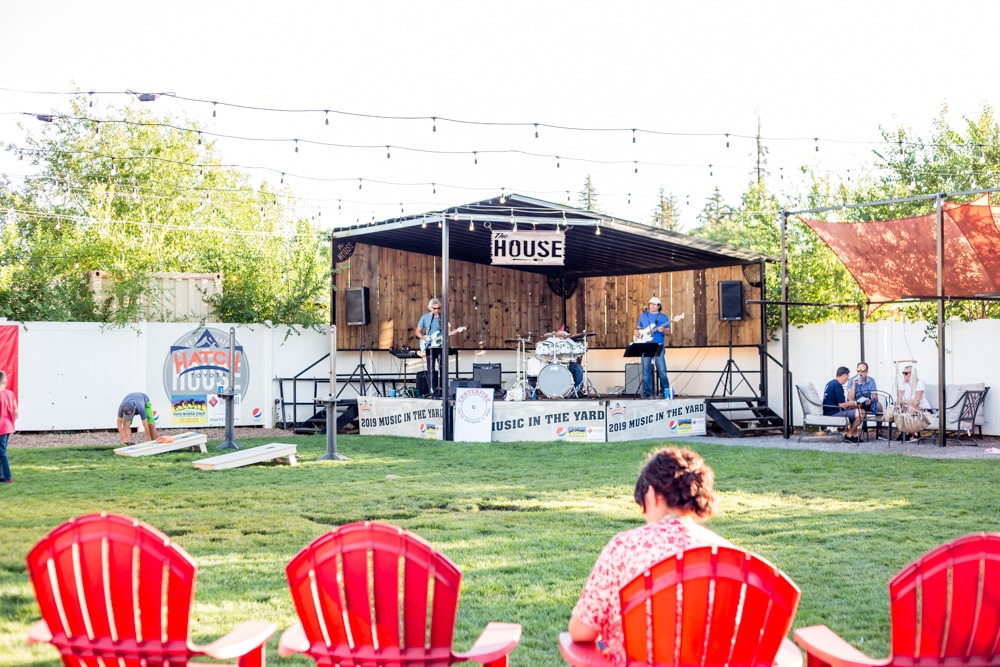 Small Town Date Night Spot
I was thrilled to see hundreds of rave reviews at a few locations. We decided a burger place with outdoor seating to stretch out in would be the best bet! I had no idea what a great date we were in for!
The House in Show Low, Arizona does have the amazing food we came for! There are creative burgers throughout the menu. I got a PB&J burger with peanut butter and jalapeno jelly. We watched many orders with a donut for a bun go by. But the house burger truly had our hearts.
Date Ideas in a Small Town
Outside of the food, there was so much to do and see! We watched a live band play. There was a wedding party celebrating after a rehearsal dinner in one corner having a great time! Also, homemade ice cream was sold in a small shop in the corner. People were laughing while playing corn hole games.
But best of all, there was people-watching galore. People were happy to enjoy a small town date night at their favorite place! Many elderly had left the house with the help of friends and loved ones to enjoy a Friday night. I loved watching families together. There were drinking buddies commiserating together. It honestly felt like a scene out of a sitcom!
So I've decided this accidental gem of a date needs to be a more regular thing in our lives. Instead of looking for the next big thing, it's time to head to smaller cities and towns. It's time to look for that popular small-town hangs. Look for a dinner or dive bar locals love. Experience a place people love bonding together and know each other's names.
Best of all, it's really time to soak up the evening with those small-town people and enjoy a different date idea than we normally look for!
For anyone who came to this post looking for multiple small town date ideas, we have your back with a few date night lists you can do anywhere!
Other Posts to Find Small Town Date Ideas:
4th of July: Small Town Parades
Now Discover Your Strengths: An Amazing Tool For Your Marriage and Fun At Home Date!
Ellen Eccles Theater: Mary Poppins Date Night
Get 365 Date Ideas!
We want to help you have the best date nights ever! Grab this FREE printable with 365 date ideas, a date for every day of the year so you never run out of ideas!