Amazon Prime Day Deals You Probably Missed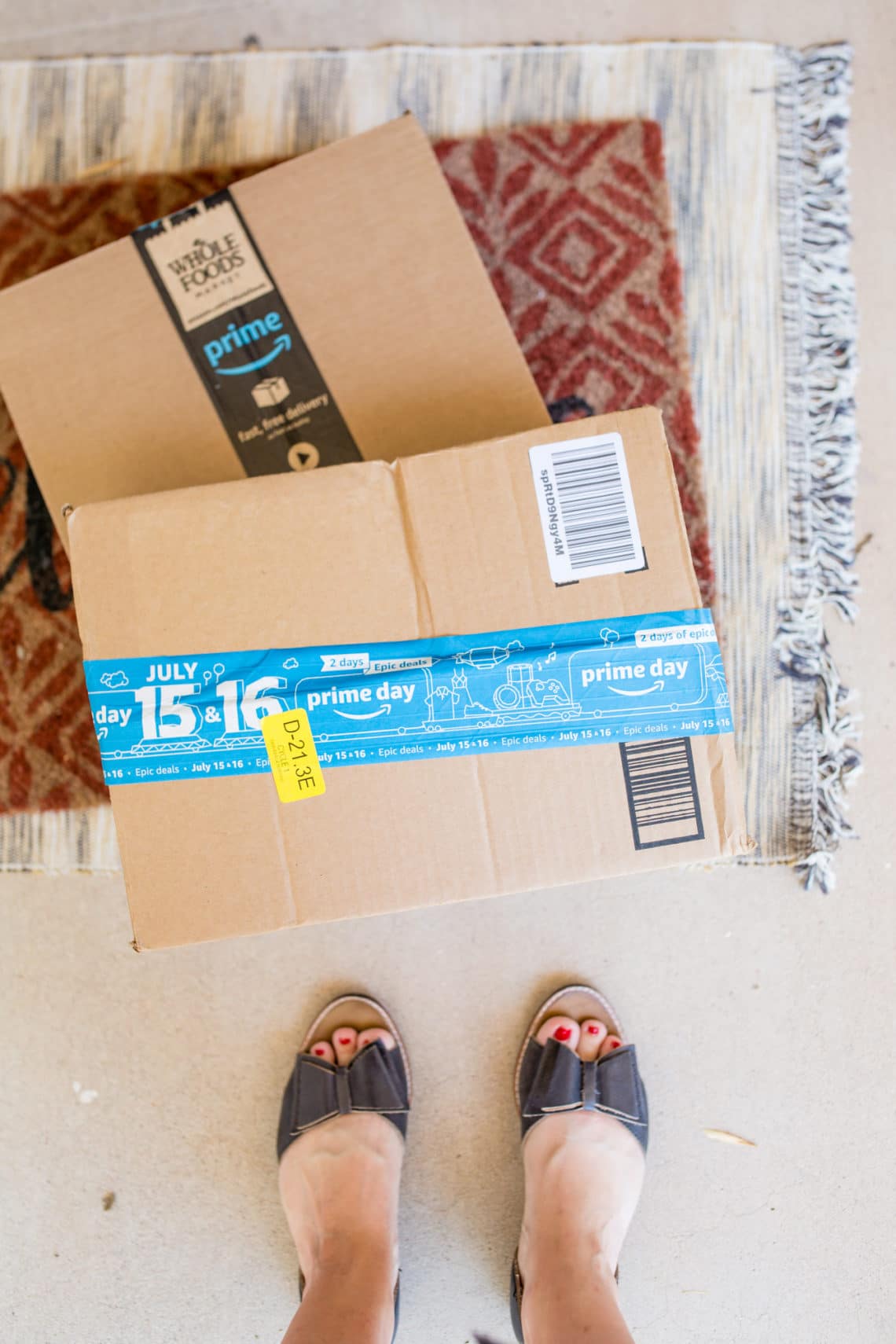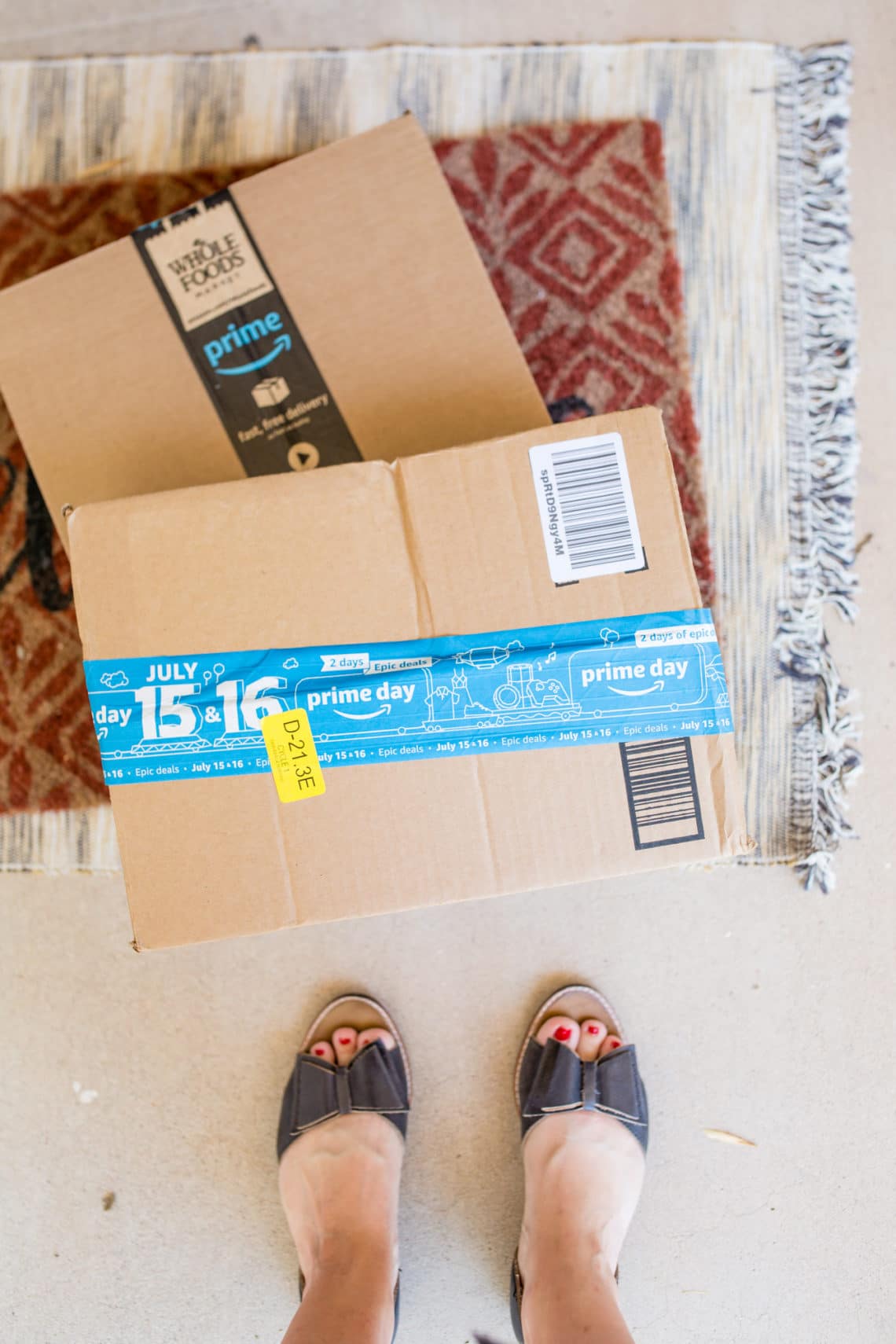 Yesterday was the launch of Amazon Prime Day, and oh we primed so hard! If you missed it, I shared the best Amazon Prime deals of 2019 yesterday.
It was fun to be online and read all the deals people were so excited about! I know many of you save up for that one or two big items all year. And many find Christmas gifts during this sale. It's truly the best sale of the year!
But I noticed there were some REALLY huge things that seemed to be glazed over by most people and deal publishers. I decided it was time to make a list of the Amazon Prime Deals You Probably Missed. In case you wanted to see some of the huge things that aren't as frequently publicized, here they are!
8 Amazon Prime Day Deals You Probably Missed
Brand Exclusive Launches (Like Our Favorite Pajamas!)
We LOVE Hannah Andersson in our home, they make THE BEST pajamas that are so high quality. We bought a pair for Halloween and Christmas, and they still look brand new nine months later. So this collaboration with Amazon is about the greatest thing! Amazon reached out and asked if we'd try a new kid product, and I can't even tell you how loud I screamed when I opened the package and realized it was a Hannah Andersson collaboration!
The Moon and Back includes best pajamas at about half the price, Oh yes, and there are baby clothes and necessities in the softest cotton and cutest prints too!

We loved our sample pair so much we've ordered more so our children can twin. They love it, we love the Moon and Back by Hannah Andersson so much. It just needed to happen!
Striped Jammies / Star Jammies / Baby Jammies

In addition, here are some other exclusive collaboration launches for

– Little Tykes launched a darling exclusive Cozy Coupe.
– Levi's jeans, name brand makeup, toys, and so many others! Find a full list of Prime Day product launches that are available at amazing prices, but only for a limited time.

Pebble Ice Maker
Hello, EVERYONE's favorite ice! The pebble ice maker is a favorite of most restaurants and all beverage connoisseurs.

These run about $5k to install at home, so this pebble ice maker that sits on the counter and just dropped a few hundred dollars to a super reasonable price! It's technically not on the deal list, but the drop makes it a deal that is leaving jaws dropped!
Book Deals!
With all the high ticket home appliances on sale, it's easy to overlook the little guys. But good news book lovers (and casual book consumers) there are tons of great book deals!
– First off, you can get 3 months of Kindle Unlimited totally free! Try it out, read all the things, and set an alarm to cancel before you get charged in case you don't want to keep paying. But you may, and it's a great way to test it!
– RARE COUPON: $5 off when you spend $20 on printed books. You can only use this one once, but you can stack it with book deal saving promos. I am all set for Christmas books for my kids and did it on the cheap!
PRIME DAY 2019 Book Promo Code: PrimeBook19
– Audible Deals: instead of $14.95 a month you can sign up for Audible for $4.95 for the first three months. I'm such a fan of Audible and this deal is killer! Audiobooks are something I can listen to during all my driving and menial chore time. As a busy mom, it's my favorite way to read these days.

Did I mention my toddler is addicted too? If you aren't interested, think about snagging three books for your kids or your next family road trip.
PS. We LOVE listening to them on our Fire HD Kid's Edition, which is also on crazy sale.
Vitamix Blenders
Jacob bought me one of these for Christmas six years ago, and it's honestly improved my diet and quality of life so much!

It can do so many things, but we've mainly used it for smoothies and smoothie bowls. The amount of fruit and veggies I've consumed has been amazing, and it blends anything like a dream!
Beds and Mattresses 
I know this is less sexy than many products…only it's a bed…that escalated quickly…let's just let me start this part over again.
It's not the most fun item to spend money on, which is why these deals are amazing! We just ordered this mattress, everyone just raves about!
But you can replace a twin in a kid's room, update your guest room, or change out yours for amazing deals right now. It's so worth looking at, you'll be shocked at the amazing deals!
Diapers and Household Goods
You'll need to buy these things anyway this year, so you might as well buy them on sale!
Gifts for the Holidays, Birthdays, Etc.
Be sure to check the lightning deals, they last all day today too! Plus, there have been so many great toys and kitchen items that would make perfect gifts.
And finally, make sure if there are any Amazon gadgets on your wishlist to snag them today. The deals are amazing, and so are the products!
Happy Prime Day Shopping Friends! May you find those last deals to help you prepare for the holiday, and intentionally purchase the right items you may need in your life!
Get 365 Date Ideas!
We want to help you have the best date nights ever! Grab this FREE printable with 365 date ideas, a date for every day of the year so you never run out of ideas!