How to make a DIY Dog Man Costume with easy instructions and a free template download for the perfect Dog Man costume!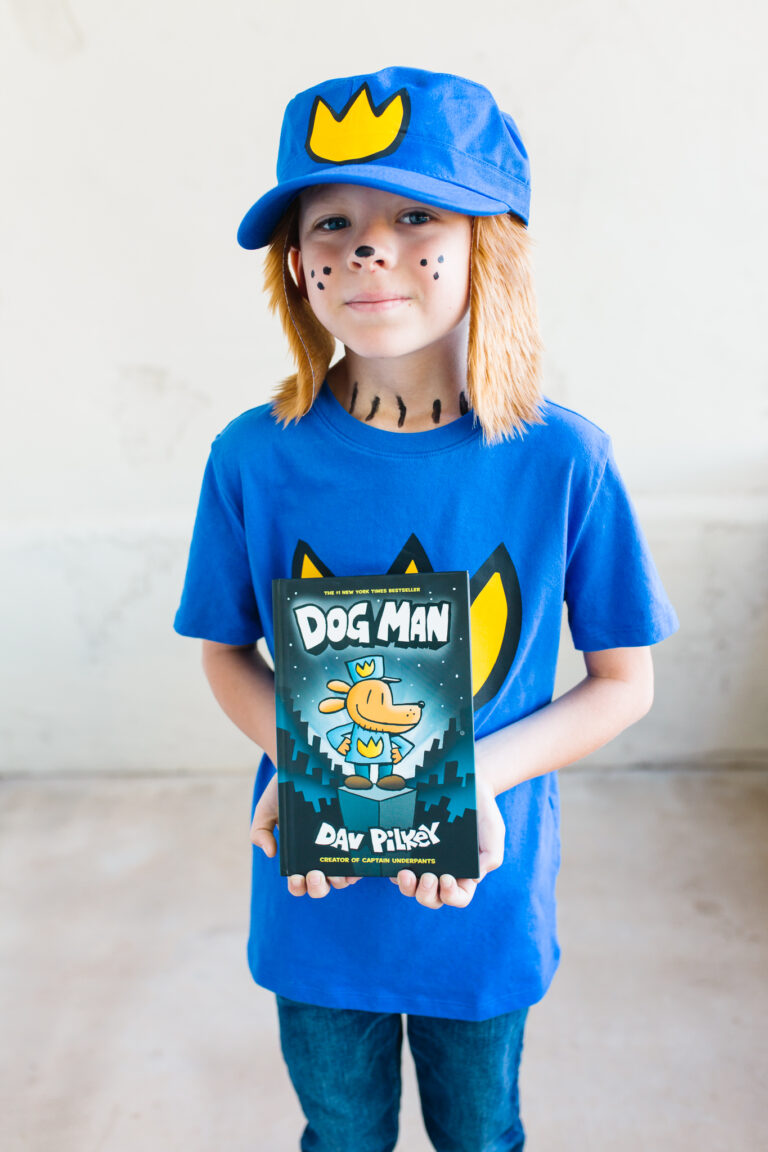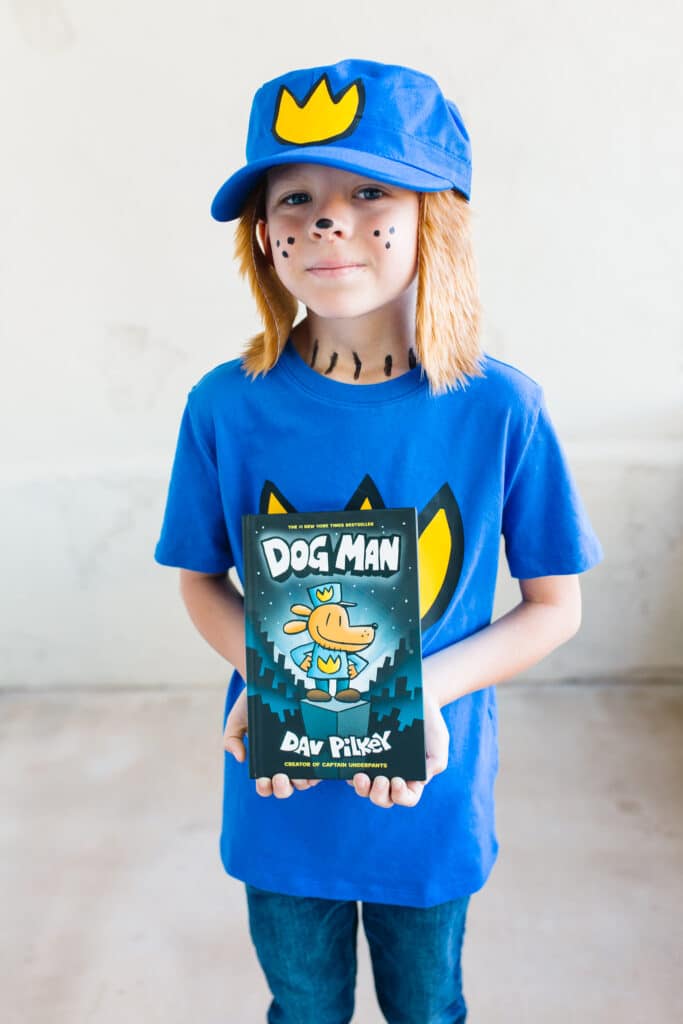 If you have a book character day coming up, a huge Dog Man fan looking for a Dog Man shirt, or you're looking for a Dog Man Halloween costume, this is a really easy costume to DIY! It takes minimal items and has a big impact!
This year our school threw us a curve ball when they announced the Halloween costume parade was changed to a book-character costume parade. I told my son he could easily wear his Luke Skywalker costume and carry one of his favorite books, a Jedi You Will Be. He smiled and told me he had big hopes and dreams to be Dog Man from the Dog Man book series.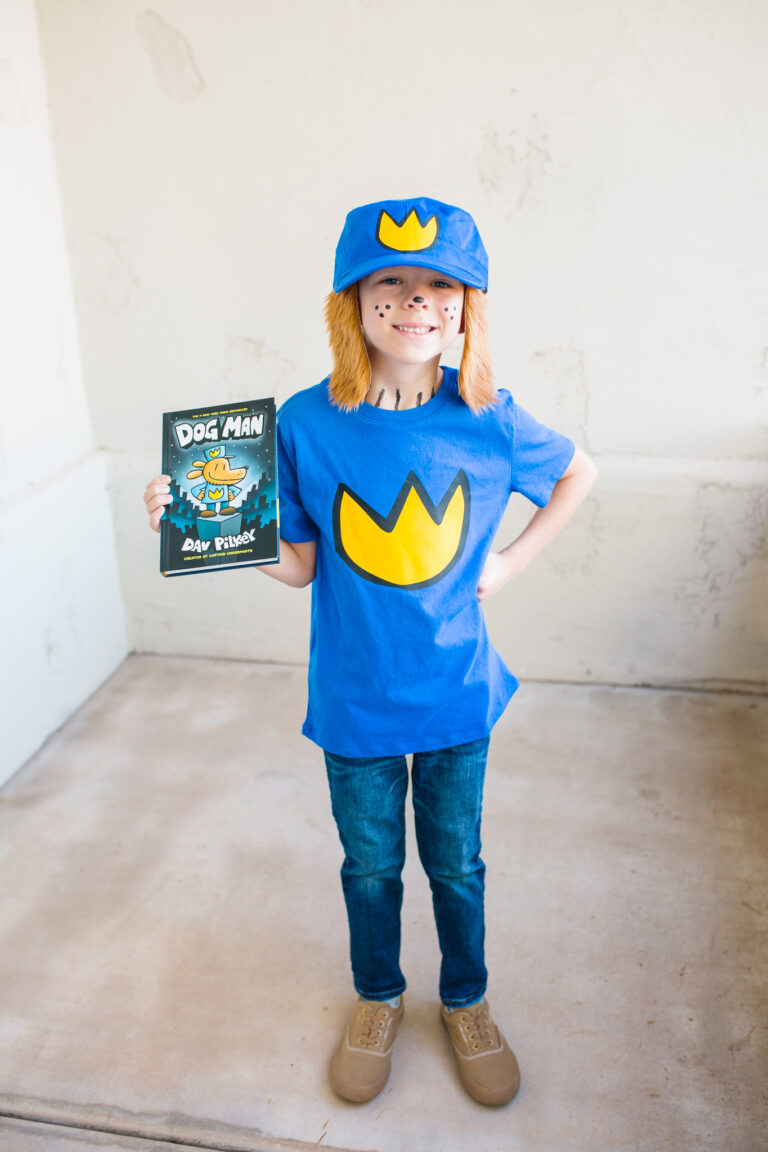 Creating A Dog Man Costume
With minimal time, I scrambled to figure out how to make a Dog Man costume. With a little help from my designer and my crafty friend who lives close by, we put together an easy and cute costume perfect for a Dog Man lover!
It makes a great Dog Man Halloween costume, but it's also perfect for book week in February and April when many schools do book parades and dress up like a book character day.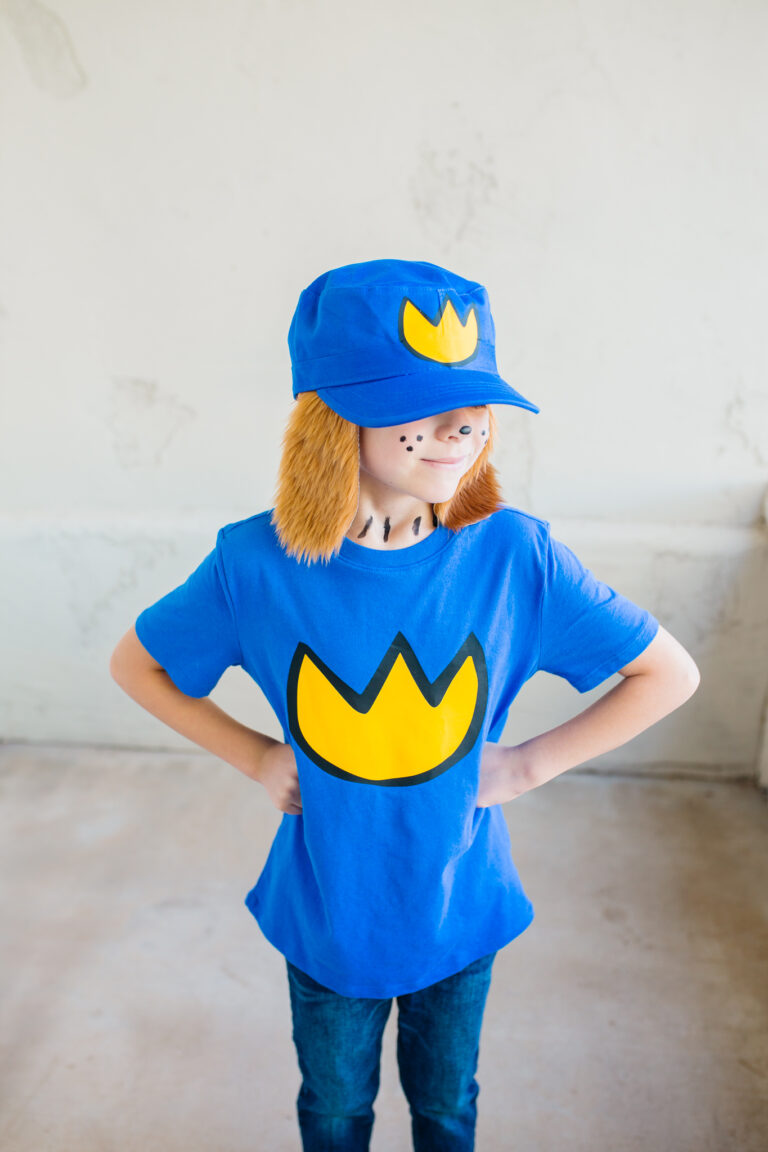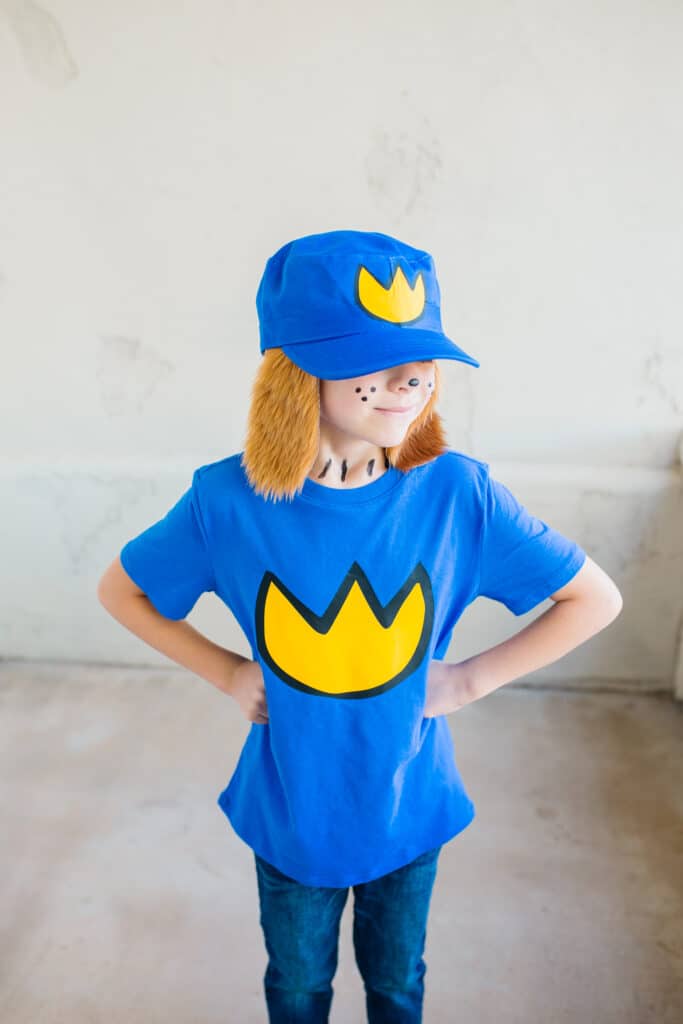 There are two ways to make this: one with a cutting machine and vinyl, and one with felt and fabric glue. The process is the same for both, so pick what works best for you, and let's make a Dog Man costume of your kid's dreams!
Dog Man Costume DIY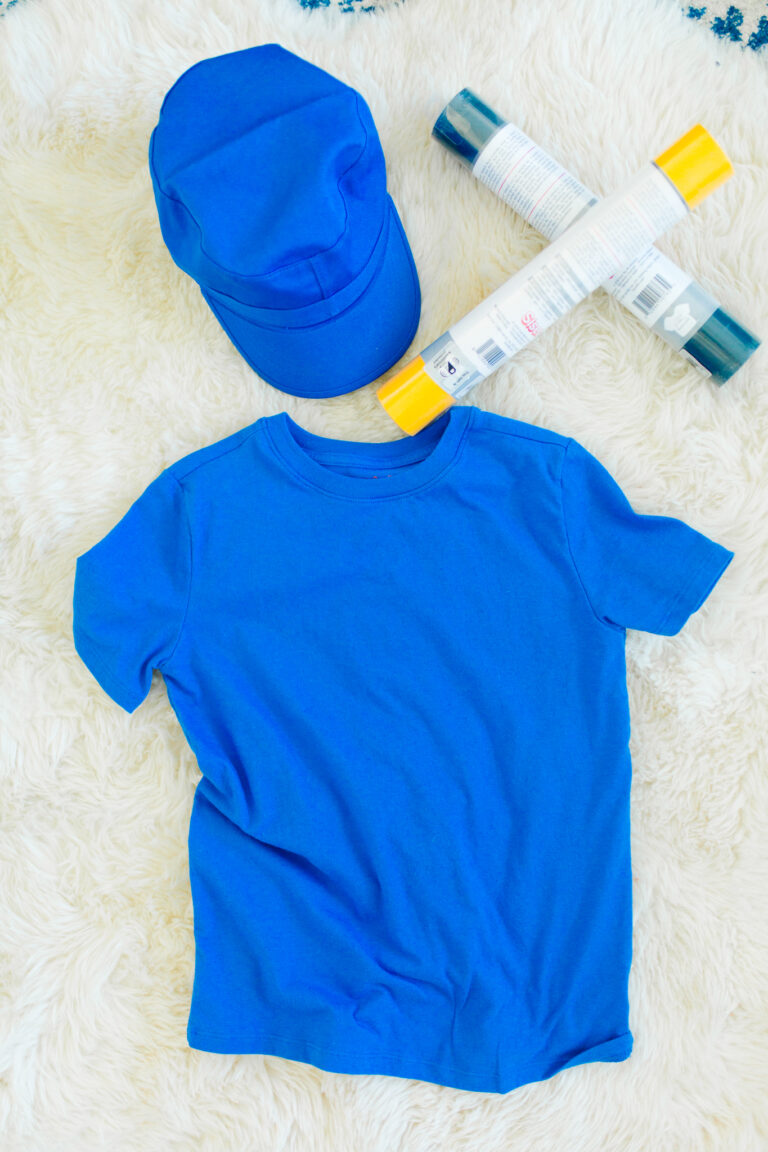 Supplies:
*Tip: Add these supplies to your cart online, apply all the special offers, and pick up in-store or curbside pickup for easy supply gathering!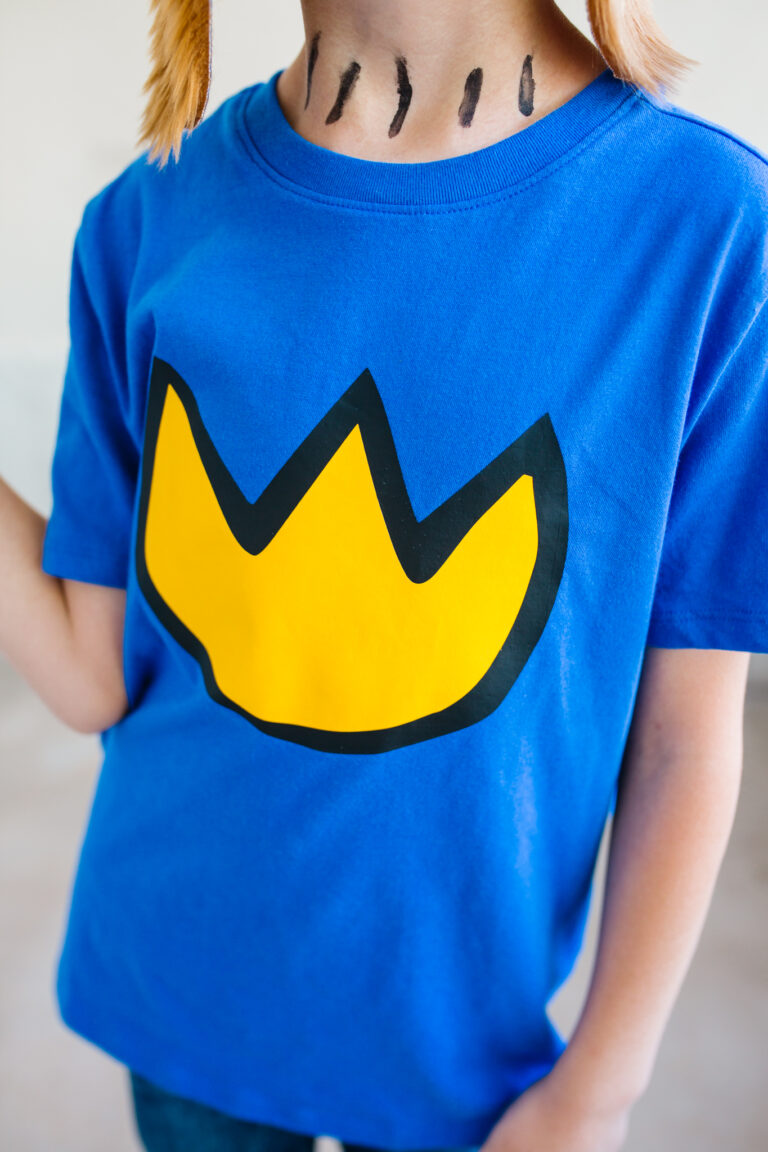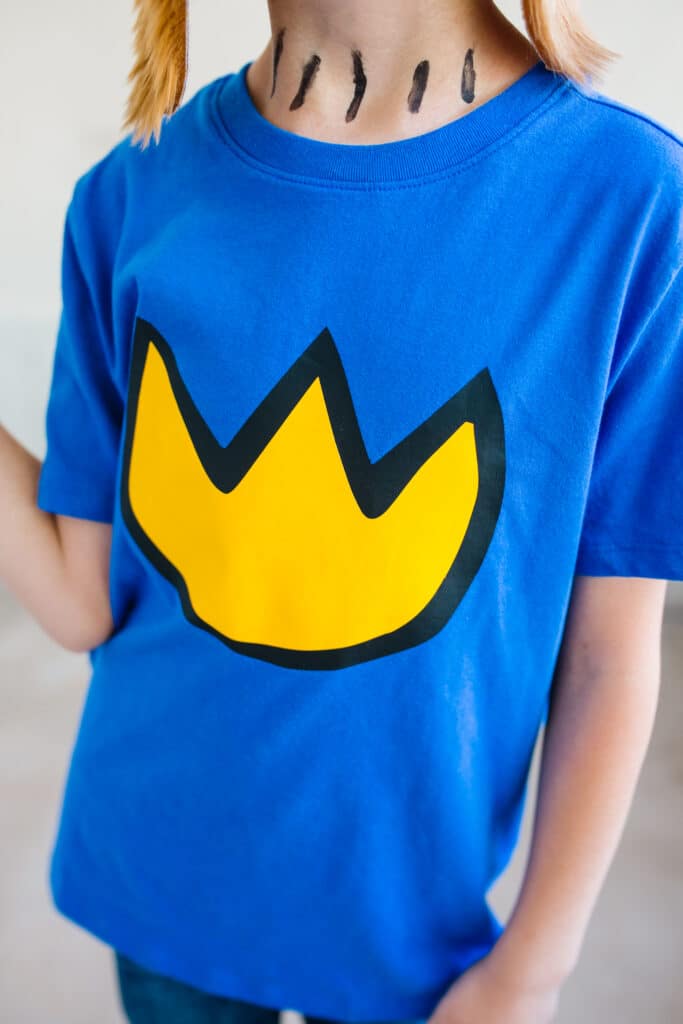 Dog Man Symbols Free Download
Use these files as a template to cut felt.
Dog Man Symbols SVG Cut Files FREE Download
Use this file with a cutting machine.
Instructions:
Download our Dog Man symbols printable. We did our best to have our designer mimic the police symbols on the shirt and the Dog Man hat. You can either grab the shapes to download and print if you don't have a cutting machine. OR, you can grab the Dog Man SVG files to cut the vinyl.
Make sure you've washed and pre-shrunk your shirt, particularly if you're working with vinyl.
Cut out the symbols on the felt or cut the shapes with your cutting machine.
If you're using felt, glue the pieces onto the shirt and hat. If you're using vinyl, iron them in place. You'll want to get a Sharpie and draw a black line around the edges of the felt for the two-color effect. But if that intimates you, it looks pretty great with just one color!
Dog Man is mostly a human figure with a Dog Man head. So to create the look of man's best friend also in human form, you'll need dog ears. You'll want to either buy a dog ears headband or dog wigs to cover your head. We opted to go easy and attach some ears to the hat.
For the dog ears we bought a small piece of furry fabric and cut the ear shape. A simple safety pin will keep them in place to cover the costume wearer's ears. It's an easy idea that totally does the trick!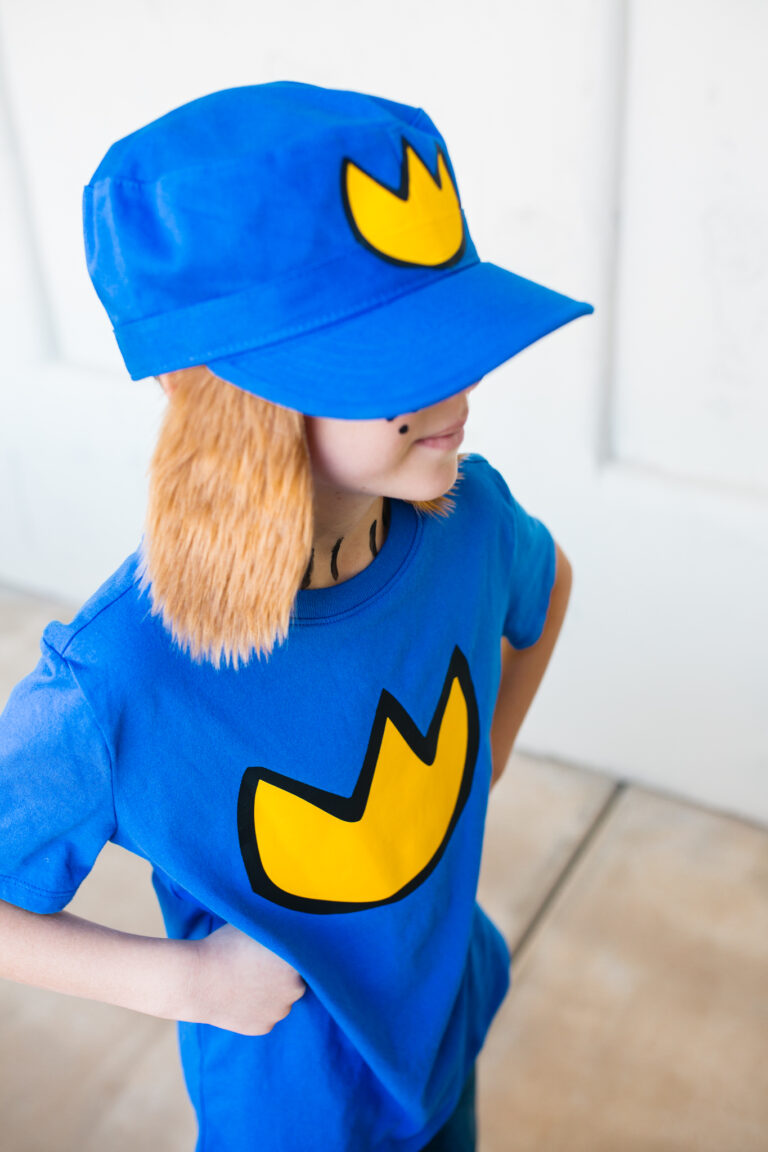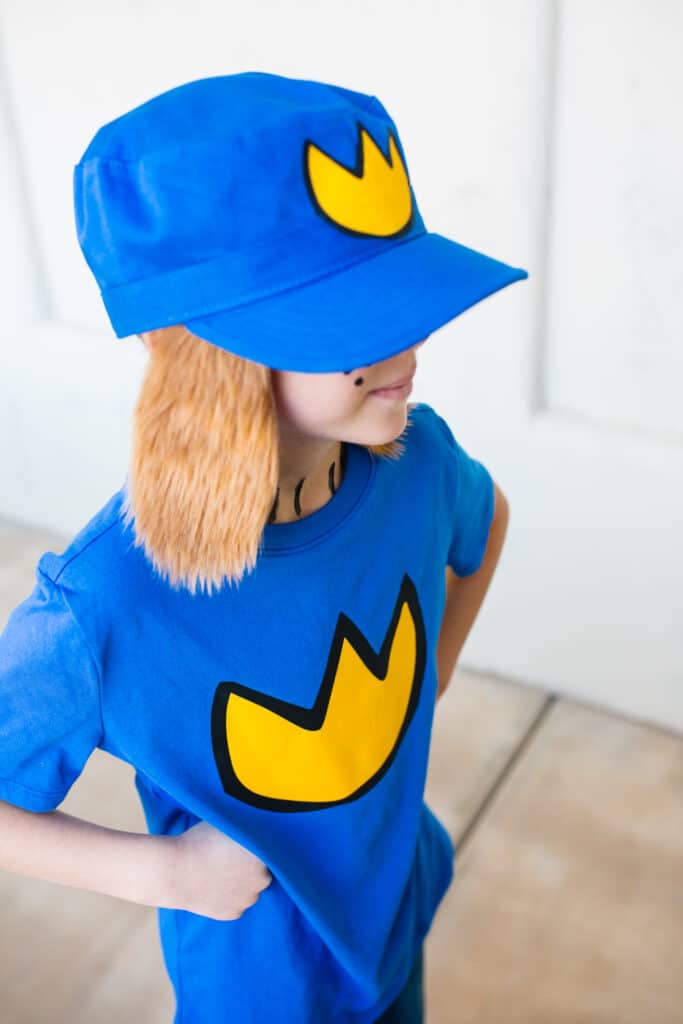 Complete the Look
Add some jeans or blue pants to complete the look. We also grabbed a little black paint and drew on a nose, the three small spots, and the lines on the neck in place of the collar. It completed his look perfectly!
I'm pleased to report he was a huge celebrity at the school parade! All the kids from the older grades cheered him on and made him feel like a total rockstar!
Yield: 1 Costume
Dog Man Costume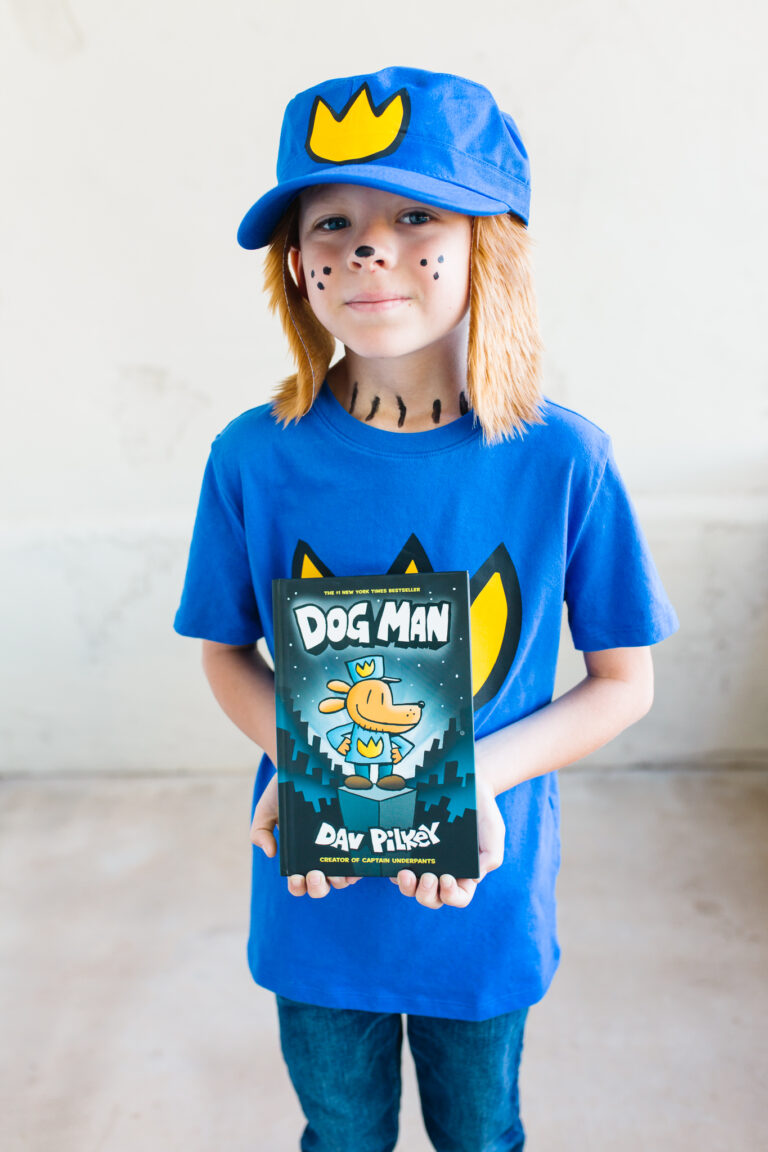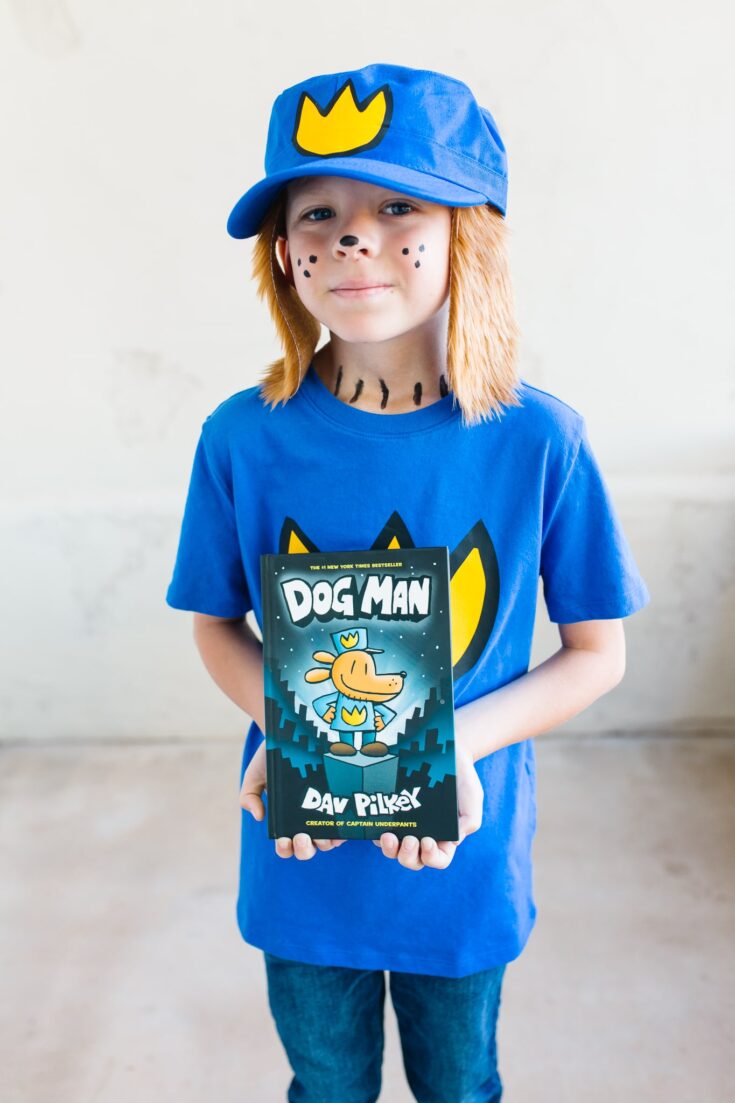 Make Dav Pilkey proud and make your own DIY Dog Man costume!
Tools
Good pair of scissors to cut felt
Instructions
Prewash your royal blue shirt.
Download our Dog Man symbols printable.
Cut out the symbols on the felt or use the SVG file and cut using a cutting machine to cut iron-on vinyl.
If you're using felt, glue the pieces onto the shirt and hat. If you're using vinyl, iron them in place.
Cut out dog ears and attach them to the hat using safety pins or fabric glue.
Like this costume idea? Be sure to check out these posts too:
Guardians of the Galaxy Costume
Mommy and Me Halloween Costume Ideas
Get 365 Date Ideas!
We want to help you have the best date nights ever! Grab this FREE printable with 365 date ideas, a date for every day of the year so you never run out of ideas!