Nordstrom Anniversary Sale for Cheapskates
The best Nordstrom Anniversary deals for cheapskates who love nice things from the Nordstrom Anniversary Sale. Here are the best buys under $50 that are high-quality items!
I've had such good feedback sharing my favorite deals of the week as we prepare for the holiday season. This one is for the ladies (and males who love to buy for ladies)! I know a lot of people make the Nordstrom Anniversary Sale a sporting event. I love it, but I always keep my head above water and budget in check and know particularly this year, it's a strange economic climate.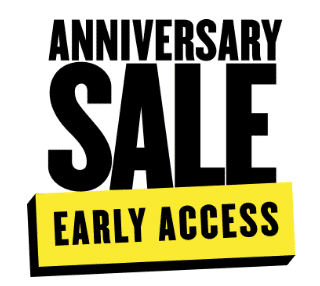 With that said, there are a couple of things I make sure to buy each year because you can't beat the prices for the quality. These are basic investment pieces, and without the sale, I likely would skip out for myself.
I mean when was the last time you bought a bra? Or a pair of pants you could wear daily and look and feel great in?
I love grabbing the pants I'll rock on a billion date nights, and the mom pieces I'll wear almost every day. So this week I'm skipping Amazon deals, and sharing a few fashion deals for ladies that I think are totally worth it and will be personally buying.
Nordstrom Anniversary Sale
Get a New Bra (While the Most Comfortable Brand is Almost Half Off)!
I was professionally fit for a bra at Nordstrom years ago and they recommended the Natori brand. I have never gone back! These run around $80 which is steep, but if you wear it every other day for years, it's so worth it! So when the Nordstrom anniversary bra sale hits and they are half off, it's a great time to buy!
I'd recommend ordering your size online before they sell out, and then taking it in-store to double-check the fit once the sale ends. There will be fewer people and they can verify you got the right size and fit, and will exchange or let you return for free if you didn't!
I love this Natori Bra so much that I buy two every year!
But this cut works well for smaller cup sizes, and is surprisingly comfortable and cute and a few dollars less!
Comfy High-Quality Pants
I wrote a practical guide to the Nordstrom Anniversary Sale two years ago sharing how I found Wit & Wisdom jeans shopping the Nordstrom Anniversary Sale for the first time. I was in the throw of infertility treatments and one hormone therapy caused me to gain 10 lbs in one week. It was insane! None of my jeans fit and my husband suggested we go drop some cash on some jeans to cheer me up.
I'm also swapping out my skinny jeans for straight leg, a pair of bootcut jeans, and wide leg cuts, and I am loving all the new Wit & Wisdom styles, while they stay true to the classic skinny everyone fell in love with!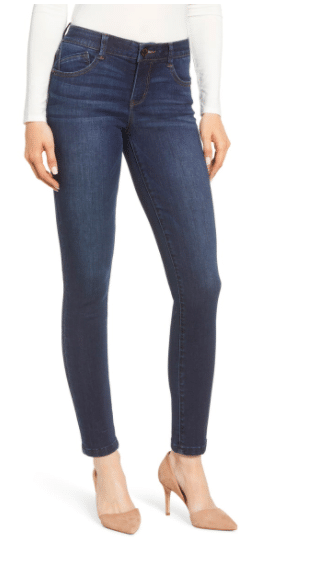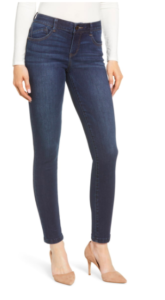 I found the stretchy, comfy, yet hold-their shape of the Absolution make of Wit & Wisdom brand for less than $50 a pair and bought two. They have been my favorite postpartum jeans, my favorite mom jeans, and most grabbed brand for years.
$49.99 instead of $78 is a great deal, and the waistband insert gives you the perk of comfy maternity jeans with the fit of regular. I promise you'll love this brand and you'll love that you get to size down a full size too!
I bought these two years ago, and they still look brand new! If you're a mom, a legging or comfort lover, these are worth every penny! Plus they added pockets, it's almost like they knew how much moms need pockets!
They aren't see-through, thick, and hold shape so well with some high-waisted control. Seriously, it's an investment I promise you'll use and love for years and be glad you spend a little cash on while they were on a great sale!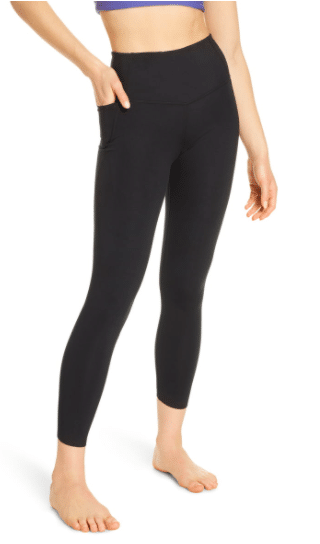 If you're over leggings, joggers will be your new best friend! Zelle has such a great reputation, amazing reviews, and tons of stretch! Size down if you're in between sizes on these.
Shoes
I also think it's a great time to stock up on shoes. It's hard to beat the sale prices if you're in the market! But as a practical gal, I usually share a few practical favorites and those splurge shoes that are really worth the price!
White sneakers are trending right now in a big way! I mean they're always a classic, but this is the current casual IT shoe that's a must-have. This pair is from one of the most comfortable shoe brands, and has rave reviews!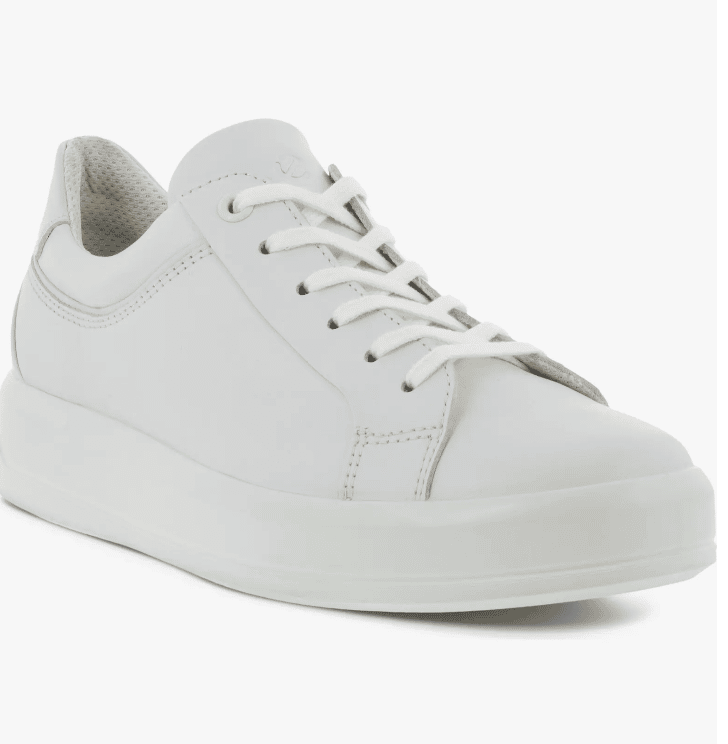 A great Chelsea Boot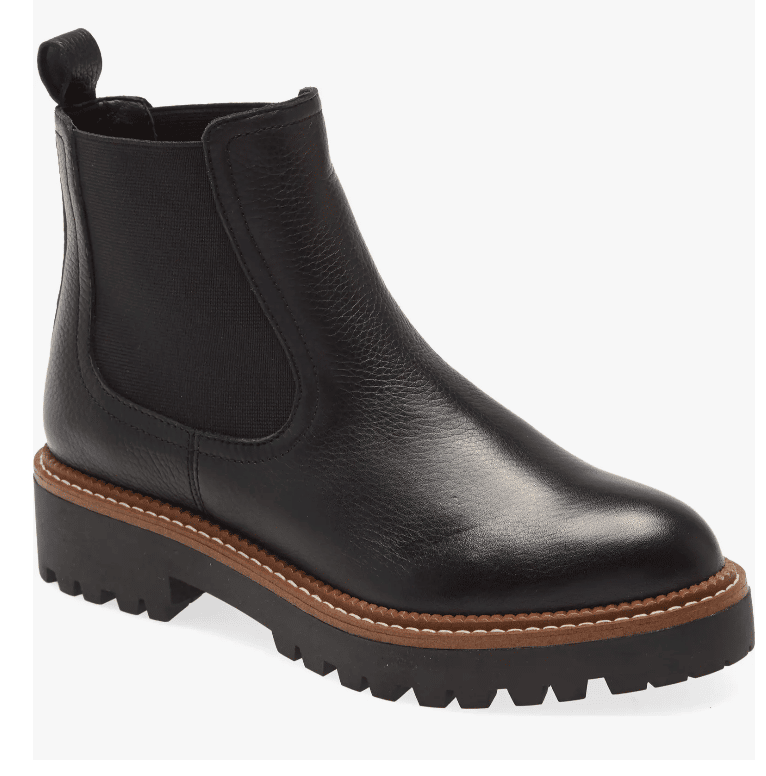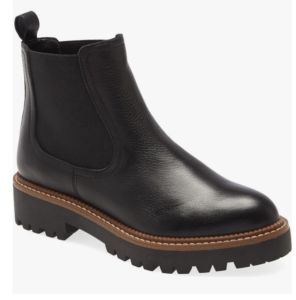 Because these are sales on the season we're about to head into, it's a great time to get a pair of boots! These Chelsea boots are so universal and easy to wear with all the new cuts of jeans. Plus they'll keep your feet warm and dry all fall and winter long!
Like this post? You may like these posts too;
$20 Gift Ideas: $20-$30 Gifts You'll Love and Use
The Best Jeans For Women that Changed Me From a Blue Jean Hater to a Blue Jean Lover- and All on Sale!
Get 365 Date Ideas!
We want to help you have the best date nights ever! Grab this FREE printable with 365 date ideas, a date for every day of the year so you never run out of ideas!