20 Dates in 2020 Challenge
Ready for a New Year's Resolution that will add more fun and meaning to your relationship? Join us for the 20 Dates in 2020 challenge! We have a free printable template and all the date ideas to help you make this year super fun!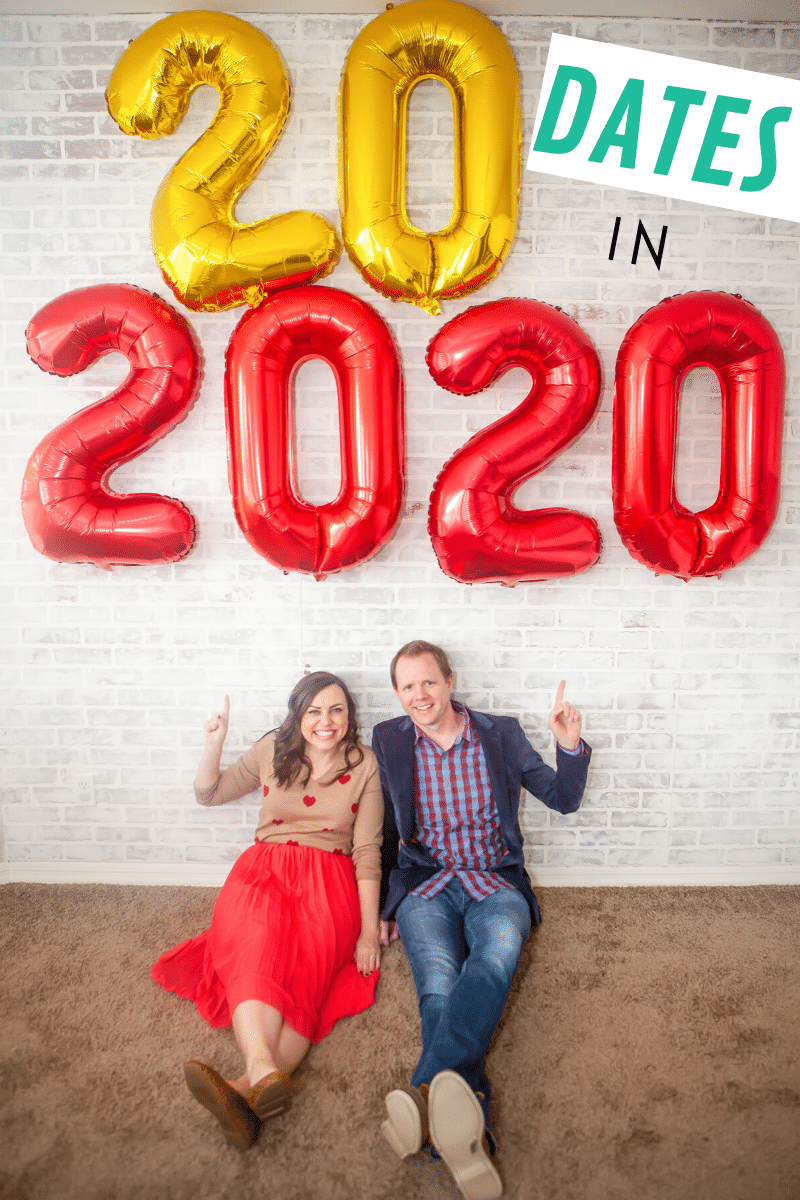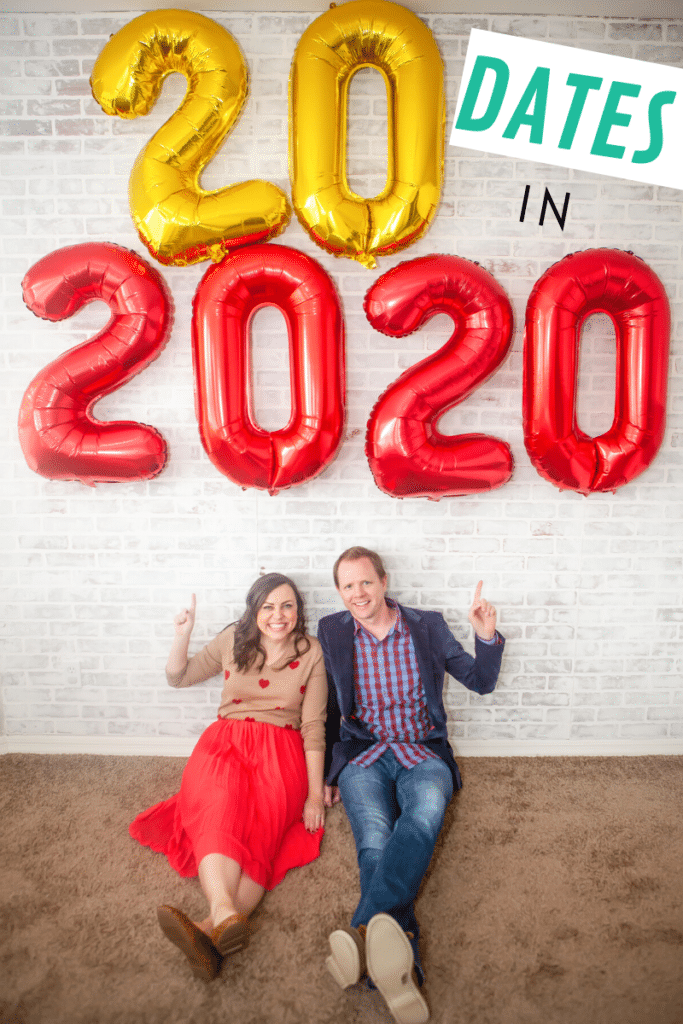 I am so excited for the New Year, it's always a great time to think of how I can better my life and make improvements. But as I've aged, it's become less of just let's make productivity goals and more about how do I cultivate a life I want to live? I've learned to add in fun goals, creative goals, vacation goals, and goals that make me happier.
The ultimate, for me, is when I can combine a truly meaningful goal with something that's fun and happy too! That's why I will forever be a fan of setting goals to make date night happen!
Related: 10 Reasons Your Relationship Needs Regular Date Nights
The more I meet other married couples and readers, the more I hear of the desire to make more date nights happen, and the struggle to do just that. We've been there too, I know how hard it is to find a great babysitter, get your budget in order, and make date night happen when you've been out of the habit.
But we've also seen the joys that come from overcoming the barriers and the joy in our marriage as we've made regular date nights a priority! It's become our mission to help other couples find their next date night idea and get out and create memories together!
2020 is going to be a year you'll likely see a lot of 20 in 2020, and what better goal is there than joining us in the 20 date nights in 2020 challenge!
20 Dates in 2020 Challenge
What is it?
A challenge to go on 20 dates this year! You choose what type, what budget, and what dates and times work best for you. But make sure at least 20 date nights happen in 2020.
How often is that?
I'm going to tell you to think about this as a date every other week, with a lot of buffer room for crazy busy months. Like May and December get so busy with end-of-the-year school commitments and the holiday season. We're fans of a weekly date no matter what (hey that's how this site started!), but we know sometimes it's harder to make date night happen in seasons of life.
If you plan to go out twice a month and leave buffer room for emergencies or busy seasons, you'll still make the goal! Plus why not aim to be over-achievers and go out 26 weeks and truly hit that every-other-week mark? And if you make all 52 weeks happen, we'll send all the digital high-fives in the world!
How do we join?
Just make the commitment! We'd love to have you share your dates over on Instagram using the hashtag #20datesin2020 so we can follow along! You can also email us any time to share a date: we live for those! Snap a picture, and start to collect the memories of 20 dates this year.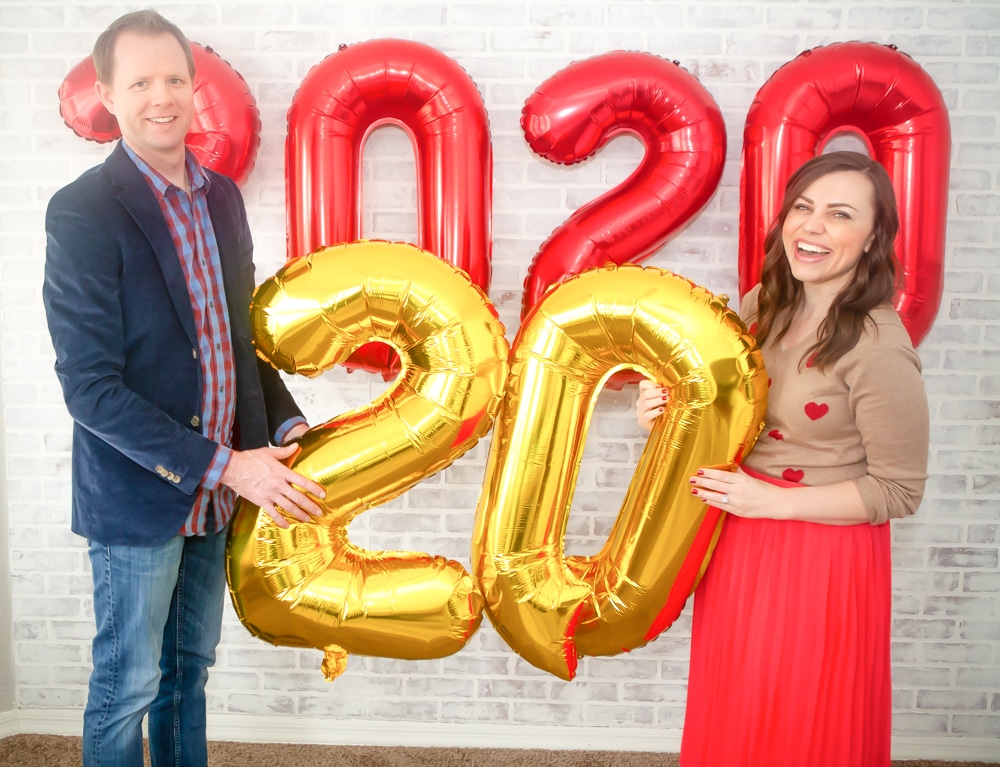 How do we get started?
I'd recommend including this as part of your New Year's Resolutions this week. Make sure you and your partner are both on board. From there, choose the night and times that work best for you. Get a standing babysitter if you need one. Decide who is planning each date, or look at one of our thousands of ideas form the date night ideas dropdown, and plan a bunch together. I'd also recommend our 365 dates to do this year printable at the bottom of the page.
Make sure you get excited, you get it on the calendar, and you get going right away!
Any tips for success?
We spent 12 weeks leading up to Christmas sharing Year of Dates content to help you plan the gift of date night. Similarly, we'll be sharing posts in the coming weeks, and at least one each month to help you with this project. From date ideas, planning resources, budgeting, etc. Basically it's our same date night content, but aimed at helping you plan and stay inspired to make date night happen this year!
Of course, we want to help you get started planning, and also get started writing down your date night list. That's why we're here to hook you up with a free 20 dates in 2020 printable set! They are sleek, modern designs pages you can print on a black and white printer at home.
We're so excited to make this project a little more social this year, and we can't wait to see your date nights! Be sure to tag us @fridaywereinlove and use the hashtag #20datesin2020 so we can follow along and share your date nights too!
Need some ideas to get you started on your 20 dates in 2020 resolution? Check out these posts:
365 Fun Date Ideas to Do This Year
Year of Dates Gift Budgeting Tips: Date Night Budget
Get 365 Date Ideas!
We want to help you have the best date nights ever! Grab this FREE printable with 365 date ideas, a date for every day of the year so you never run out of ideas!