Movies to Watch Before Disneyland
Enjoy your next Disneyland trip even more by brushing up on the must-see Disney movies to watch before Disneyland.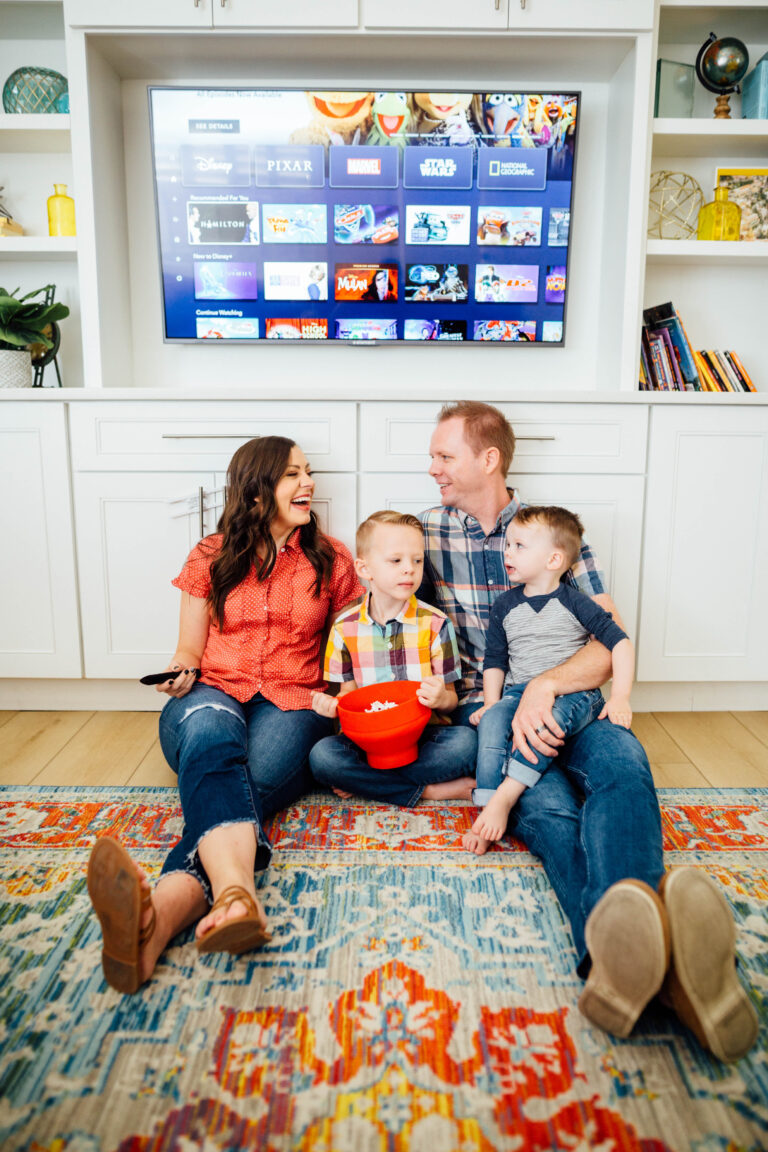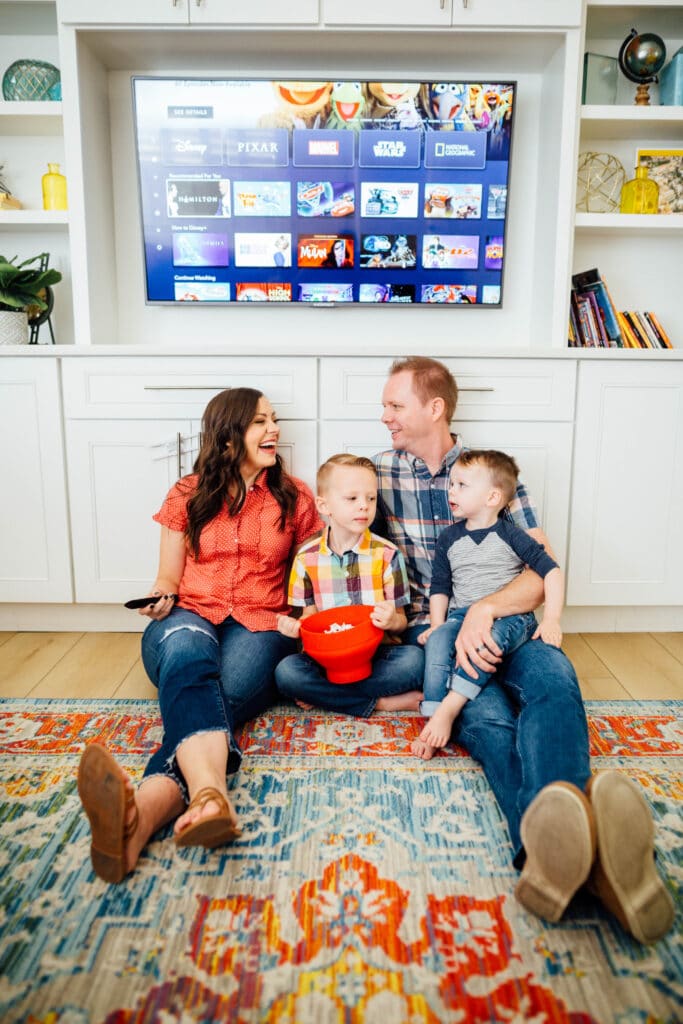 Prepping for a Disneyland Trip
Don't go to Disneyland without watching this list of 5 must-see Disney movies to watch before Disneyland, and 35 great-to-see Disney movies to help you appreciate your Disneyland experience even more! 

*Also, if you're looking to book a Disneyland trip, be sure to check out our favorite place to get Disneyland discount tickets, Disneyland hotel deals, and Disneyland package deals to save so much money before you go! Here's our full Getaway Today review and personal experience with them
We personally use them for our Disney trips, and can't say enough about their help and support, and deals! $200 locks in their current sale, and you can do their layaway plan that you just have to pay off two weeks before your trip. 
Plus, use Getaway Today Promo Code: FRIDAYLOVE to save an extra $10 off your package! *
And be sure to check out our guide to
hotels within walking distance of Disneyland
with a bunch of deals to help you save money!
Helping Kids Appreciate the Magic 
We took our oldest to Disneyland when he was only two, and I wasn't sure if he was too young to enjoy it. He's Lightning McQueen's biggest fan, and Mickey is a close second, but I wondered if it would connect. Spoiler alert, it was the actual best parenting experience of my life complete with unexpected happy tears watching him light up at characters he knew. He thought they were real, and I realized how much fun it was for him to appreciate the magic and details of Disneyland. 

Consequently, we're big advocates of taking kids to experience Disneyland magic, even when they're little! Check out our Disneyland with toddlers guide if you have a toddler or preschooler! 

Disney Movie Family Movie Night
Although you can enjoy a Disney trip without being a massive Disney character fan, we've found the more you and your kids know about Disney characters, the more magical and fun the experience is!

That's why I set out a goal to spend our family movie night tradition watching as many Disney movies as possible to help our kids prepare for and love our special Disneyland trips even more! 
And guess what, it's worked! They love their favorite characters, even more, when they see them or their rides at Disneyland. More rides are feeling more magical with each trip. And best of all, I feel like we're really getting our bang for our buck with kids who appreciate the experience and expense it is to taking kids to Disneyland. 
So if you have a trip planned, officially or just "sometime while they're still kids", I can't recommend starting a Disney family movie night tradition, and making your way through this list of must-see Disney movies to watch before you go to Disneyland! 

Must-See Disney Movies to Watch Before You Go to Disneyland
If you only have time for a few movies (or need movies to watch on the car ride/plane), here are the top five must-watch movies to prepare for a Disneyland trip. 
Anything Mickey Mouse

The main character deserves a viewing and review of who he is! Any Mickey Mouse and Minnie Mouse movie or show will do. Mickey Mouse Clubhouse is an excellent choice, and Fantasia is too!
Where You'll See Elements of It: Let me say there are few places you won't see the most famous mouse in the world! There are hidden Mickeys, Mickey-themed treats, he's in the parades, you can meet Minnie and Mickey characters, and there's Mickey merch galore! But you'll particularly love the Fantasmic show if you love Mickey and you've seen at least part of Fantasia.



Sleeping Beauty

Where you'll see elements of it: The castle is Sleep Beauty's castle! You can tour the castle, take all the quintessential photos, and appreciate the dragon in the Fantasmic show thanks to the movie.



Cars

Where you'll see elements of it: Cars Land is patterned after the first movie! You'll literally step into the movie for about 1/8th of your day at California Adventure. Get to know the characters and the town of Radiator Springs to really enjoy it! It will make Radiator Springs Racers (one of the most popular rides), Mater's Junkyard Jamboree ride, and Luigi's Rollickin' Roadsters all the more fun! Oh, and don't forget to walk through the shops and Dine at Flo's Diner!
*If you're only doing a day at Disneyland and not California Adventure, you can skip this one if you're short on time.



Toy Story

Toy Story was the first Disney/Pixar movie that really brought them into the 21st century, and Disneyland and Disney California Adventure both show it!

Where you'll see elements of it: In Disneyland, you'll see Buzz Lightyear Astro Orbiters when you enter Tomorrowland. The Pizza Planet restaurant is themed after Toy Story. But even more than that, many of the Toy Story characters appear in parades and character experiences.

In California Adventure you'll find the Toy Story Mania ride, Jesse's Critter Carousel (from Toy Story 2), and Toy Story characters throughout Pixar Pier. Not to mention lots of Toy Story food stops like Senor Buzz Churros and the Poultry Palace. And if you love suveniers, there's the Midway Mercantile in Pixar Pier full of fun Toy Story merchandise.
There's also a very good chance you'll hear several songs for Toy Story while you're in the park.



Star Wars: The Force Awakens

Where you'll see elements of it: Star Wars Land was originally built to be set during this movie on the planet of Tatooine. The rides Rise of the Resistance and Smuggler's Run both give nods to and revolve around the characters from this movie.

Even Star Tours updates and includes plots from the newer Star Wars movies.
Disney Parks recently announced they'll have other character greetings take place in Star Wars Land. However, if you see The Force Awakens, you're set with an understanding and appreciation of the original premise and main attractions in one of Disneyland's most popular locations: Star Wars Land. You'll walk right into a Star Wars movie with food and tons of shops with merchandise and souvenirs.

*If you have little ones, I'd look up a Star Wars Lego movie on Disney+ to preview so they have a concept of Star Wars before you go.

Disneyland Rides Based on Movies/ Movies Based on Rides
Pirates of the Caribbean

Let's start with our favorite family ride. The Pirates of the Caribbean ride inspired the Johnny Deep movie. The movie was such a hit and became such a classic, the ride went through refurbishments to incorporate characters and scenes from the movie.
It's a fantastic film to help you love and appreciate the ride even more!

You'll also see Pirates of the Caribbean and Captain Jack Sparrow in Fantasmic, and also in World of Color nighttime spectaculars. Jack Sparrow's character encounters are known to happen frequently outside the Pirates of the Caribbean ride.



The Jungle Cruise

The Jungle Cruise is a newer movie, and it's loosely based on the classic Jungle Cruise ride. But it's fun and entertaining. This is a particularly good one to watch if you have older kids or teens.



Indiana Jones and the Temple of Doom

I remember being a young kid when the Indiana Jones Adventure ride opened, and people waited for hours to get it! It's stayed a classic and beloved ride for decades! Any Indiana Jones movie will help kids get excited about the ride. But the Temple of Doom is a great place to start with a lot of tie-ins to the ride.



The Muppet Haunted Mansion

There's a live-action Haunted Mansion, and even a new version is being made. But the Muppet Haunted Mansion is excellent for the whole family! It helps tell some of the stories behind the characters in The Haunted Mansion ride with the same sense of humor and style!



Star Wars Return of the Jedi

Yes, Episodes 7-9 of the Star Wars Saga will prep you for Star Wars Land, but don't forget the original movies! There are plenty of Disneyland references and characters from the original movies. You'll see moments and characters from The Return of the Jedi (and other Star Wars movies) at Star Tours, and the Stars Wars Launch Bay. Also, Space Mountain turns into Hyperspace Moutain seasonally, which incorporates Star Wars in a very fun way!



Winnie the Pooh

Up in Adventureland, across from Splash Mountain, you'll find the Many Adventure of Winnie the Pooh. It's a cute ride, and a great way to cool off on a hot day! If you have a little one who can't ride (or is scared to ride) Splash Mountain, I can almost promise you'll end up on the Winnie the Pooh ride! It's helpful to watch at least one movie or tv show.

Also, our favorite bakery is Pooh's Corner, right next to the ride. And there is Winnie the Pooh character meet and greets right outside the bakery and ride. They're extra sweet to little kids and kids with disabilities! So if you can encourage a little extra love for Pooh bear, I definitely would!



Alice in Wonderland

In Story Book Land, you'll find an entire area dedicated to Alice in Wonderland! There's the title Alice in Wonderland ride, as well as the Mad Tea Party ride (also known as the teacups). There's also The Mad Hatter shop and a really great teacup picture photo stop location. Not to mention the characters make regular appearances for meet and greets.

This is one animated movie you'll get a lot of Disneyland bang for your buck and almost made the top five must-see movies to watch before Disneyland!



Peter Pan

The Peter Pan ride is known for its long lines, but also for its fun whimsy whisking through the movie in minutes. It's a favorite for many, hence longer lines.



Snow White

Disneyland recently updated Snow White's Enchanted Wish ride, and it's a lot more magical! This is a favorite for any Disney classic movie lover!



Pinocchio

Pinocchio's Daring Journey is a ride through the movie plot. If you think you may ride it, you may want some reference to what it's all about!



The Adventures of Ichabod and Mr. Toad

Fantasyland is known for classic animated movies cast as a ride. Mr. Toad's Wild Ride happened to be an opening day attraction at Disneyland. The ride is based on the Wind in the Willows scenes from the animated Disney classic.



Dumbo

One of the most iconic Disneyland rides is Dumbo the Flying Elephant (also know as The Dumbo Ride). You guessed it, you're going to take a ride on Dumbo and fly through the air!

Also, the Casey Jr. Circus Train ride is based on a minor Dumbo character with plenty of elements and details from the movie.
Even a few-minute glimpse into the movie will suffice to help Disneyland Park attendees appreciate the rides!



The Sword and the Stone

A classic centerpiece of Fantasyland is the King Arthur Carrousel ride! And between the carrousel and the Sleeping Beauty Castle is the quintessential photo spot with the famous scene from the Sword and the Stone. Go try your luck at removing the sword, and be sure to snap a picture!


Who Framed Rodger Rabbit
The Rodger Rabbit ride is closed through 2022, but will be back when Toon Town reopens! It's a ride through the movie with all the silly ways and adventures of Rodger Rabbit.



Finding Nemo

Be sure to watch Finding Nemo so you can enjoy the Finding Nemo Submarine Voyage ride! You'll also see Dori in The World of Color at California Adventure. And Turtle Talk with Crush is a must-do at California Adventure as well!



Disney California Adventure Rides Based on Movies



The Little Mermaid

The Little Mermaid- Ariel's Undersea Adventure ride is a favorite indoor ride on a hot day or a rainy day. You'll ride through the plot of The Little Mermaid with scenes and characters from the movie included throughout the entire ride. Also, Ariel and her friends appear in The World of Color and also play a role in Fantasmic at Disneyland.



Monster's Inc.

Get ready for another ride through a movie plot! Monster, Inc. Mike & Sulley to the Rescue ride is a fun ride through the movie, and a favorite indoor ride of younger kids! You'll also seeing Mike and Sulley make regular appearances at Pixar Pier, and they're a really fun addition to the Paint The Night parade when it's running.

And don't forget to stop by the Adorable Snowman Frosted Treats stand on Pixar Pier. The It's Lemon is not only a delicious soft serve, it's also a quote and scene from the movie.



Incredibles/Incredibles 2

One of the most popular rides in California Adventure is the Incredicoster. It's a really fast, fun roller coaster for those who are 48″ and taller. It's themed from the Incredibles movie, with lots of elements from Incredibles 2. You could easily watch either (or both)
Don't miss out on a park treat favorite: grab a cookie from Jack-Jack Cookie Num Nums right outside the Incredicoster.

You'll also see many Incredibles characters walking around Pixar Pier, usually just outside the Incredicoster.



Inside Out

Down in Pixar Pier, you'll find the Inside Out Emotional Whirlwind ride featuring the characters and sounds of Inside Out. There's also a lot of Inside Out-themed food right around the ride! The Bing Bong Sweet Stuff Shop is a favorite for extra fun sweets and drinks. And the Angry Dogs hot dog cart is full of fun flavored hot dogs for a quick and easy lunch!



Toy Story 2

Little kids will likely enjoy this ride whether they've seen Toy Story 2 or not. But it's a helpful movie to help them love Jessie's Critter Carousel, particularly when they're too small to ride the Incredicoster and would really like to!



Goofy's Glider

This short vintage film is the premise for Goofy's Sky School ride. If you want to appreciate the turns and thrills, it's a fun and quick watch!



Spider-Man Homecoming

You'll enjoy WEB SLINGERS: A Spider-Man Adventure all the more if you've seen at least one Tom Holland Spider-Man movie. I'd make it the first so you have reference to his spidey origins.

You'll also see a really incredible show called The Amazing Spider-Man! that blends animatronics and actor appearances. It's right as you enter Avenger's Campus, and showtimes can be found in the Disneyland app.



The Guardians of the Galaxy

This is where I out my favorite park ride and admit I was so skeptical about the Guardians of the Galaxy: Mission Breakout ride retheme. I loved the original Tower of Terror ride. However, the Guardians of the Galaxy movie and characters fit perfectly with the ride. The Guardians soundtrack sets the stage to convert the ride into more of a party than just a thrill ride. It's worth seeing the movie to understand the characters and premise of (in my opinion) the most fun ride at the park!

Other Fantastic Disney Movies to Watch Before Disneyland
Cinderella

Cinderella's Castle may be at Disney World, but there's still plenty of Cinderella at Disneyland! From the Bibbidi Bobbidi Boutique to the Fairy Godmother at the Plaza Inn character dining breakfast (you can book separately), and also the Disney Princess Breakfast Adventures, there are a lot of Cinderella encounters!

But even if you don't book these extras, Cinderella and the Step Sisters usually make appearances in Disneyland parades and at The Royal Theater.



Mary Poppins

One of Walt's beloved characters graces Mainstreet USA and the plaza in front of the Castle frequently. Mary Poppins and Bert are easy to bump into for character encounters. I don't think it's possible to make it through a Disneyland day without hearing a Mary Poppins song.

The most famous horse in the King Arthur Carrousel is Jingles, Mary Poppin's horse.
Also, you can probably guess where the Jolly Holiday Bakery Cafe comes from.



Fantasia

If this isn't your Mickey movie from the must-see list, I'd still add it to your list of movies to watch before the Disneyland list. There's so much Mickey Fantasia merchandise, and Sorcer Mickey appears in many parades as well as Fantasmic.



The Princess and the Frog

Tiana is getting her own ride with the plans to retheme Splash Mountain in the near future. But she's also the highlight of New Orlean's Square in Disneyland. You'll see her if you book a Disney Princess Breakfast Adventures package, and she appears on most parade floats. She's also done many character experiences in Fantasyland and around the castle!



Beauty and the Beast

Belle is another princess who graces the park regularly! You'll see Belle and Beast character experiences, shows at the Royal Theater with Belle and Gaston, and Fantasyland has a Beauty and the Beast-themed restaurant called the Red Rose Tavern. They're also in Fantasmic, and in most parades at Disneyland.



The Lion King

Check out the Tale of the Lion King entertainment in Fantasyland features a retelling of The Lion King with some new songs and several Lion King song favorites!



Tangled

You'll hear a lot of Tangled music through the park, particularly in Fantasmic and during several Disneyland firework shows. Rapunzel is ready for character encounters throughout Fantasyland.



Frozen

Disney knows Elsa and Anna are some of their most popular characters! Even if they don't have a ride, they usually have a float in the parade! You'll find several Frozen character meet and greets, and there's a fun Frozen nod in It's a Small World. and on the Storybook Land Canal Boats.

It's not quite open yet, but the Hyperion Theater in California Adventure does a condensed Broadway-style show featuring Frozen!



Aladdin

Aladdin, Jasmine, and Genie are often out for character encounters in Storybook Land. The music is also a favorite in Disneyland Firework shows. And there's an Aladdin nod in It's a Small World. Plus, they're often featured in Disneyland parades. And you'll definitely catch them in Fantasmic too!
Bonus: Must-See Holiday Disney Movies to Watch Before a Disneyland Trip During the Holiday Season
The Nightmare Before Christmas

If you attend Disneyland Halloweentime, The Nightmare Before Christmas is a must! Jack Skellington practically takes over the Disneyland Resort!

The Oogie Boogie bash is a special ticketed Halloween party (read all about it here). The characters of The Nightmare Before Christmas roam the park, and the villain Oogie Boogie rules the night! He also welcomes anyone who visits California Adventure at the opening gates.

You'll see them on the Holiday Haunted Mansion that's a Nightmare Before Christmas-themed ride. Jack, Sally, and Zero make several character appearances and meet and greet in New Orleans Square. And the Haunted Halloween Firework Show is hosted by Jack himself.
The Holiday Haunted Mansion ride stays through Christmas, so it's a great movie to see if you're going any time between September and early January.



Coco

California Adventure turns the courtyard next to Goofy's Sky School Into La Plaza de La Familia from Coco during the Halloween season. It even has an ofrenda! It's a beautiful place, a beautiful tradition, and looks just like a scene from Coco!

* California Adventure does a Coco show daily that makes Coco a great movie to watch even if you aren't there for the holidays. But it's an extra fun one to watch if you're there for Disneyland Halloweentime!



Mickey's Once Upon a Christmas

You'll see tales of Christmas stories in this movie, and character encounters to accompany many of these tales at Christmas time at Disneyland.
Any Disney movie will be helpful and fun to watch before you go, so don't let this list limit you! They're always adding new character encounters and Walt Disney even said Disneyland will never be finished. So enjoy any Disney movie/TV show!

But these 40 movies to watch before you go to Disneyland are the ones that will bring both parks to life, and help you understand and love the rides and entertainment even more!

Love these Disney movie ideas? Be sure to check out these resources too:
Star Wars Gifts for Star Wars Lovers
How to Save Money on Disneyland Ticket and Disneyland Packages
Disney Plus Watchlist and Free Printable for Families
Must Take Disneyland Picture Ideas: The Most Instagramable Disneyland Spots
Get 365 Date Ideas!
We want to help you have the best date nights ever! Grab this FREE printable with 365 date ideas, a date for every day of the year so you never run out of ideas!