Easy Rosie the Riveter Costume
Easy Rosie the Riveter costume: How to create your own Rosie the Riveter DIY costume with a few simple items.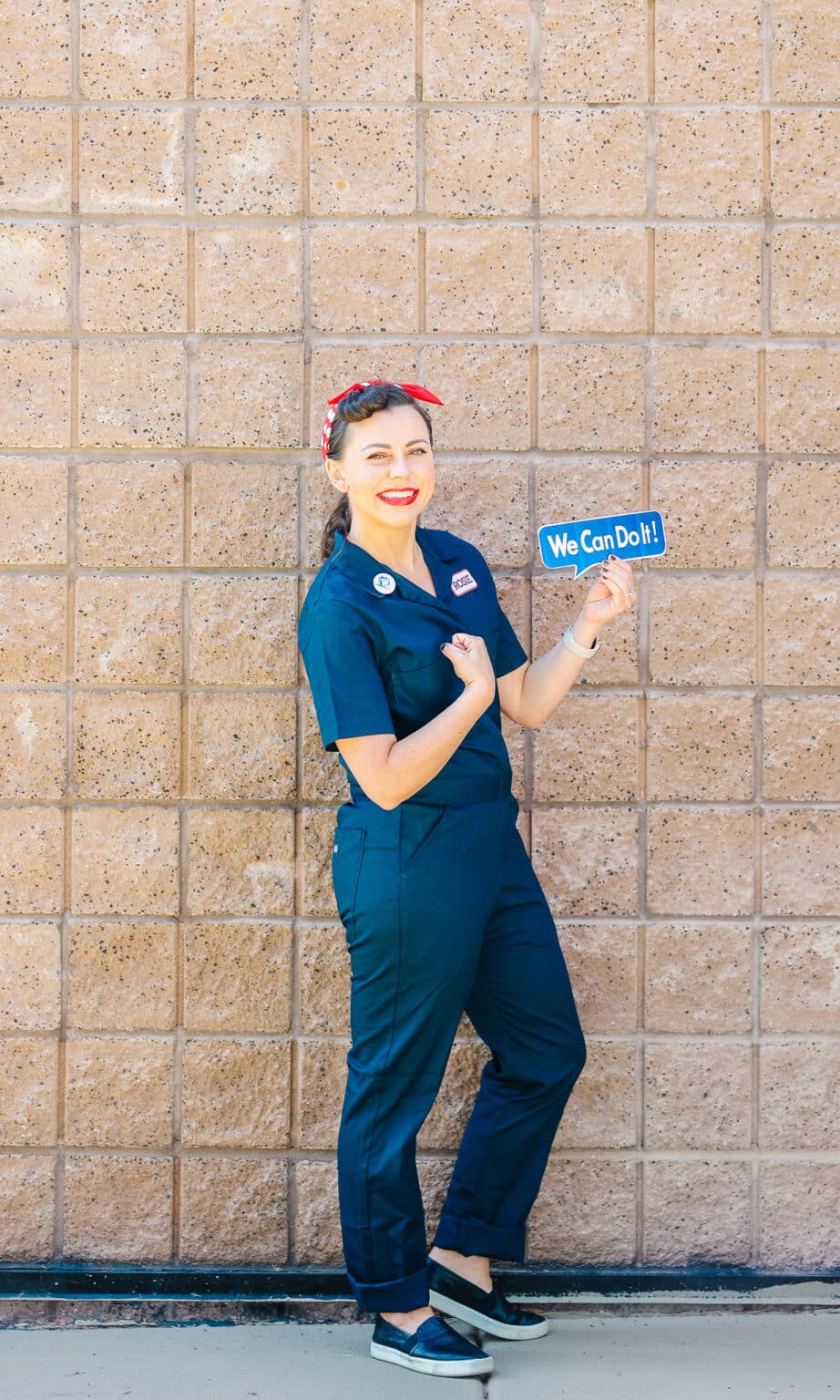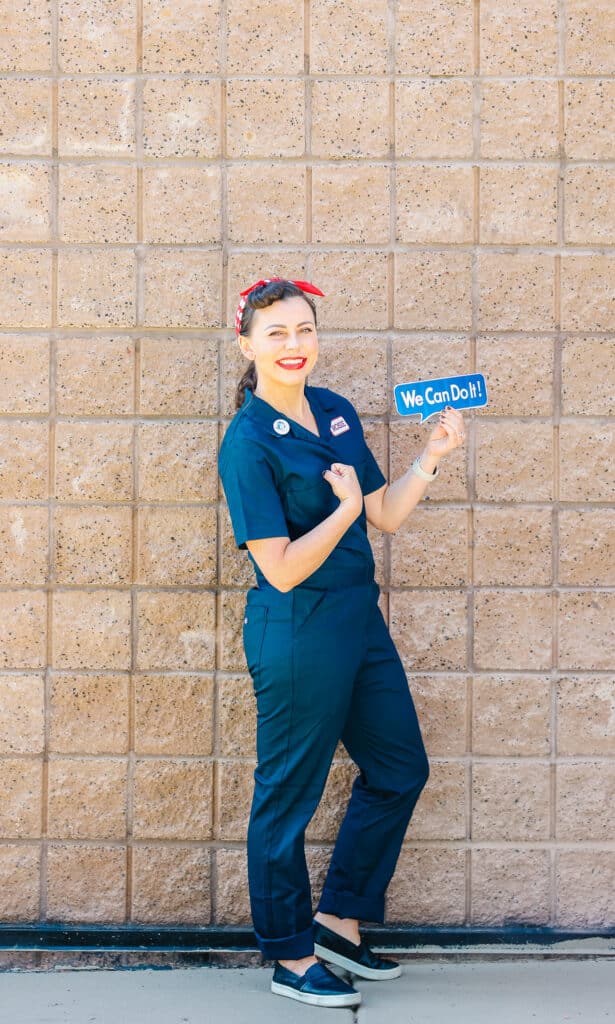 Rosie the Riveter has not only been a classic American icon but one of the cutest EASY costume ideas perfect for Halloween! It's at the top of my Easy Mom Halloween Costume Ideas list!
Leslie Knope from Parks and Recreation helped this already popular costume get even more traction in our favorite Halloween episode. Amy Pohler rocked it so well, and reminded us how effortless and fantastic this easy women's Halloween costume really is!
Represent one of the most iconic images by pulling off a Rosie the Riveter costume. Here's how to get Rosie's look!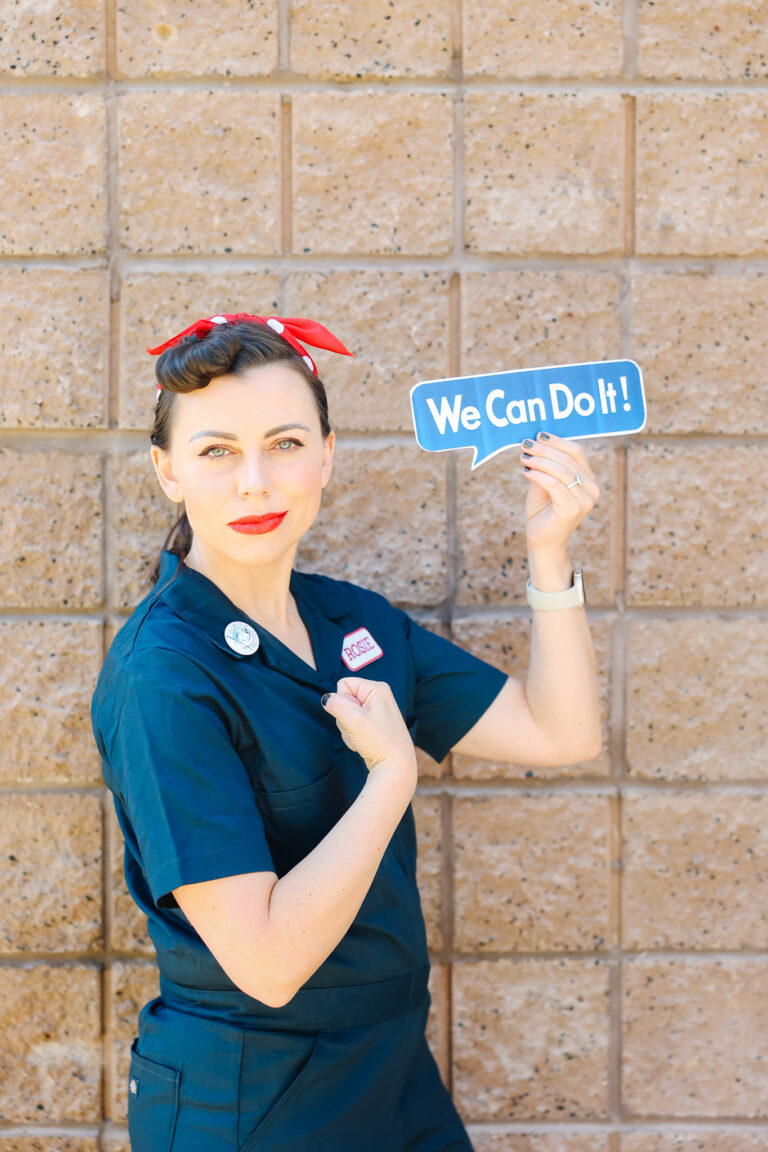 Easy Rosie the Riveter Costume
Get ready to transform into a 1940s icon with this Rosie the Riveter Halloween costume! Here's everything you need to pull it together:
Rosie the Riveter Girl's Costume
This is clearly a roundup of a Rosie the Riveter adult costume, but it's the same pieces apply for a girl's Rosie costume! Grab a child-sized jumpsuit and the same accessories and you're set! You can even buy a complete kids costume with everything ready to purchase and add to cart in one click.
And if you want a complete Rosie the Riveter costume set, Party City makes a great one!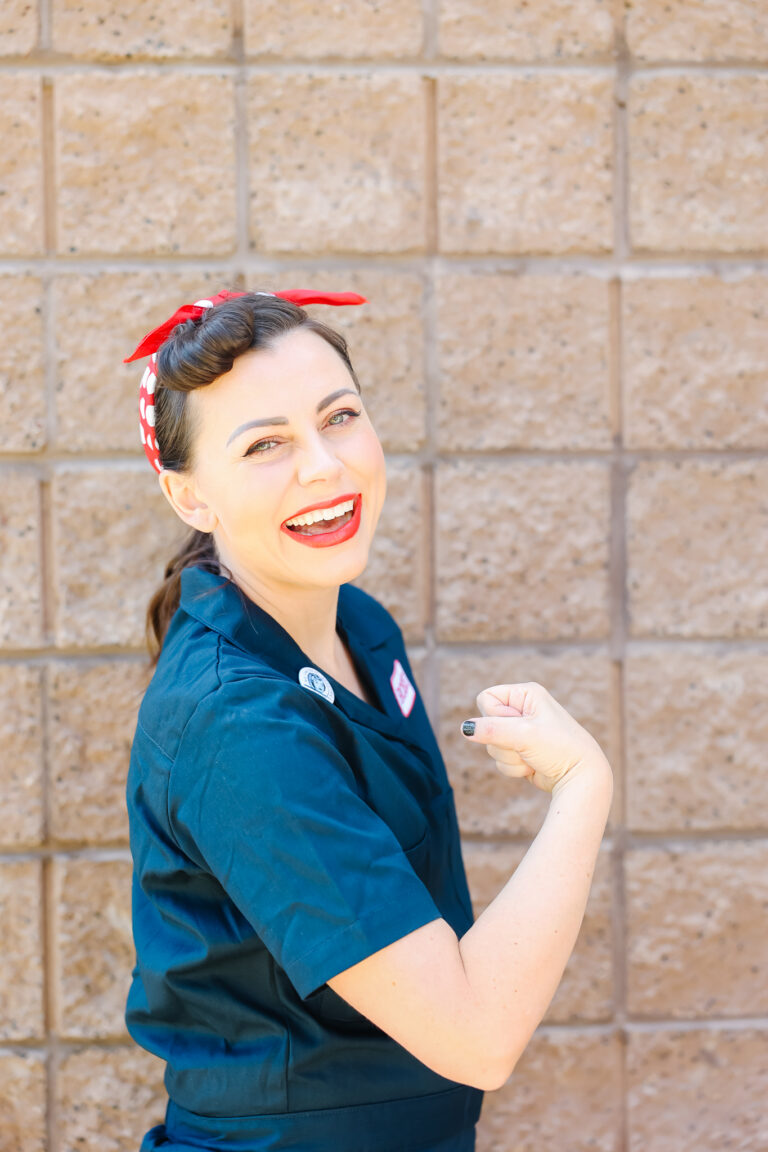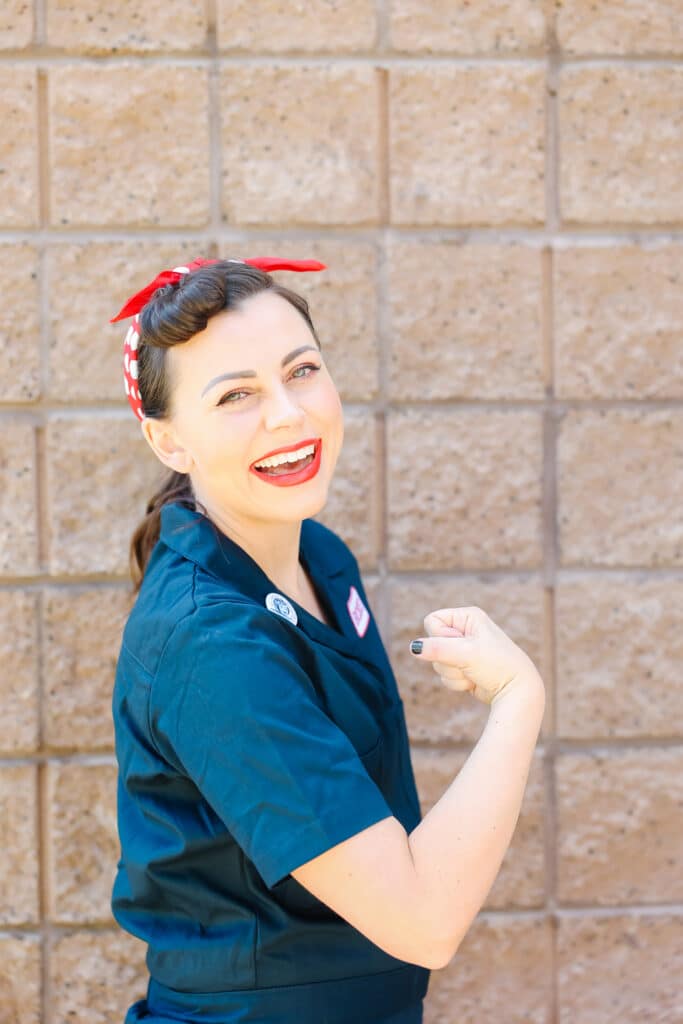 American History Figure and Symbol
Rosie was a part of American propaganda during World War II representing women who worked in factories, shipyards, and the industrial workforce. She was an icon for women's rights during the war effort. She's also a beloved fictional representation of the strength of unity in the United States. That's one of the reasons American women love to represent her as a strong and cute Halloween costume!
Like this Halloween costume idea? Be sure to check out these posts too:
Bonnie and Clyde Halloween Costume
Kronk and Yzma Halloween Costume