Looking for a way to heat things up during the cold winter months? Here are the best winter date ideas to make the most of your next date night while it's cold!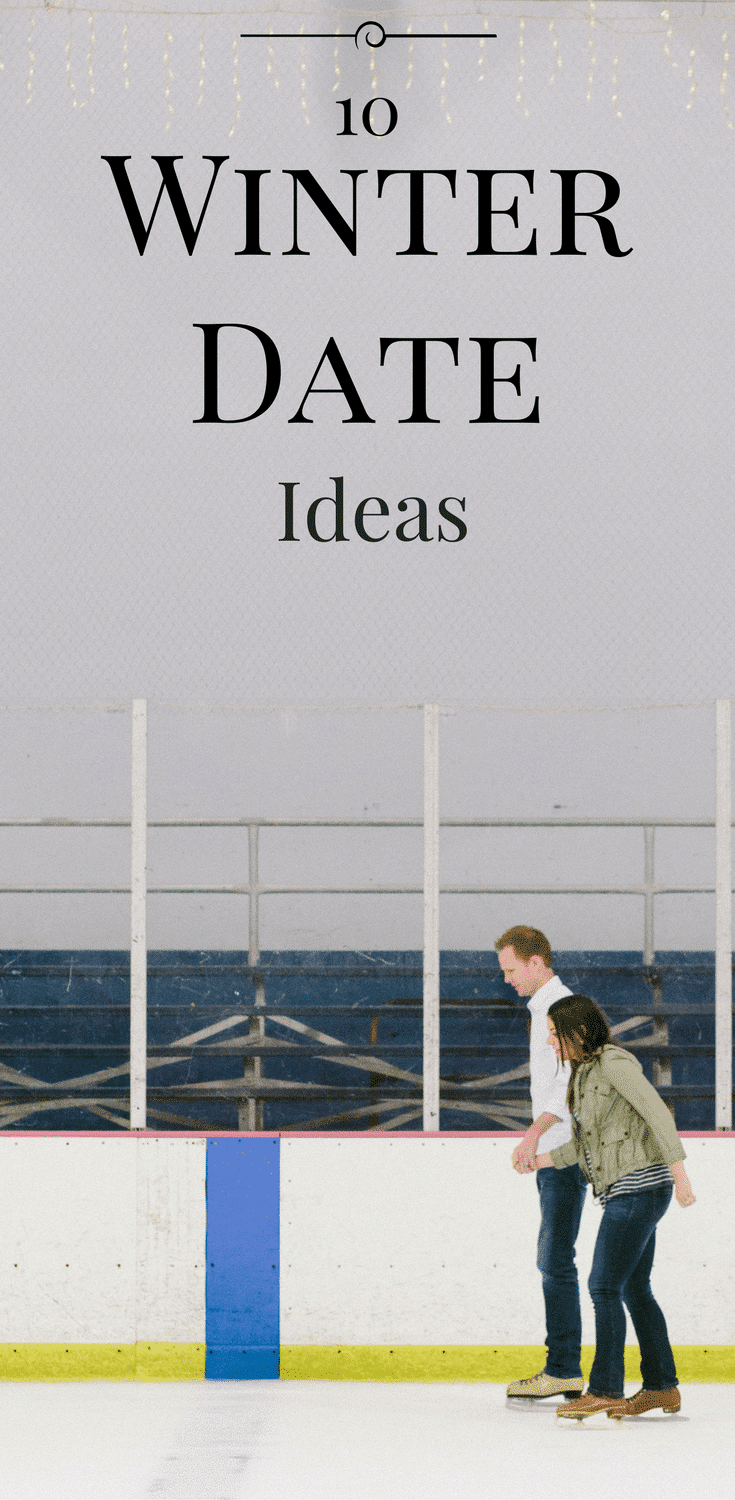 It's that time of year when every other social media post seems to share someone bundled up with a caption that they over winter. It may have variations with being over rain, being over cold, being over snow, being over scraping their windshield etc. but the sentiment is the same.
This is the perfect time to focus on the fun you can have in winter with some new winter date ideas! Embrace the cold, give yourself something to look forward to, and remind yourself that the shoveling will indeed end and you'll be back to shorts before you know it. But before you do, here are 10 winter date ideas to enjoy while you still can!
Go ice-skating! Tis the season, and it's even better if your local outdoor rink is open.
Winter Date Ideas
Head to a hockey game, they are the perfect winter date, and fun to watch even from the nosebleed section!
This is a great time to have a free date night at home and plan some fun things to do this year! Get a vacation and a bunch of dates on the calendar to make sure they happen.
Go snowshoeing. It's not too expensive, it's beautiful, and it's a great active date!
Embrace winter and head out to enjoy the cold on purpose. It's a great time to go see ice castle or snow sculpture attractions, or to build your own!
If you want a totally free cozy date, head to a bookstore and help choose each other's next reads. You can splurge for some hot chocolate/coffee if you want, totally up to your budget!
Go sledding. The lid to your garbage can will do, or a few cheap plastic sleds and a hill will lead to hours of fun.
Go on a hot chocolate crawl and find the best cup in your city. Or have a hot chocolate date night at home with this hot chocolate bar set up!
Curl up and cuddle by the fire with a good book. Either read a book together or be sure to share interesting parts with one another.
Splurge on a romantic sleigh ride.
Have a bonfire outside and roast some s'mores.
Like these winter date ideas? You may like these posts too:
52 Completely Free Date Ideas to Do this Year
Get 365 Date Ideas!
We want to help you have the best date nights ever! Grab this FREE printable with 365 date ideas, a date for every day of the year so you never run out of ideas!