Zoo Date: Why a Date at the Zoo is a Great Idea!
Ready for an easy and fun date full of nostalgia? Plan a zoo date! Here's why a visit to your local zoo to see the animals makes a great date idea!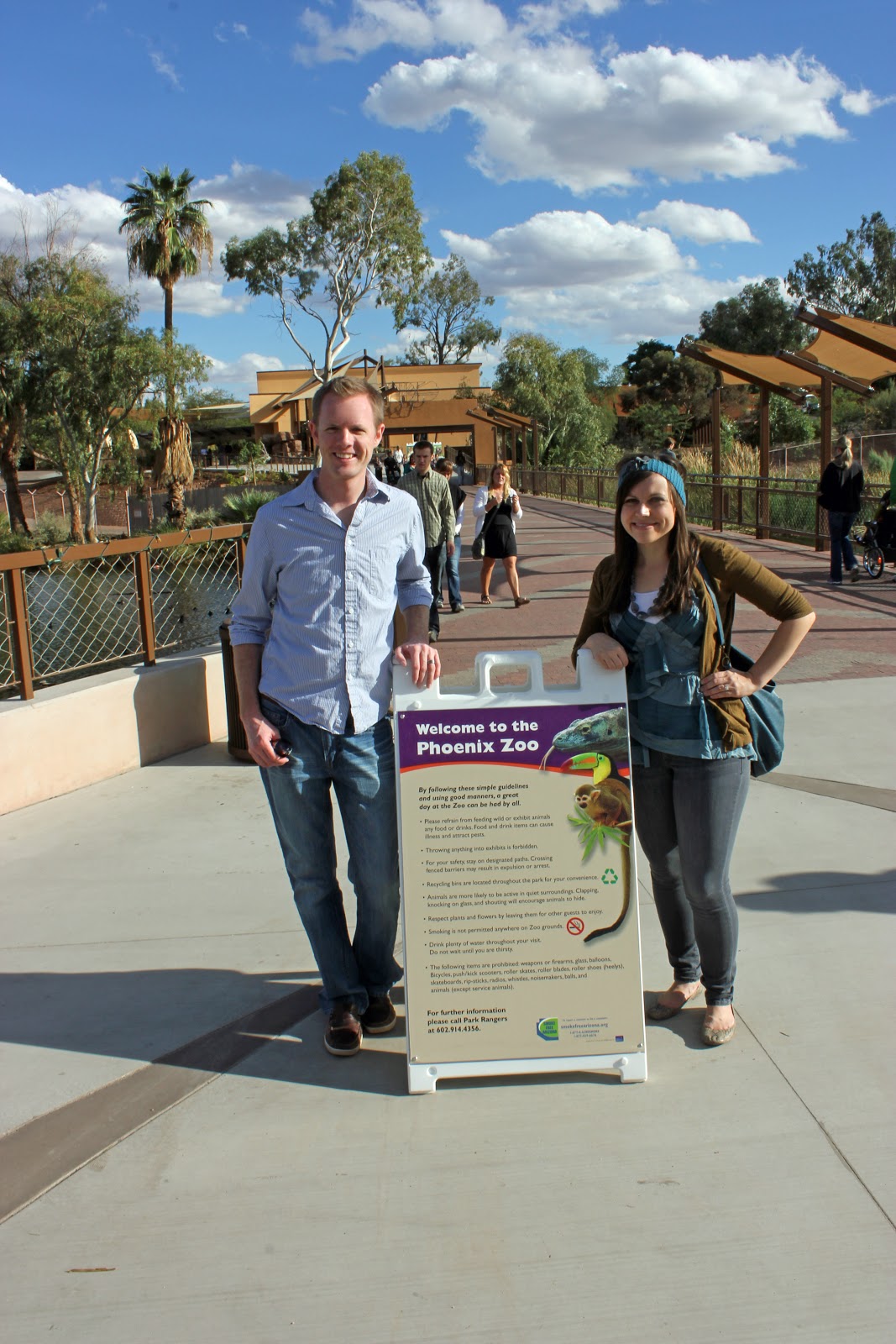 Zoo Date Info:
Date Idea:
Plan a trip for two to see the zoo! This a walk through zoo experience, but be sure to check out our drive through zoo date too!
Where:
A zoo date works for big cities and smaller local zoos alike. We're at the Phoenix Zoo for a Phoenix zoo date (which is perfect in spring and fall!)
Price:
I'd plan $20-$50 per person- check your local zoo for deals and pricing.
Time:
You could spend all day at a large zoo! But I'd say 2-3 hours is a great amount of time to enjoy this date together.
Tips:
This makes a great weekend day date. Get there early to see more awake animals and beat the crowds.
Why is a date at the zoo a great date idea?
Normally you'd think a trip to the zoo is a perfect activity for families with young kids. But let me tell you, a zoo date is a fun experience for any couple as well!
It taps into some childhood nostalgia while getting to slow down and read the signs and listen to the zookeepers teach more about the animals and their habitats.
We spent the day seeing all our favorite childhood animals, and some new ones too! Like I admit I knew nothing about kimono dragons until this date. They're pretty amazing! Scary, but amazing.
Mix Up Your Date
Just to mix this date up, we set a goal to get as many pictures as with animals. It turned into a bit of a photo scavenger hunt through the zoo. And the added level of activity made it even more fun!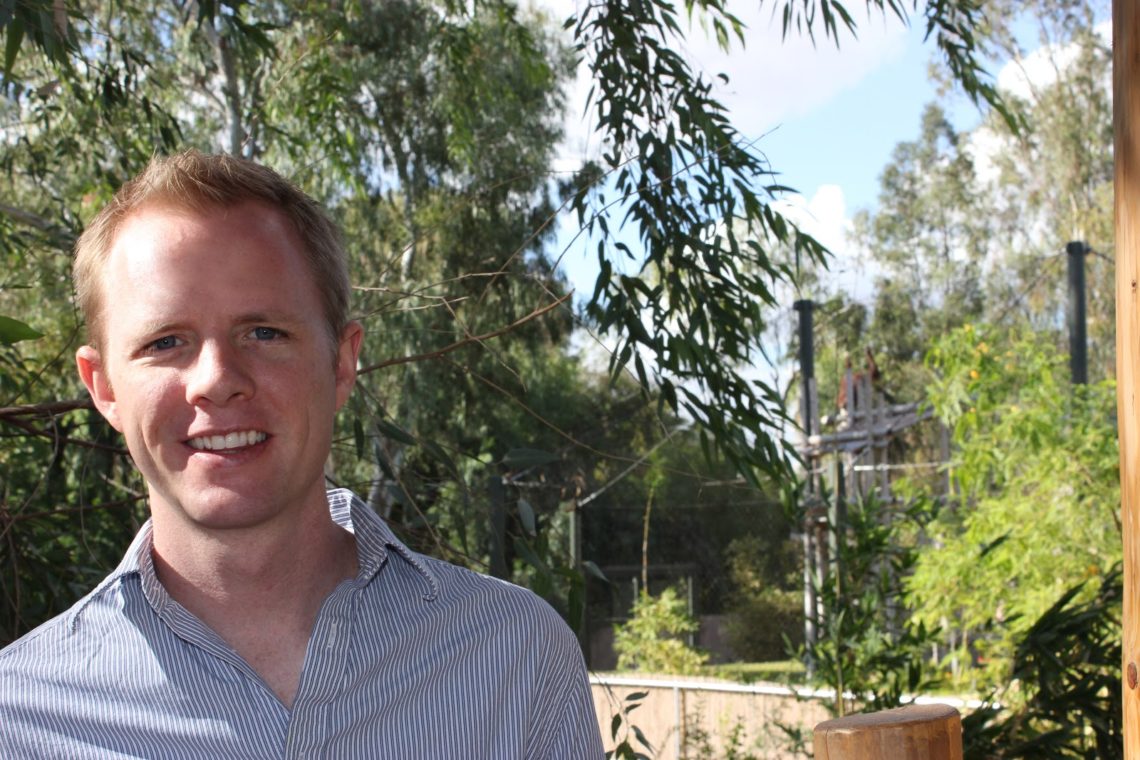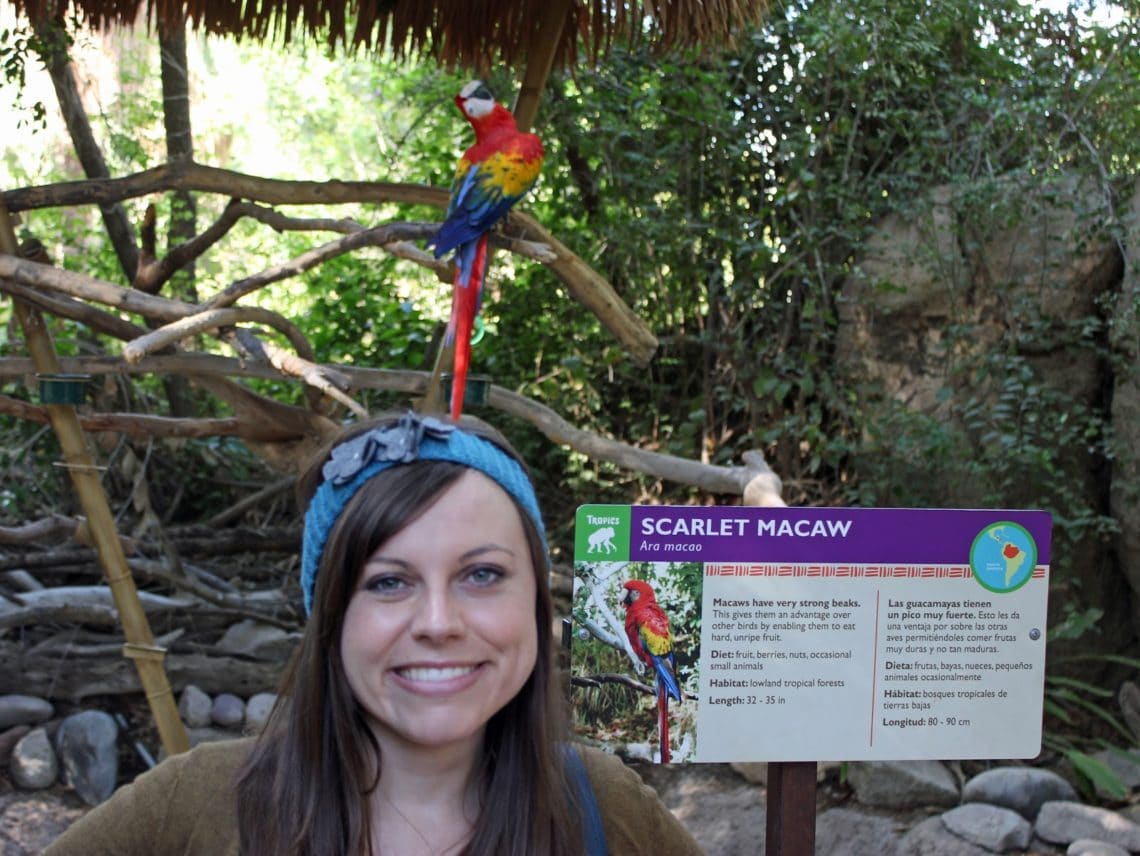 Other fun trip to the zoo ideas
Spend the date not only animal watching, but people watching! There are so many interesting people drawn to the zoo. Additionally, there are a lot of hilarious and excited children. We spent the entire date overhearing funny commentary and excitement from children. It's very entertaining!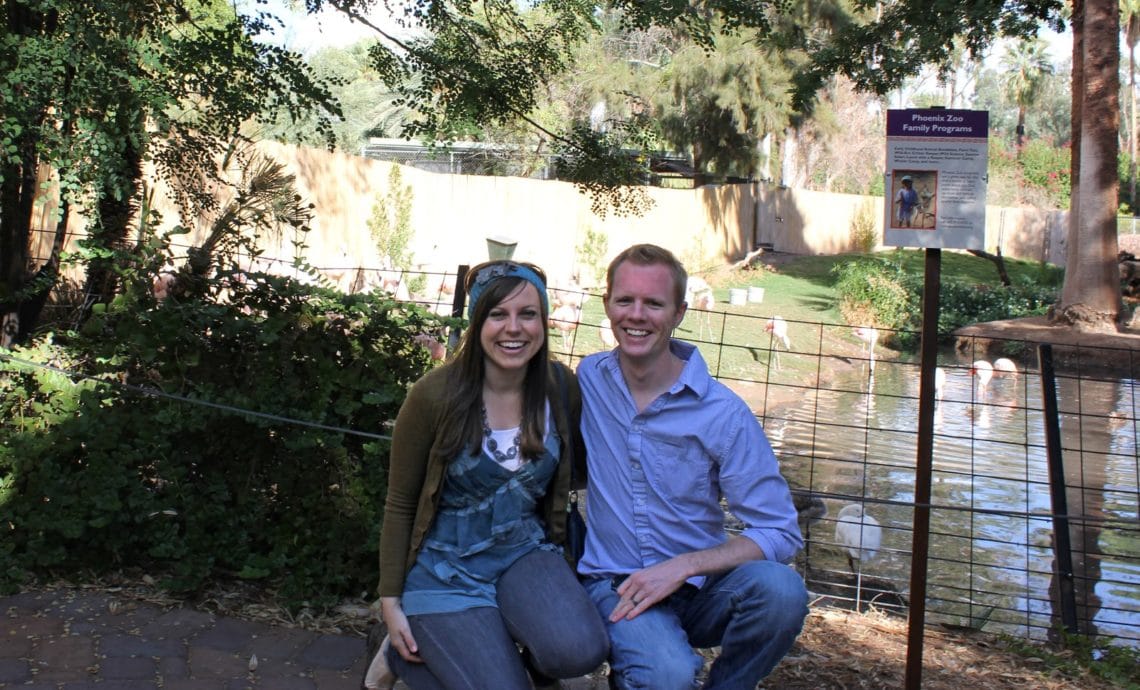 We seriously laughed through the entire date! I'm glad I married a funny man who made plenty of jokes. And when he wasn't cracking me up, an excited child was!
We're kind of big Disney fans, and taking pictures with Disney references also became an extra fun thing to do during the date. Like here's an "Elephant's Graveyard" to share with our toddler nieces and nephews. But you could come up with anything punny or movie reference and make a goal to find at least five references to take a picture with.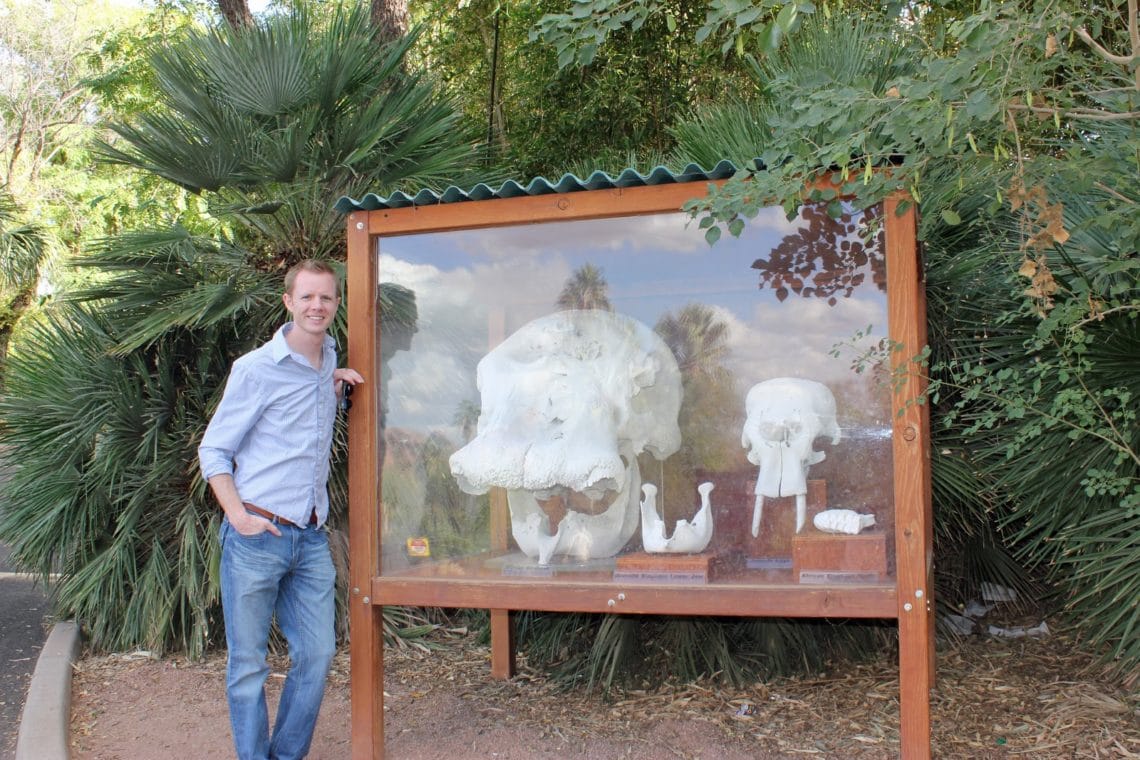 And we enjoyed capturing "Lions, and Tigers, and Bears…oh MY!" from the Wizard of Oz.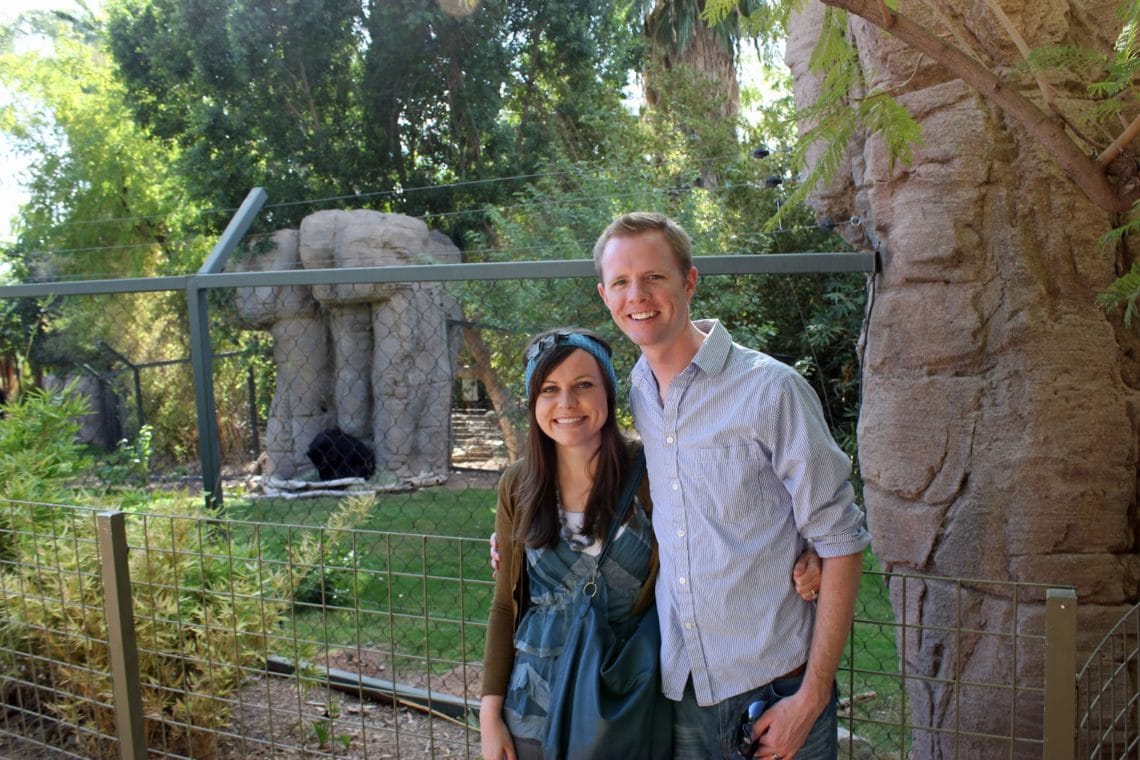 Find Your Spirit Animal
One of our favorite things to do at museums is find our doppleganger. In fact, when we visited
The Vatican in Rome
, we made sure to do this with statues.
The zoo is a fun place to find your spirit animal, or at least which animal you think you're most alike. It's a cheesy activity that provides a lot of laughs and takes your zoo date up a notch!
This one is for our friend Kim, who is married to a guy who looks like a linebacker and is great friends with Jacob. When she sees them together she calls them the gazelle and the gorilla when they are side-by-side. You can see for yourself, they are the couple we're standing next to in THIS post. Here you go Kim, I took pictures of the gazelle with the gazelles.
And I just ran 7 miles while half marathon training. I kept stopping to strech my sore leg, so flamingo felt appropriate on this particular date at the zoo!
We had a great day at the zoo, proving it's not only fun for kids, but also a great
date idea!
Like this zoo date idea? Be sure to check out these posts too:
Get 365 Date Ideas!
We want to help you have the best date nights ever! Grab this FREE printable with 365 date ideas, a date for every day of the year so you never run out of ideas!