Easter Basket Ideas for Adults: No Candy
Ready to make the best easter baskets with non-candy items? Check out these 15 excellent Easter basket ideas for adults that don't include candy.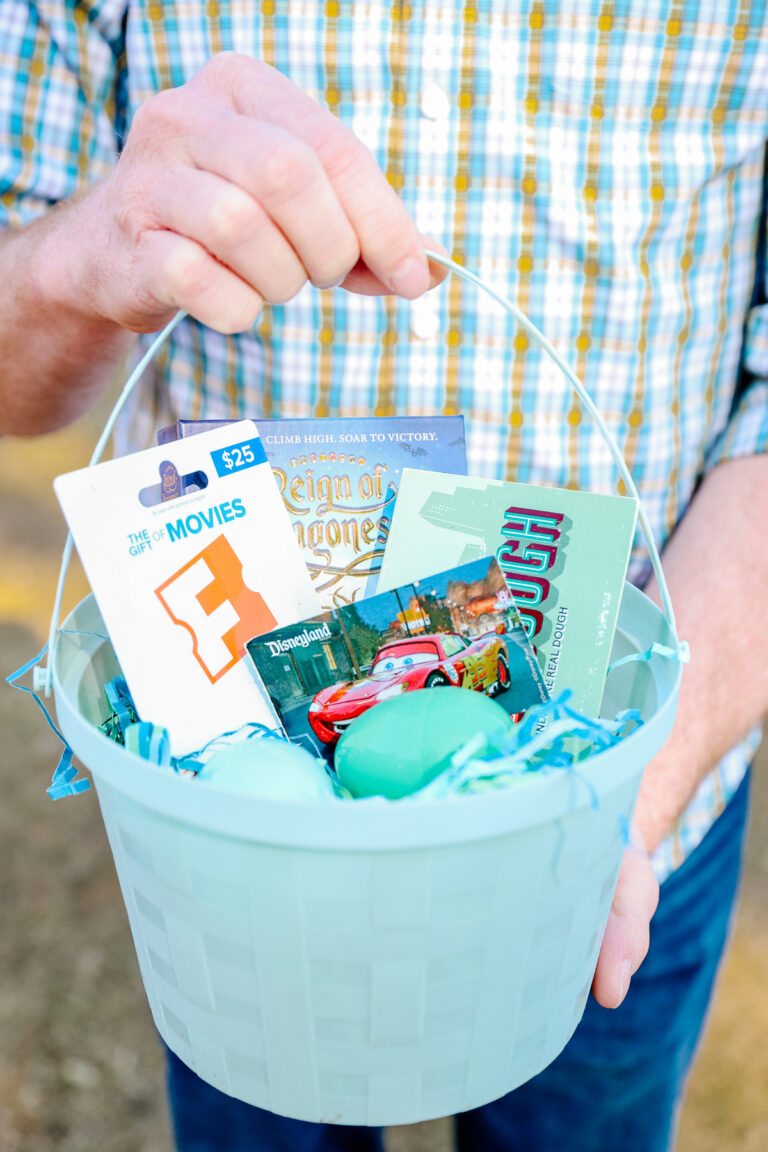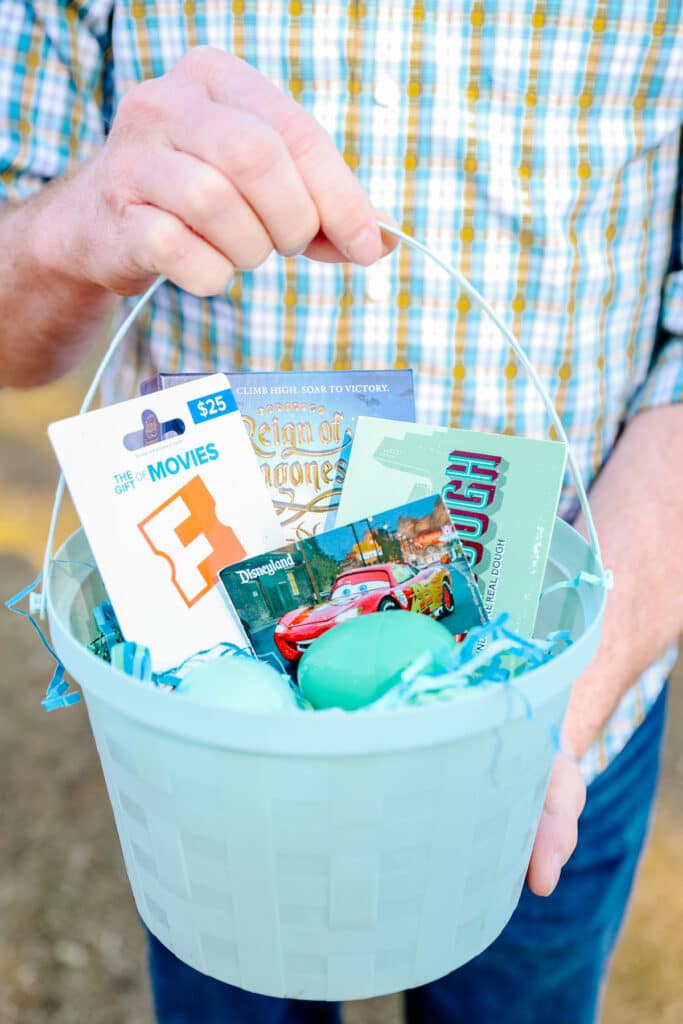 Of course, there's a place for jelly beans, chocolate eggs, chocolate bunnies, and other sweet treats. But when it comes to Easter basket stuffers for adults, many are ready to ditch the treats and enjoy an adult Easter basket with other fun things. A no-candy Easter basket can be just as fun, and even feel a little more personal and useful!
If you're prepping an Easter basket for adults, be sure to check out these non-candy Easter basket ideas.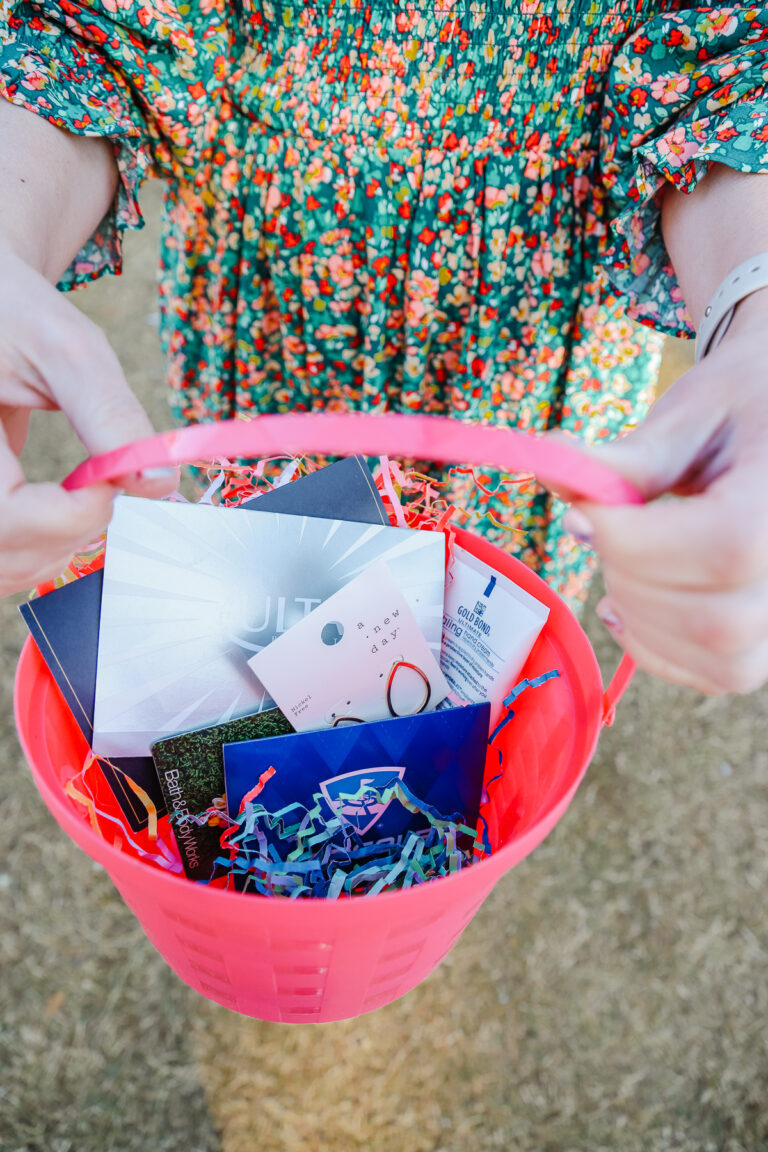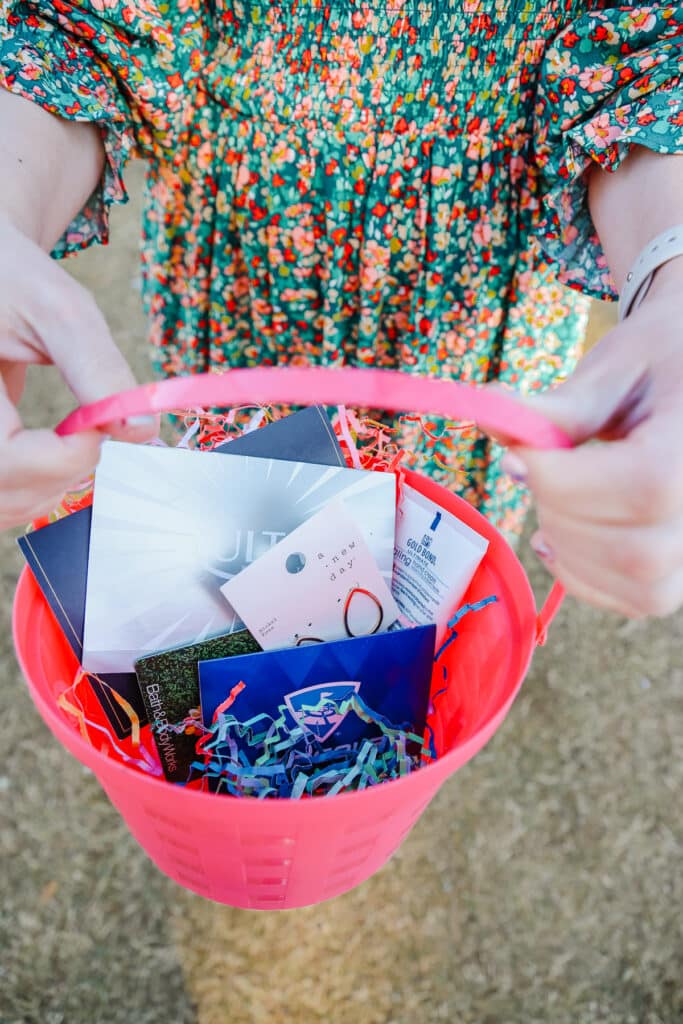 Easter Basket Ideas for Adults: No Candy Involved!
Experience Gift Basket.


Give the gift cards, tickets, or a planner with dates filled in for fun experiences. You can include gift cards to their favorite store or restaurant. And of course, you know we're team give the gift of a date night! We have so many roundups to help you plan a great time and give a Date Night Gift. Here are Best Dates you can Buy on Amazon. And also check out our Date Night Stocking Stuffers that help you easily plan the perfect time and include date night as Easter basket fillers.


Mug Lovers Basket.



Get a personalized mug or cup. Then include a round-up of either gourmet tea or coffee. Choose something they already love and a few fun flavors to try too!

Road trip basket.


One of my favorite fun ideas is including a road trip or weekend getaway as Easter gifts. You'll have so much fun and thank the Easter bunny for the memories! Include a gas card, a little money to stop and get snacks, water bottles for the drive, and a few practical items you'll use on the way. I'd also recommend downloading our Would you rather questions for couples printable for fun conversation starters on the trip.


Hyguee Home-themed basket.


Round up the scented candles or essential oils. A stylish diffuser is always a great idea too! Grab a blanket, some cozy slippers, and maybe some string lights that they can add to a darker area.


Brain boosters for adults.


Grab some adult coloring books or puzzles. Logic board games are great options too. And of course, a new book or magazine are a great item to include.


Relaxation-themed Easter Basket.


Bath bombs or other bath products are a perfect way to encourage some relaxation! Bath time fun isn't just for younger kids, they're a great addition to Easter morning too! You could also grab a fancy bar of soap or body wash. A gift card for a massage or massage oil is a great thing to include as well.

Culinary Items.

If you have someone who loves to cook or bake, you can make your own Easter basket with some high-quality kitchen favorites.
Try the Supoon, a gourmet baking mix, or something out of the box like an ebelskiver pan and cookbook.


Pampering items.

Find some sheet masks or some highly rated face masks. A nail polish set with different colors, Easter colors, or bright colors are fun for young children and adults too! Or, a pack of nail stickers is one of those unique Easter basket ideas they'll likely use and love! It's also a great way to hook up an adult with some skincare item. Men and women alike can always use a solid moisturizer and facial sunscreen. In fact, it's only my list of Husband Easter basket ideas because it really is a great time to gift a little extra cost for a practical item they'll use and love.


High-end drinks and glasses.


You can always pick up a bottle of wine or champagne, sparkling cider, or fancy sparkling water. For adults who seem to have everything, most appreciate a beverage they love as the perfect addition to an Easter for adults without candy!


Uncommon Goods.


Ditch the traditional basket and go all in with some fun non-candy gifts! Try fancy hot sauce or condiments from gourmet grocery and culinary stores. Try some Gourmet snacks or nuts as Easter treats. Head to Trader Joe's and find a handful of fun food items you think they'll like. Just go for less common items that will feel a little fun and exciting to try.


Desk updates.


Chances are, if they work at a desk, they'll appreciate some little gifts that spruce up their space. Think fancy pen or notebook. Maybe a picture frame with a picture of family members (or yourself) is a good way to go. You could get them some desk toys, or a few organizers.


Movie night Easter gift ideas.


Give the gift of movie tickets or a streaming service subscription. Summer blockbuster season is right around the corner. And putting the money into a streaming service is often a fun way to give something they'll use and love all year! Movie night basket


Gym lovers Themed basket.


Grab a belt bag that's perfect for gym junkees to hold their items. Get some new running socks. You could include lifting gloves in the right size for them. You could include a new water bottle, hand weights, or even protein powder. A Blender Bottle with a recovery drink is one of those perfect ideas they'll likely appreciate! And if you want to go higher end, some AirPods are always the best gym accessory!


Travel Items.


As someone married to a consultant, I know how much a frequent flyer appreciates travel items that make flying and being away from home a lot easier! Last year I gave my husband this portable charger for his phone, AirPods, and it charges a smart watch too!
He paid for my TSA Precheck and Global Select for one year. I know that doesn't sound romantic, but the hours we've saved during travel due to these gifts have proved the best way to really make travel smoother and easier!


New Tool
I hate to play on the stereotype, but I know my husband loves new tools and replacing older worn-out tools with better options. So many are a perfect size, and if you pry even a little bit for what projects he'd like to do, you could easily find a new handy tool to assist.
But women love a great drill, clever project helpers, and power tools too!
Non-Candy Easter Basket Ideas for Children's Easter Baskets
I know we're talking about Easter basket ideas for adults without candy, but I can't resist adding a few inexpensive items kids, and kids of all ages, will like to enjoy in their kid's Easter basket too!
Art Supplies
Sidewalk chalk
Finger paints
A Watercolor paint set
Easter book or easter story
Lip gloss
Lip balm
Hair accessories (like a headband of hair bow)
Craft supplies
Bubbles
Gift card to go out to dinner
A few useful items from the dollar store
It's easy to also include kids' baskets with a non-candy mix! Get creative, break out of the premade Easter baskets, and find some items with an Easter theme or unique theme to make your own kids smile and feel seen this Easter Sunday!
There are so many fun items to include in an Easter basket for adults (or even for older kids), they likely won't even miss the Easter candy! Every age group may be a little different, but I know they all appreciate gifts that feel personalized and fun. So before you go to grab all the candy to stuff the Easter eggs, try one of these fun ideas instead!
Like this Easter basket for adults: no candy ideas? Be sure to check out these posts too:
Husband Christmas Stocking Stuffers
Ideas for Things to Put in Easter eggs (50+ Non-Candy Easter Egg Fillers)
Easter Basket Gift Ideas for Your Wife
Get 365 Date Ideas!
We want to help you have the best date nights ever! Grab this FREE printable with 365 date ideas, a date for every day of the year so you never run out of ideas!