Best Experiences for Christmas Gifts
50+ Experience Gift Ideas: Give the gift of experiences and memories with the roundup of the best experiences for Christmas gifts!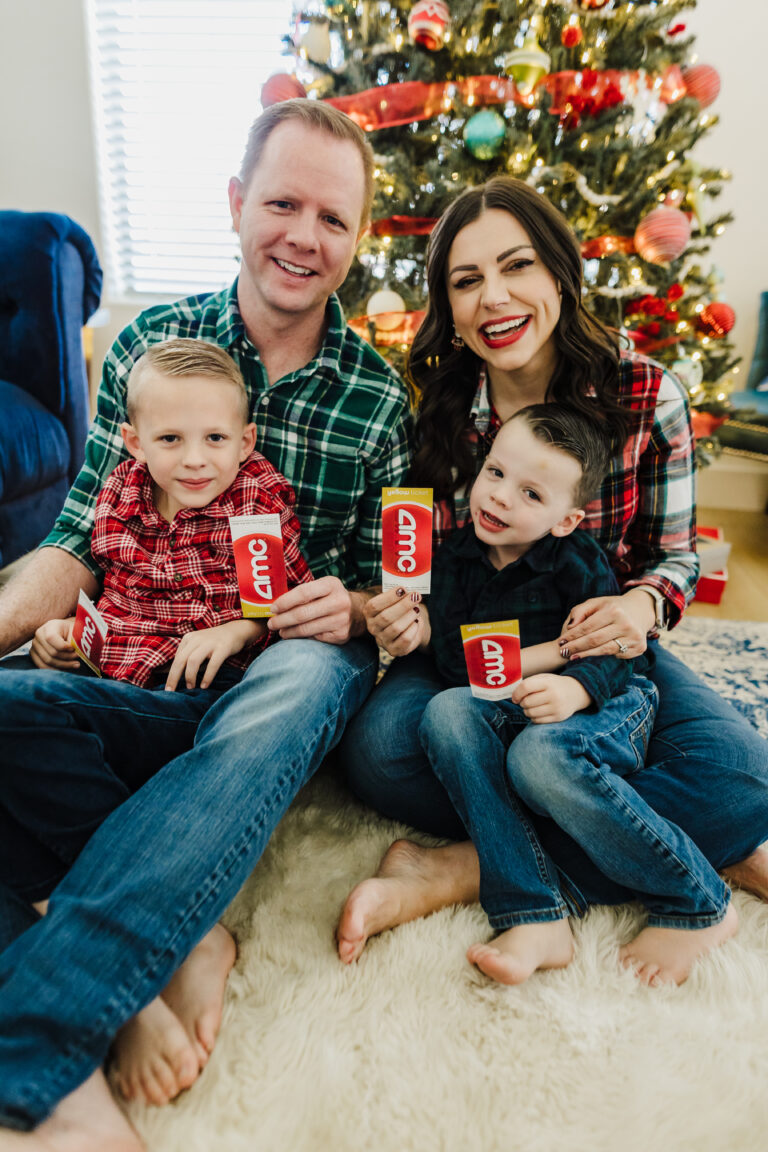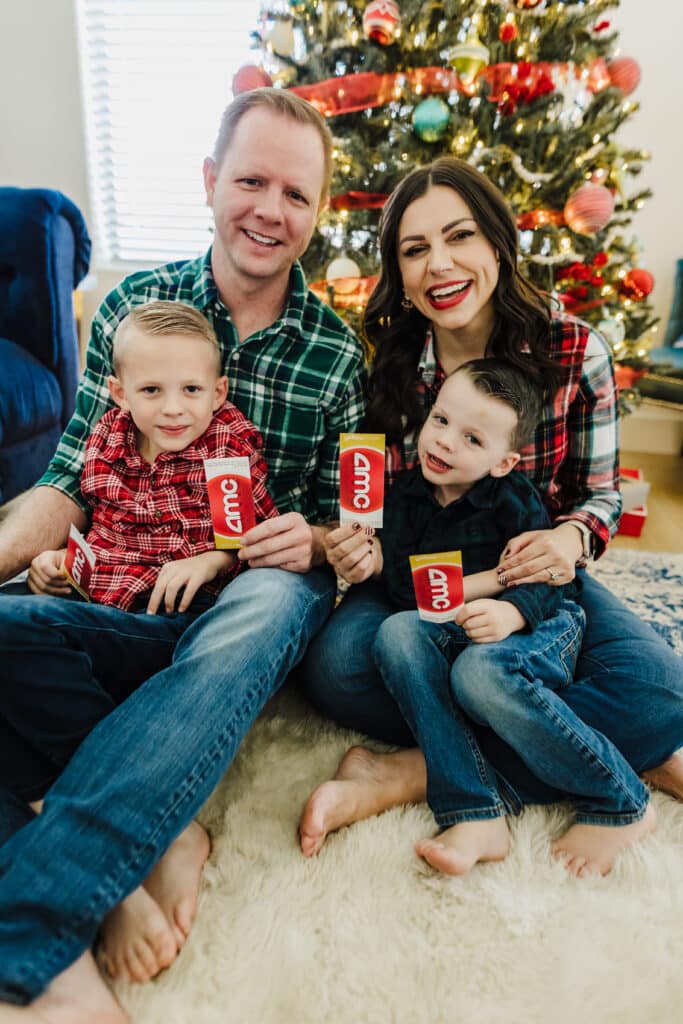 One of the best Christmas presents you can give is the gift of quality time! I'm a big fan of giving it as fun activities, or items that provide a way to have so much fun together as an experience gift.
As we get closer to Christmas, these gifts are not only some of the best ideas, but they also make great last-minute gifts you can put together without worrying about shipping times.
The best experience gifts often make the favorite gifts on Christmas morning, and there are so many ways to gift them to each family member or to the entire family.
Here are tons of fun ideas that make the best experiences for Christmas gifts.
Big Experience Gifts
This is the ultimate big experience gift, in my opinion! We also love using Getaway Today to put down only $200 of the trip and pay the rest off as we go (at no extra cost) so the big expense is spaced out and feels so much more affordable! And if you're giving a Disney trip, don't forget to grab out Surprise We're Going to Disneyland/Disneyworld FREE printable for a fun reveal!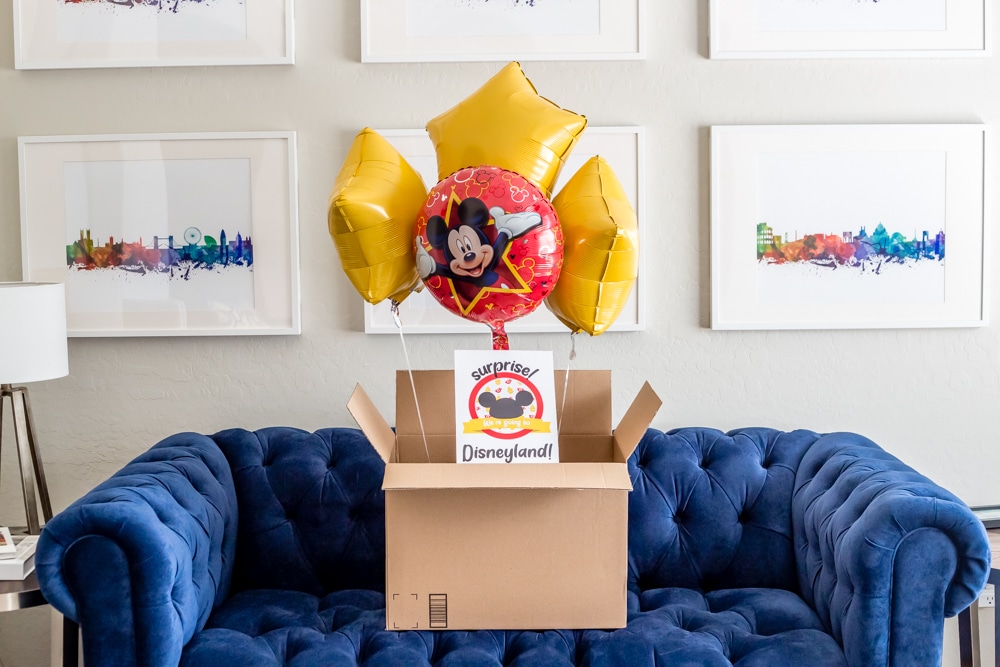 Theme Park Experience
We love visiting Castles and Coasters in Arizona, Knotts Berry Farm, Six Flags, and of course, Disneyland! I also love to use Getaway Today to get discount tickets to so many theme parks.
Hot Air Balloon Ride
Hello, excellent date, or an amazing family experience you'll never forget! I think this would be one of the best experiences for Christmas gifts for parents to enjoy together.
Family Vacation
Is there a better way to share fun plans than unwrapping a clue on Christmas morning? I love that this experience gift gives the entire family something fun to look forward to even after the holiday season.
There's a cruise for everyone at any age- I'm convinced of this! We're giving our kids a Disney cruise this year, and I can hardly wait for them to get that call from Minnie and Mickey to tell them!
But any cruise line with fun activities makes a fantastic gift your family will surely remember forever! And here's our favorite hack to getting discount cruise deals.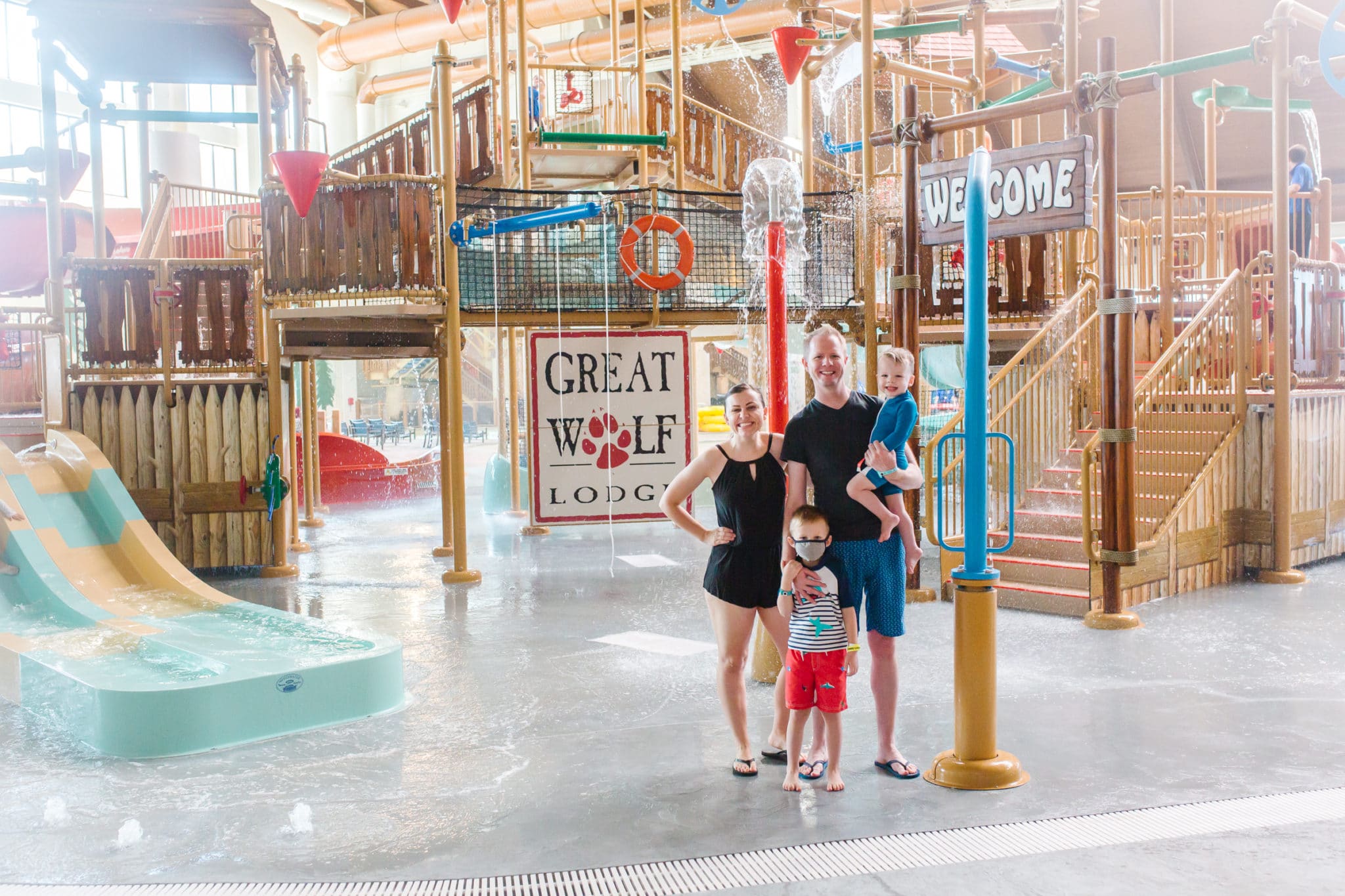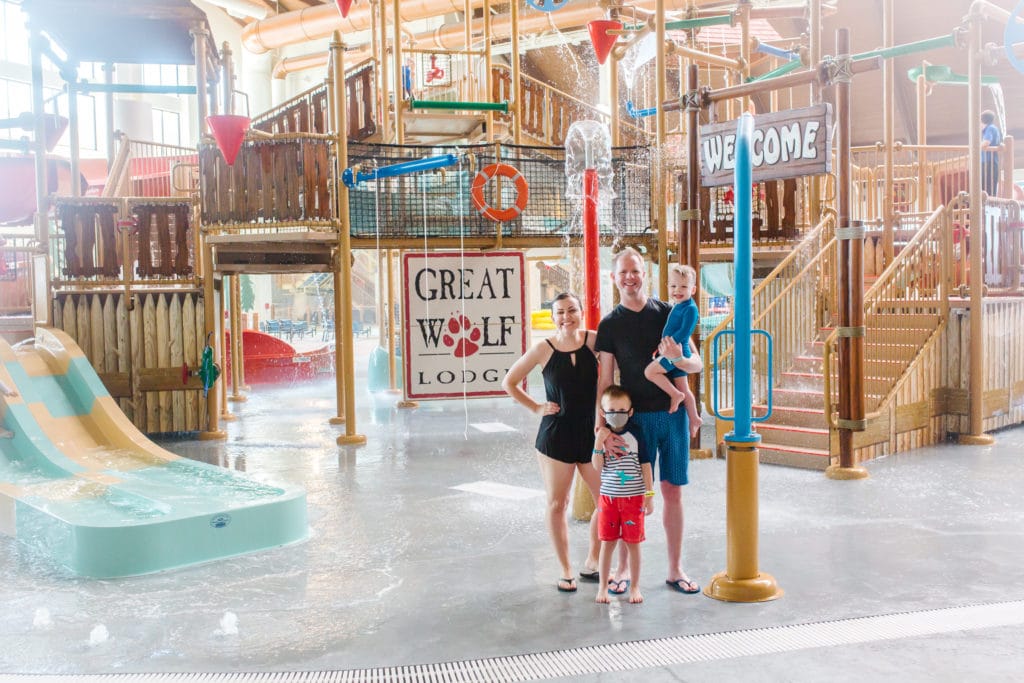 This is an indoor water park with magical interactive activities throughout the lodge. We stayed for two days two years ago, and my kids still talk about it often! They have several throughout the United States. The Arizona Great Wolf Lodge is a great place to come visit during the colder months.
Experience Gifts for Couples
Date Nights
Do I have an entire post on Date Night Gifts, you know I do! Give the gift of fun together, and grab a fun date night or two for a really perfect gift idea for couples.
And check out our 101 date ideas list or our 50 Cute Date Ideas posts for lots of inspiration!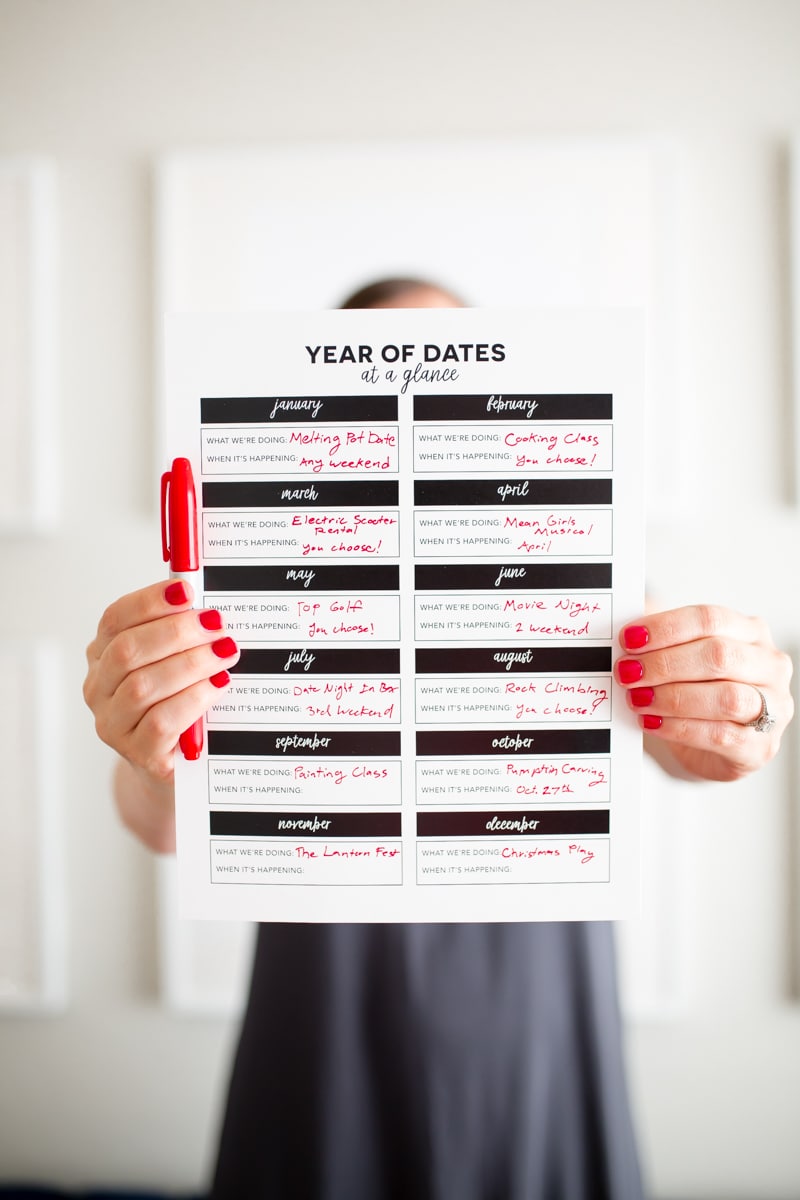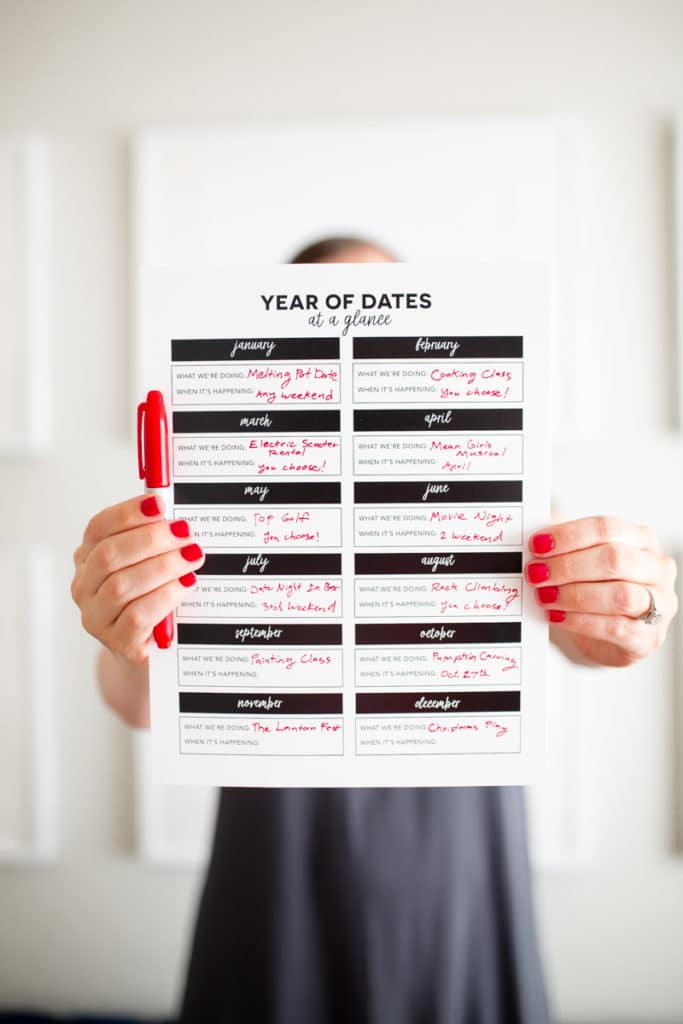 I know I'm biased, but I think this is the perfect gift for any couple! I gave my husband a year of pre-planned, pre-paid date ideas our first year married- and blogged about it here. That post went so viral, and thousands upon thousands of couples have downloaded our free Year of Dates printable that works as a template to give this perfect present to connect with your significant other all year!
Read all the details and see examples in our Adventure Challenge review post!
I love this scratch-off date book that puts the fun and thrill of a new experience into a very affordable, tangible book you can enjoy all year! The dates are excellent! We've loved owning this book! And also, did we mention we can get you a discount?
Get a bonus 10% off any order with the Adventure Challenge Promo Code: INLOVE10
Happily Datebox Subscription/ Date Night in a Box
A fun way to mix up a date night at home is with a Date Night Subscription Box. I love that you can do only one date night in, get three months, six months, or a year. They make it super easy to gift date nights, and we have a roundup of the best date night boxes reviewing the top options on the market. I am so excited to share I have a half-off Happily date box promo code for you! Use this link and be sure to use the Happily promo code: FRIDAYWEREINLOVE to get 50% off your next box!
You can read our full review and see an example in our Happily Datebox Review post!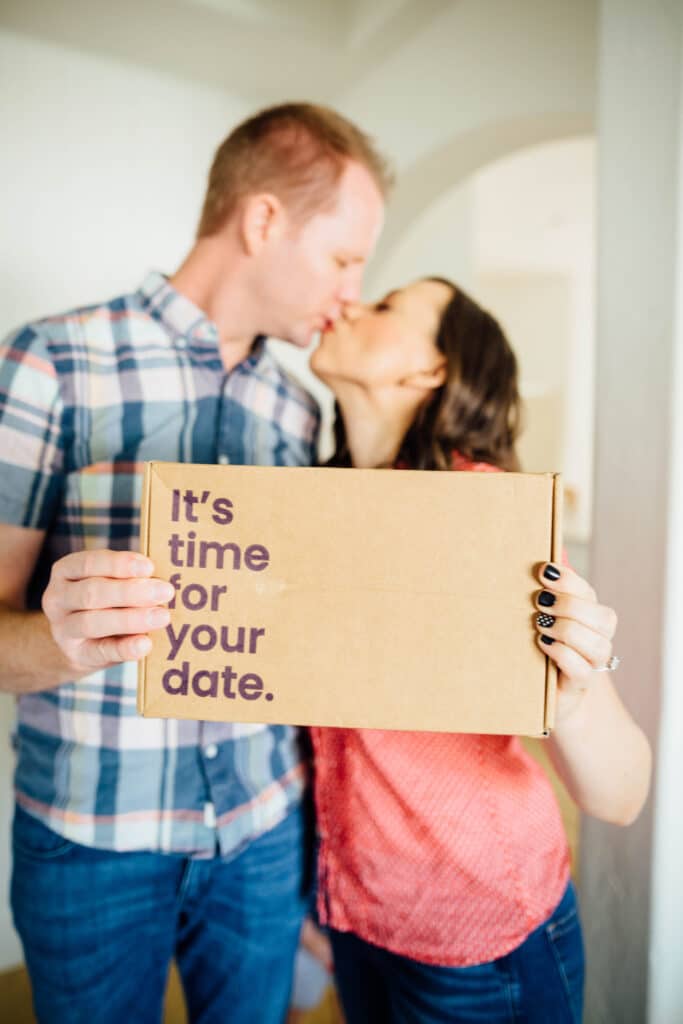 A Weekend Getaway
Perhaps the best gift my husband has gifted was a calendar invite to join him for an overnight trip. He let me know he'd talked to his parents, and they were coming to stay with our children for the weekend. I mean the gift of being with him was everything! But the gift of a mom break and not having to find childcare was equally wonderful.
A weekend getaway, even if just a staycation, is always a great gift for couples. But I think if you're parents, giving each other some magical time together even if only for a night, is actually the greatest gift.
If you need more convincing, be sure to read our post all about why every couple needs a weekend getaway at least once a year. And if you have children, you know this truly is the best of the best experiences for Christmas gifts!
Food Tours
We did a cupcake tour together for a date, and walked around LA trying the best cupcakes from famous bakeries. It was so much fun! But you don't need to travel for a fun food tour! Many restaurants host special tasting nights. Restaurant week happens in most major cities, and it offers a taste of the best of most restaurants. And many people love doing a wine-tasting tour or experiencing with a trip to San Francisco vineyards or finding an event at local restaurants.
Broadway Show Tickets
A Broadway show purchase is what started The Year of Dates gift, and I'll forever be thankful it did!
We love seeing top Broadway shows when they tour, but the ticket price is often just out of our regular date night budget. We've learned to buy them and gift them for special occasions like Christmas, birthdays, or our anniversaries. It's a great excuse to gift a high-end date night and a really fun experience!
And don't forget the kids, they love this experience gift too!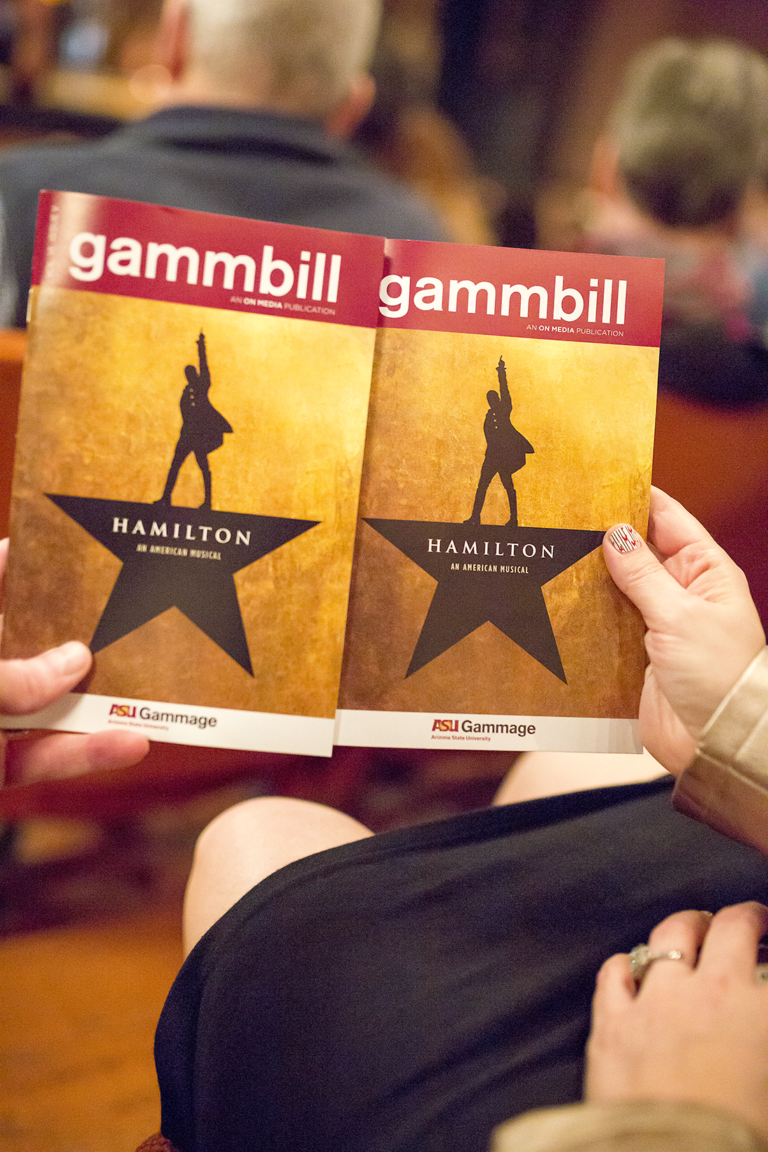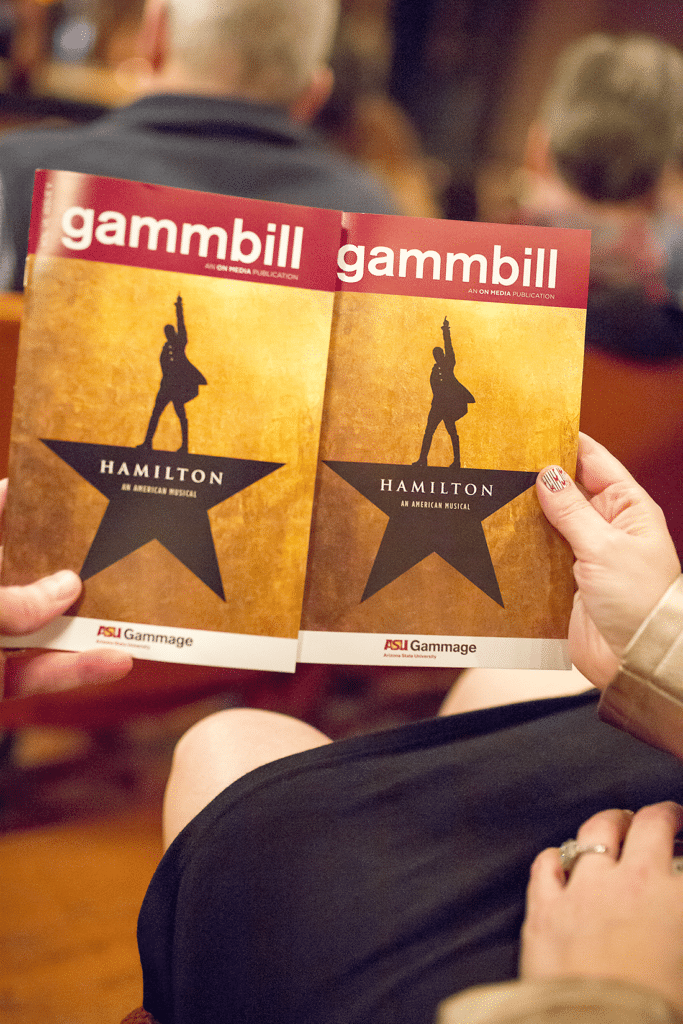 Special Event Tickets
Does your city do a special festival? Is the state fair a regular occurrence where you live? These special events can be the best experiences! And gifting tickets or some spending cash to try that deep-fried Oreo or see something you might not have spent the money to do otherwise is such a fun Christmas experience gift!
One of my favorite gifts we've used for a date night is the Loom Connecting Couples Journal. These are so amazing that we have a huge post about couples' journals! They are a truly great way to open up communication and start a conversation. Each journal gives hundreds of prompts with two sides, one for each person to fill out. They are a great starting point for couples to really share thoughts, concerns, and document feelings.
Annual Passes
I have a post all about why I think every family should get a season pass. We use ours weekly in the summer, and it's about the greatest thing! So many places do deals for Black Friday, and it makes such a great experience gift that just keeps on giving all year!
Great places to buy an annual pass
Children's Museum
Membership to the local zoo
An annual pass to the Science Center
Aquarium membership
Amusement Park Season Pass
Zoo Membership
Season Tickets
Dinosaur Museum/Museum of Natural History Annual Membership
Jump Center annual or seasonal pass
Educational Experience Gifts
Music Lessons / Musical Instrument Lessons
Give the gift of a new skill with music lessons. Find a local teacher or online courses to gift a new learning experience to add a little more music to their life! I'm forever grateful for parents who spent money on music classes and piano lessons!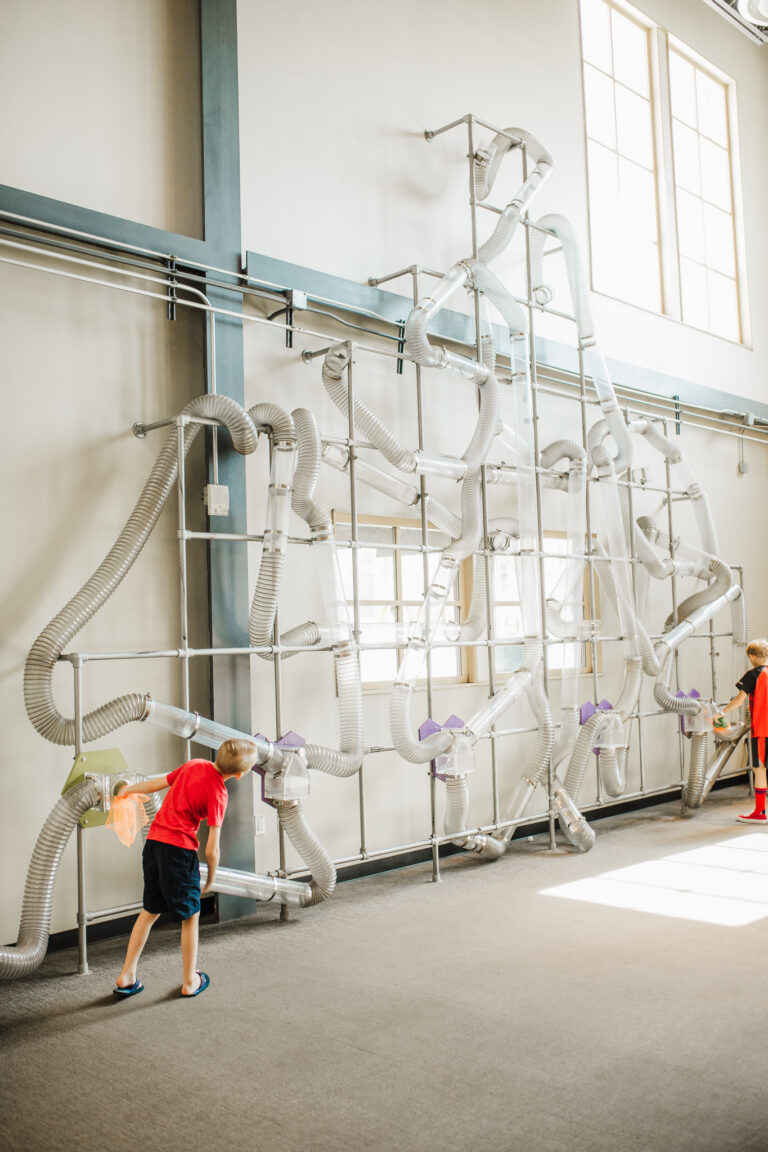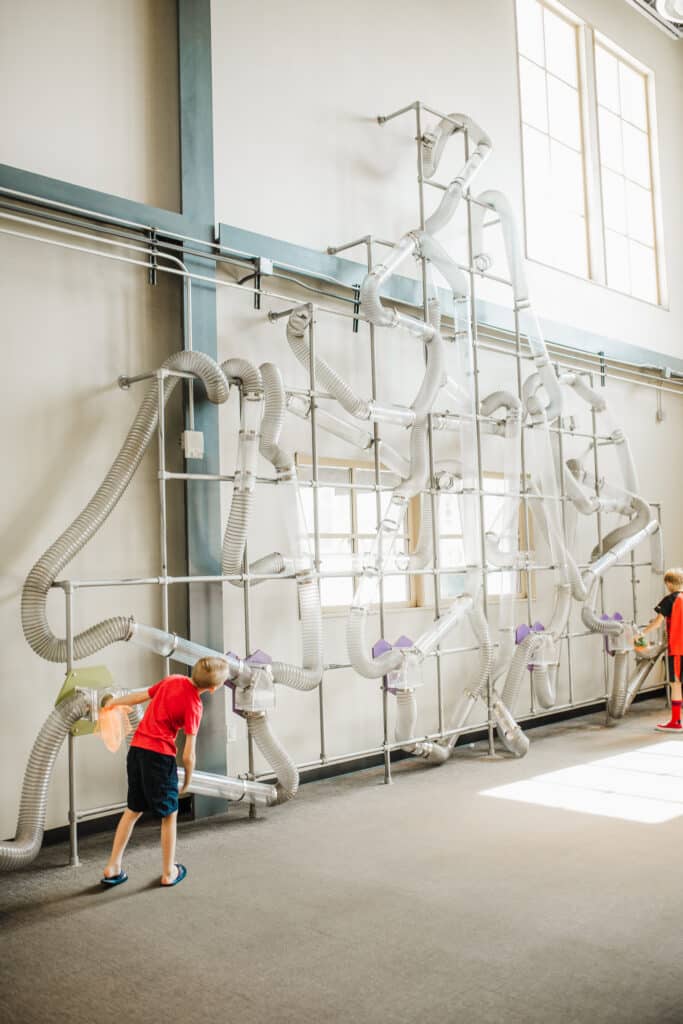 Summer Camp
Give them a chance to go hiking, and kayaking, and spend some time away learning. You could gift them a traditional summer camp, a special experience at the children's museum, or even send them to a space camp. The good news is, there are a lot of options
Dance Lessons
The holiday season is the perfect opportunity to gift a year of lessons, a month of lessons, or a boot camp learning a type of dance.
Trips to National Parks
Plan a road trip and hit up the national parks in your area. There's so much stuff you can see and learn to appreciate the beautiful world we live in! And bonus points, you can go for free during national parks month!
Professional Training
For adults, a few hours with a certified coach can change everything! For older kids, time with a seasoned athlete or professional in their favorite hobby or extracurricular activity can help move them out of their comfort zone and into the next level. And for younger children, a camp or lesson makes for some of the best experiential gifts!
Fun Outings That Make a Great Experience Gift
An Ice Cream Outing.
You can go to a local ice cream shop or even make your own ice cream sundaes at home with all of your favorite toppings. This simple activity is one of the best gifts to give younger children!
Trip to Get Hot Cocoa
Our kids can't get enough of our local gas station's hot chocolate. A simple gift certificate would make their whole day knowing exactly what they can get with it.
A Gift Card to Go Out to Dinner
My husband had this great idea last year, and it was about the perfect way to help our kids feel involved in family experience gifts. He let the kids take turns "paying" for dinner and having the satisfaction of buying the whole family a meal. Our kids smiled from ear to ear when the bill came and they got to present the gift card. I can't recommend gifting a gift card to a favorite dining establishment enough!
An Escape Room
This is one of those great ideas that's just boomed throughout the United States! Find an escape room for a date night or a family outing, and gift a reservation this holiday season.
An Axe Throwing Date
On our last Axe throwing date night, we kept saying what a great gift this would be for extended family members. If you have teenagers or another couple to give a gift to, an axe-throwing gift certificate is a great idea!
An Amusement Park Event
Last year I gave my husband Disneyland Sweetheart's Nite tickets, and it was about the best way to attend an amusement park special event. These can add up in price, or including them as a gift is such a great way to experience new things at some of your favorite places.
Tickets to a Sporting Event
Find a favorite team or a new experience to try together and get tickets for a game or match.
A Day Pass at a Local Resort
Did you know you can book a day pass at some of the nicest resorts in the world? Go sit poolside, enjoy resort water parks, or get a cabana to enjoy for a day.
A Visit to the Botanical Gardens
There's something magical about enjoying your local flora and fauna. It makes a really great present too!
Horseback Riding Experience
Our kids got to ride a horse for the first time when we spent out summer living in Utah, and they loved every minute of it! I realized quickly I'd had this experience often growing up. My children are growing up in a much bigger city, and I'm committed to giving them some more experiences outdoors in more rural areas. The best part is so many horse owners and ranchers are happy to help give their animals some exercise and really have these experiences down to an art. It's such a great way to help gain a great appreciation for the outdoors, and for these beautiful animals.
Train Ride
We do this just after Thanksgiving and give our boys a train ride on the Polar Express Experience. But we've talked about booking a historic train ride in the summer months too. We're lucky to live in Arizona with train rides around the Grand Canyon. But we've also done the Verde Mountain Train as well. Almost every state in the US and every country in Europe has a train with an experience or an amazing view. And it's a great gift for all ages!
Physical Gifts That Make the Best Experiences for Christmas Gifts
Board Games
Hook up your family or your best friend with a family game night/game night with a new game to unwrap! Check out our best board games for kids roundup, and our best couples games roundup for tons of great ideas!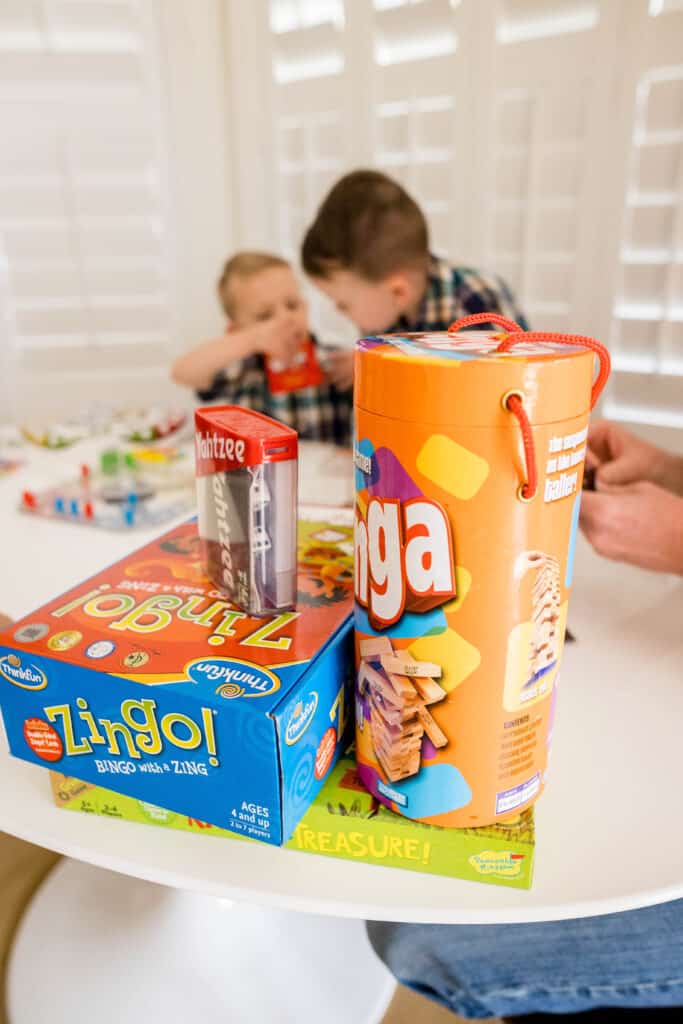 Subscription Boxes (Kiwi Crate, BookRoo, Mel Science)
We gave our oldest a Kiwi Crate subscription almost three years ago, and it's been his favorite thing to receive every month. He's learned so much about science and engineering, and I love that he had a physical gift to unwrap for the big day!
Bookroo selects excellent books to send to kids each month.
And Mel Science delivers science experiences to do all year!
Movie Tickets
Who doesn't love a trip to the movies to see a new release? We love to gift movie tickets for date night, but our kids sure love to receive movie theater gift cards too! Include some popcorn and a treats to make it feel extra fun.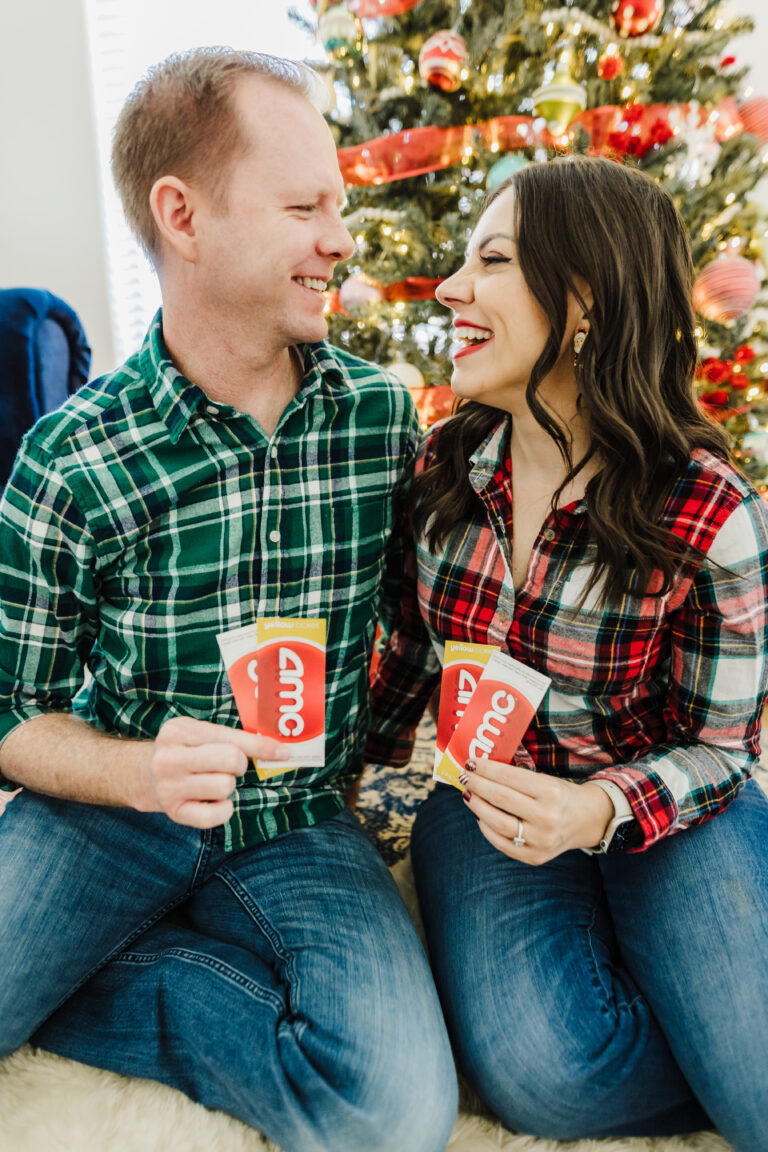 Concert Tickets
Find a favorite band or artist, and give the gift of the experience to go see them perform live!
Pickleball game.
No matter what your skill level is, pickleball paddles and balls make a great gift! It's a fun way to be active as a couple, or a great way to spend some quality time together as a family!
Streaming Service
Wrap up your remote control, and let them know they're getting a year with some new streaming services! My sister just gifted my nephew a Disney+ subscription for the first time, and she's convinced it was the perfect gift! They now have a year of Marvel movies to enjoy together. If you want the best experiences for Christmas gifts they enjoy every day, this is it!
Related: Disney+ Watchlist
Free Experience Gift Ideas
There are so many great free-experience gift ideas out there! You can give the gift of time without spending any money. Wrap them up as a coupon book and give one of these activity gifts that don't cost a thing!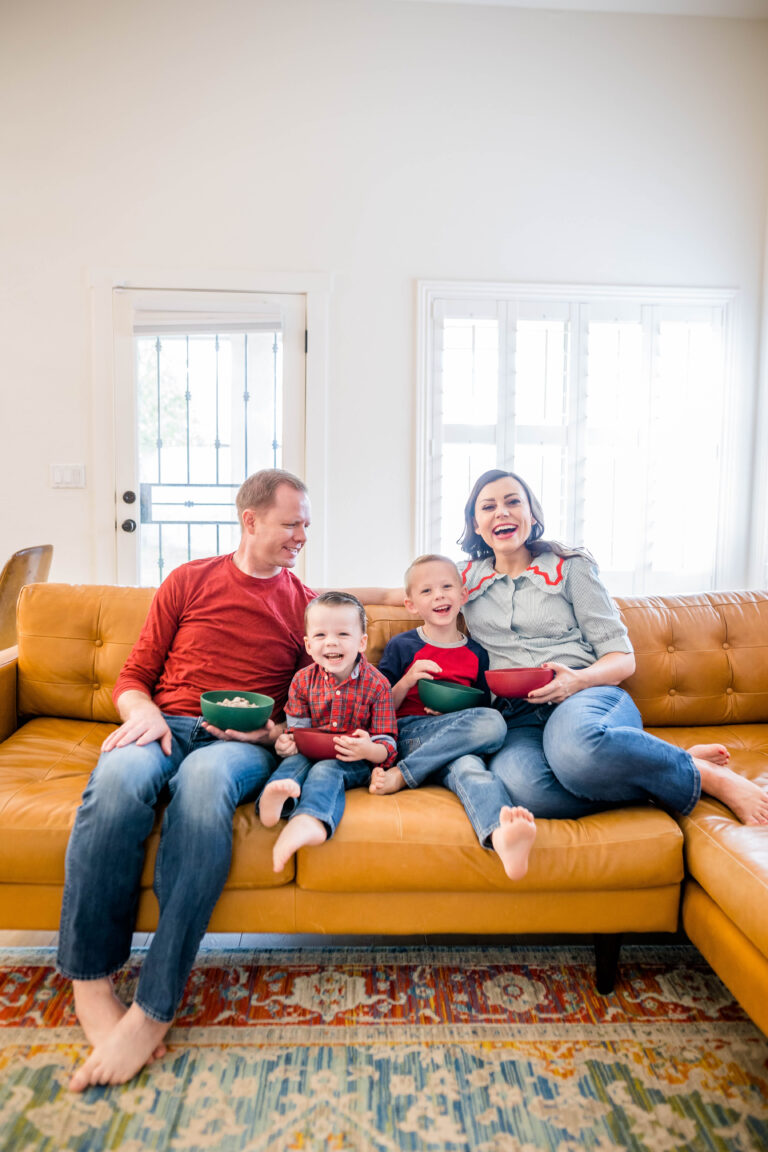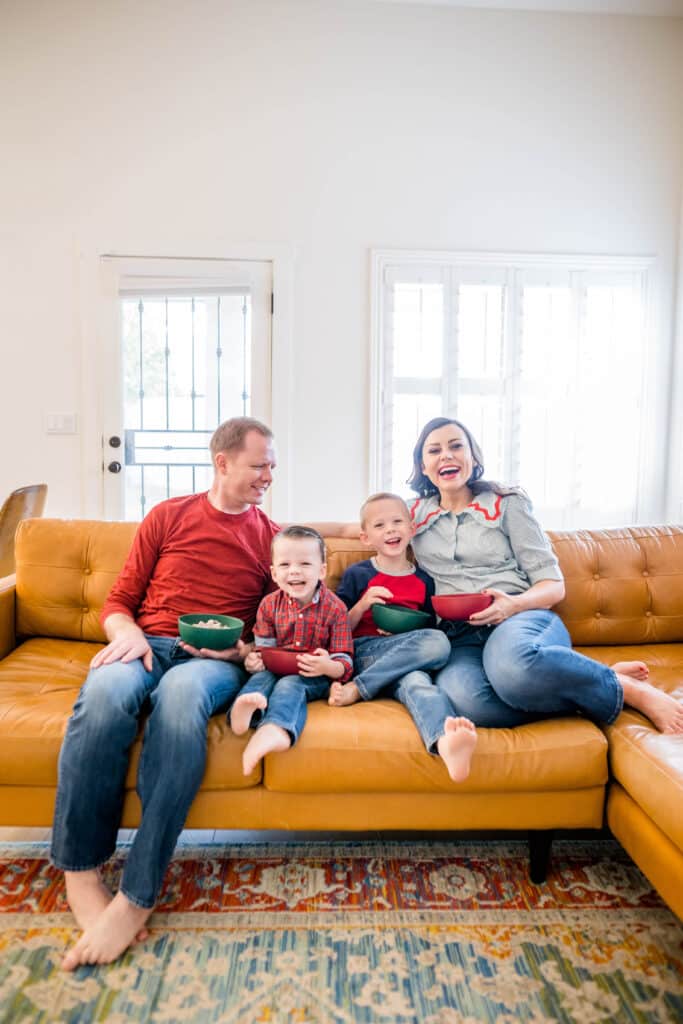 Movie Night
There are few things my kids love more than a family movie night! We make of no-fail easy homemade pizza dough recipe, and make sure we have some family time relaxing and taking turns choosing our favorite family movies. If you don't have a family movie night tradition, start one! It's the best kind of family experience gifts you can do in your living room without spending a penny!
A hiking day
Look up the best hiking trails in your local area, and plan a special day to get active together. Check out how we found great trails in our hiking date post.
Take a nature walk
Grab some friends and family, pick out a scenic trail, and explore the outdoors.
Go star-gazing
Pack a picnic, and find a dark spot away from city lights. Lay out a blanket and enjoy the night sky.
Related: Star Gazing Date Night
Have a game night:
Gather your friends and family for a board game night. Get creative and design your own game or use a classic.
If you need some great game ideas, check out our roundup of the best board games for kids. And our couple games post has over 100 favorite games for couples.
Visit a museum:
Many museums offer free days or special events. Check out local museums on these special days. You can also find many virtual museum tours online.
Create a photo album
Gather up old photos and scan them in or take your own pictures. Create a photo album and add captions to the pictures. This is something the whole family can participate in. And it's always a good time to talk about memories and create something so tangible about your best memories.
Visit a local park:
Take a walk around the park, fly a kite, or just enjoy the fresh air. It's also fun to go try new parks in neighboring areas if you want to make it feel more novel and exciting.
Camping Trip
There are still plenty of free campgrounds for a camping experience gift. But you can even do a camping trip in your backyard if you need. There are so many fun things to eat or experience. Find one that works to wrap and give creatively for present ideas to reveal the fun experience.
Create a Scavenger Hunt
If you're a Parks and Recreation fan, you may remember the episode where Leslie creates the ultimate scavenger hunt for Ben. If you or a friend have the skills, creating a custom scavenger hunt is one of those unique experience gifts they'll never forget!
No matter what you choose to do, you can have a great time without spending any money.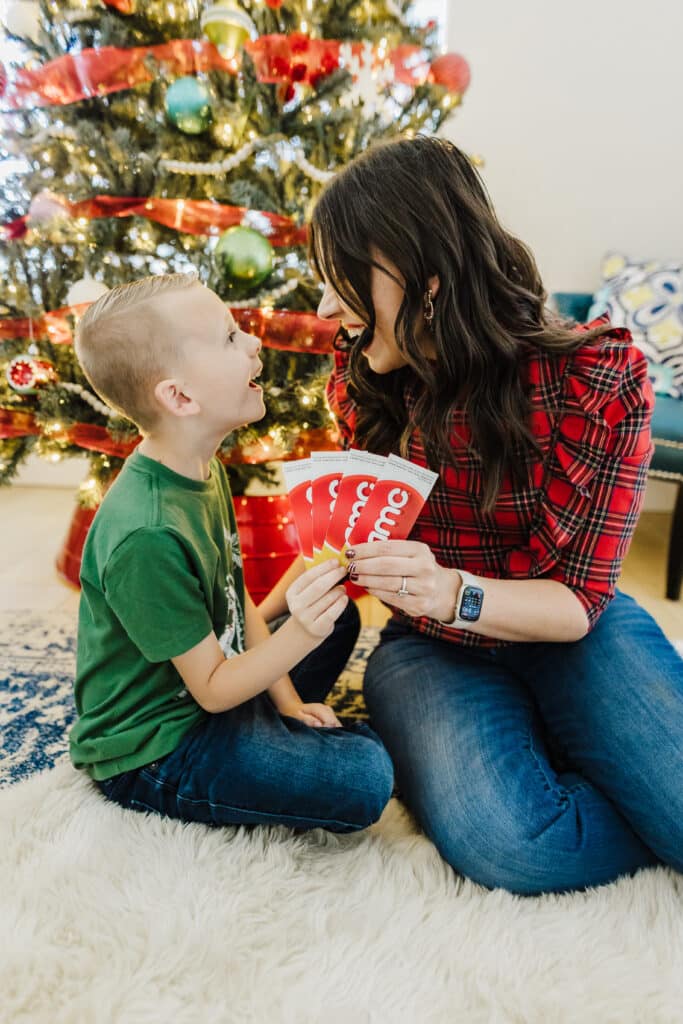 Experience Gifts for Christmas
I promise these best experiences for Christmas gifts are the gifts that keep on giving! They may forget the toy they asked for or the clothing item they wanted. However, these fun outings are the gift that lasts a lifetime, and makes the best gifts for Christmas!
Like this round-up of the best experiences for Christmas gifts? Be sure to check out these posts too:
Family Gift Ideas: Big Gift Ideas the Entire Family Will Love!
Gifting Experiences Instead of Just Things: Experience Gifts Ideas They Will Love!
Husband Gift Ideas: What to Give Your Husband for Christmas
Get 365 Date Ideas!
We want to help you have the best date nights ever! Grab this FREE printable with 365 date ideas, a date for every day of the year so you never run out of ideas!